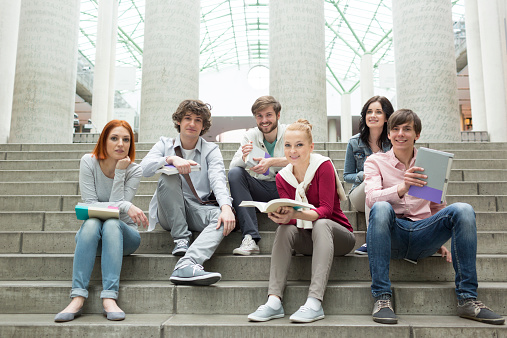 Studying abroad is generally defined as travelling and sating in a distant country for limited time duration of a year or two for completing academic Course or Programme. The quest of study abroad concerns a tedious procedure of visa attainment, documentations and interviews which will ultimately lead one to his study abroad destination. After such wearying process, studying abroad has so much to offer aside from completing an academic programme. Here are the lists of personal and professional skills you can accomplish while living abroad for studies:
Learning to live independently:
While living in a foreign country the top-tier skill one can acquire is self sufficiency. How to manage your own affairs, execute home chores, study on your own and much more that will make an independent person.
Multitasking and Problem Solving:
Because of being alone in taking care of yourself and your affairs you learn how to manage everything through the skill of multitasking. Doing part time job along with studying and also paying your bills is all what it takes to be a multitasked. In addition to multitasking, solving your problems on your own, whether they are law related or domestic issues, while living abroad a person truly become self sufficient in doing each and everything by him.
The Art of Being Patient:
The most hardly acquired and the most instrumental trait of human nature is called patience, which can be only grasped while living abroad. You will become more and more patient while learning to adjust in diverse culture and people with completely different outlooks than yours. You will become patient in accepting the differences and flaws of people.
Fluency in Language:
Most importantly, the fluency of language that you have not yet attained after years of learning English in your school, college and University, you will learn that just perfectly in limited time of a year or two in foreign country.
Punctuality:
The art of doing everything on time is perquisite of living abroad; otherwise you will be a failure. That too, on your own and with perfection. You will become a responsible and punctual person. The habit of procrastination will have to be left behind to make pace with fast and punctual work ethic of foreign countries.
Nourishing Communicating Skills:
The way of conveying your thoughts and expressing them in the right manner will be learned during your stay. The general etiquette of communication which is often taken secondary in your home country is a foremost requirement in foreign country. The better you will become in communicating, the easier your life will become. Living abroad can shape you into your most congenial self.
Being Professional:
In foreign countries, whether that is UK, USA, South Korea, Japan or China, professionalism is necessary in your job. They will take no excuse if you don't execute your duty with professionalism. Dedication and hard work has made those countries developed. The students doing part time jobs in foreign countries learn professionalism.
X
FREE STUDY ABROAD

Free study abroad expert advice