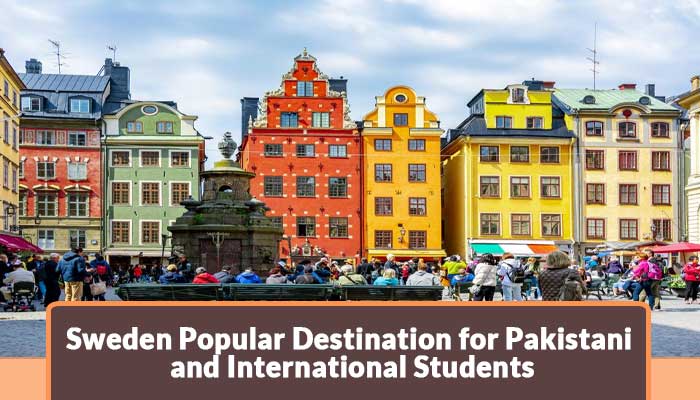 Having the chance for higher education is always one of the biggest dreams of Pakistani students who want to study abroad. Pakistan has many experience consults that can help students get admission in leading sweden universities for international students. Pakistan being a developing nation does have too many developed educational institutes for competing against the world therefore many students prefer to go abroad for foreign education. Sweden being a popular destination for undergraduate study in Sweden for international students has been preference for Pakistani student community for long time as well.
Pakistan culture is vastly different from Sweden country culture but due to good hospitable and friendly nature, good study environment and latest modern facilities as well as having vast nature reserves being major attractions Swedish country Pakistani students will feel right at home.
Preferred Universities by Pakistani Students
There are many top universities in Sweden which are like by Pakistani students some of them are listed below
Umea University
Jonkiping university foundation
Linnaeus university
Stockholm university
KTH Royal institute of technology
Karolinka institute
Orebro university
Pakistan students do need IELTS if they can pass the TOEFL test requirement to get admission. Getting Sweden visa is easier due to Pakistan having education courses in English language.
Pakistan Students targeting Sweden
Pakistan student are attracted towards Sweden as well as sweden universities for international students being an international destination due to its various educational scholarship and benefits of having all modern facilities of modern countries like cheap housing, cheap transport, exquisite cuisine, friendly and helping people and beautiful locations for exploring wild life and nature. Pakistan enrollment in Sweden fell due to introduction of tuition fees in the academic year of 2011-2012 however it has recovered and gradually increasing according to recent report.
International student enrollment drops for Sweden
Approximately Sweden has received 13000 international students in the 2020 autumn semester being 44% less then 2019 academic year according to UKA or Swedish higher education whereas there were 5200 free mover tuition fee paying international students enrolled in the year 2019-2020 showing increase of 510 students from the previous year.
The Swedish higher education and research emphasized that 13000 enrolled students represented major decrease as more than half decrease for students perusing masters in sweden for international students as it is believed that pandemic is affecting the enrollment of international students. Approximately 40,000 students traveled to Sweden for their foreign studies regarding their perspective study programs including undergraduate study in sweden for international students. Approximately 4500 international students are expected to arrive in the 2020 autumn semester including two third freemover international students and a 3rd percentage as exchange students.
USA has been major contributor for Sweden regarding study programs regarding masters in sweden for international students but 2019-2020 marked 2nd time in a row that Sweden country has experienced academic decline for its international study programs missing the 20% goal set by the European union's council of ministers in the year of 2011 however Sweden country is determined to get back on track and full its role as an important international study destination.
Pakistani students Sweden holds importance as it offers many educational scholarship and low tuition fees and offers many opportunities for the highly gifted brilliant students perusing postgraduate, undergraduate, graduate and doctorate programs in the year 2021 with the chances of being hired by some of the biggest tech companies including Google, Nokia etc.
X
FREE STUDY ABROAD

Free study abroad expert advice