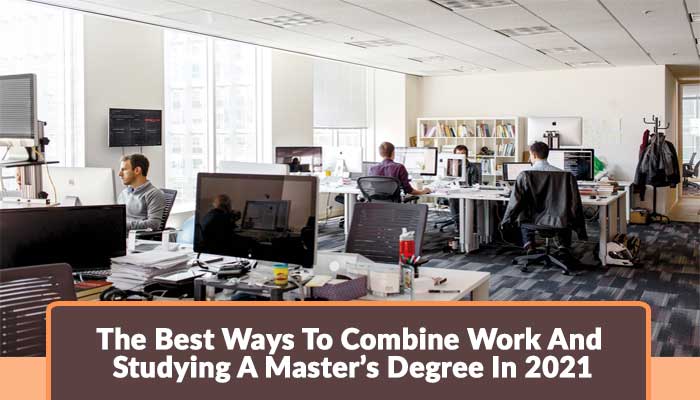 Study abroad is a dream of many students but several things become barriers in their pathways. The study abroad or living abroad expenses are the major barriers. So, if you are studying abroad and are looking to cover your tuition fees and living expenses easily or, at the same time, if you are living abroad and want to start your higher education to bring more career improvements and opportunities in your life then combining work and higher education will only be a great option that can influence your future.
Go For Online Studies
Distance learning is not a new concept. Moreover, after facing the Covid-19 pandemic situation the concept has become more common from across the world. So, this is the best suggestion for students to go for online studies. Through online studies, students can save a lot of time and money.
Try Part-Time Work Or Part-Time Studies
Almost all the study abroad destinations in the world offer international students an opportunity to be engaged with part-time working opportunities. In contrast to the work-study program, the part-time work option is flexible because students are not limited to a specific job. They can get any type of job that suits them. In this way, students can earn enough to cover their tuition fees.
Besides this, you can find another option that is to take part-time studies. Most of the universities offer evening or night classes. In this way, students can have a lot of time to start working while studying abroad.
Do You Know About Work-Study Program?
In addition to scholarships or grants, a work-study program is a form of financial aid for international students. This program is offered by many universities for the international needy students. Under this program, students are permitted to work on campus. The program helps students covering partial tuition fees or in some cases full tuition fees. The upside of the work-study program is that you spend all of your time on campus and keep away from the long commutes which helps you to focus on your studies.
Never Forget About Internship
International students can also get the opportunity of internships. Although internships never offer a salary but, an internship in a good company or the relevant field is a promise for a good job near in the future. However, if you can get a paid internship, then it would be a great chance for you.
Be A Language Instructor
In foreign countries, language is one of the main barriers for many students. If you know a foreign language then it will be a plus point for you. You can teach students a foreign language and earn something out of it.
Start Earning Online
Today the virtual working or online job has become a common thing. We can find a lot of platforms such as Upwork, Fiver, and many others that provide the opportunity of online working. You are just required to make a profile relevant to your fields or studies and you can find your clients. For example, if you are studying computer science or programming then you can find online projects relevant to your studies.
The bottom line is that you can work while studying abroad. There is no restriction for you because almost all the study abroad destinations will offer you this opportunity. Now it is up to you that how you will manage to find and maintain the working opportunities while studying abroad.
Get Study Abroad Consultancy
Students who are interested to start their study abroad journey in 2021 but are still confused in choosing the best study abroad destination according to their study programs are invited by Studyabroad.pk to get the complete consultancy. First of all, you are recommended to fill the given assessment form, and based on this form you will be directed towards professional constants who will help you in turning your dreams into reality.
X
FREE STUDY ABROAD

Free study abroad expert advice