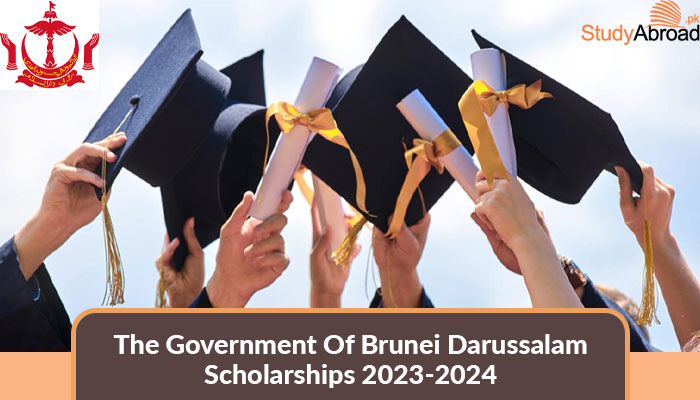 The Government of Brunei has announced the Darussalam Scholarships for Foreign Students for the session 2023–24 are open now. It is one of the great opportunities for international students to avail themselves of this scholarship in order to continue their higher education in Brunei. Moreover, the Ministry of Foreign Affairs of Brunei has informed that international students can apply for a diploma, undergraduate, or graduate degree program under this scholarship scheme.
Pakistani students who look forward to achieving education abroad are informed that they can avail of this opportunity. The scholarship will be implemented for the academic year commencing in July or August 2023.
Universities Offering Brunei Darussalam Scholarship

According to the Ministry of Foreign Affairs, following institutions are offering Darussalam scholarship to foreign students. Students can search the course programs offered for Brunei Darussalam Scholarship here
Eligibility Criteria For Brunei Darussalam Scholarship
The eligibility criteria for the Brunei Darussalam Scholarships are mentioned below. Moreover, applicants are informed that ineligible applications will be rejected instantly.
The age limit for applicants applying for a diploma or undergraduate studies is 25 years.

The age limit for applicants applying for Master's degree programs is 35.

Applicants must be proficient in English and meet any of the following eligibility requirements:
| | |
| --- | --- |
| Test | Minimum Score |
| IELTS | 6.0 |
| TOEFL | 550 |
| GCE 'O' Level Examination | Credit 6 |
It should be noted that The Government of Brunei Darussalam Scholarship is only proposed for international students applying to study for the first time in Brunei.

Residents of Brunei and international students who have been studying in any of the tertiary institutes
Benefits Of Darussalam Scholarship To Foreign Students
Applicants will get fully funded scholarship which will include acceptance, examination, registration and orientation fees for the duration of the program.

An economy class air-ticket to Brunei before the start of the program

An economy class air-ticket to home country after completion of the degree.

A monthly personal allowance of BND$500.00 (PKR 86,454.50/-)

A monthly meal allowance of BND$150.00 (PKR 25,936.35/-)

An annual book allowance BND$600.00 (PKR 103,745.40/-)

Free accommodation

Baggage allowance for shipment as per the following:

BND$250.00 (PKR 43,227.25) to a country within the Asian region

BND$500.00 to a country outside the Asian region
Application Process For Brunei Darussalam Scholarship
The application process for international students looking forward to the Darussalam Scholarship to Foreign Students Tenable in Brunei Darussalam 2023-2024 is described below.
Applicants must fill out the online application form.

For applicants applying for the Universiti Brunei Darussalam are required to complete another online application form.

A list of required documents are mentioned below and applicants are required to attach all the required documents with the online application form.

Applicants will be required to appear for an interview.

Moreover, the Government of Brunei holds right to reject any application.
Documents Required For Darussalam Scholarship To Foreign Students
Following documents are required for the Darussalam Scholarship to foreign students for the session 2023-24.
A recent passport size photograph

Copy of birth certificate

Copy of passport

All academic certificates

Recommendation letters from referees
Application Deadline For Brunei Darussalam Scholarship Program
The last date to apply for Darussalam Scholarship 2023-2024 is 15 February 2023.
X
FREE STUDY ABROAD

Free study abroad expert advice