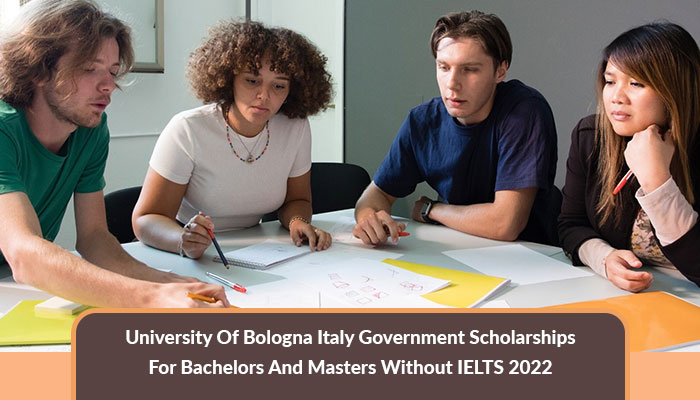 University of Bologna is an oldest University of Italy. This University in Italy is offering scholarships for bachelors and masters in a number of courses in different departments including computer science, medical, engineering and arts field. The rank of this university is 160th in the world. Bologna University offering scholarship grants for bachelor's and master's students who are willing to start their study in Italy. The main benefit of this scholarship for the students is that they can get this scholarship without giving proof of English language because IELTS is not required to achieve this scholarship. So it is a great opportunity for the students who want to pursue their graduation to master degree.
Details About The Scholarship
University of Bologna Italy Government Scholarship is funded by the Government of Italy for international students. Scholarship includes following benefits
Covers full tuition fee waiver
Allowance of 11,000 EURO / year
Along this covers accommodation and monthly living expenses
Degrees For Which Award Is Announced
Scholarship award is for bachelors in almost 63 courses, for masters in 79 courses and 09 courses are listed on university website for those who are willing to start combine bachelor and master degree.
Requirements For The Eligibility Of Scholarship
Passport as the scholarship will be awarded in Italy though Italian students are also eligible so they have no need of it
SAT/ GRE is required which the student have to pass before the deadline
SAT/ GRE are aptitude test which are organized internationally in their respective institutes
Application Procedure
Applicants have to apply online for the scholarship. To proceed for the online application visit official page of Bologna University.
Last Date For The Submission Of Application
Closing date for Bachelor's is 30th April 2022 and for Master's is 31st March 2022.
X
FREE STUDY ABROAD

Free study abroad expert advice