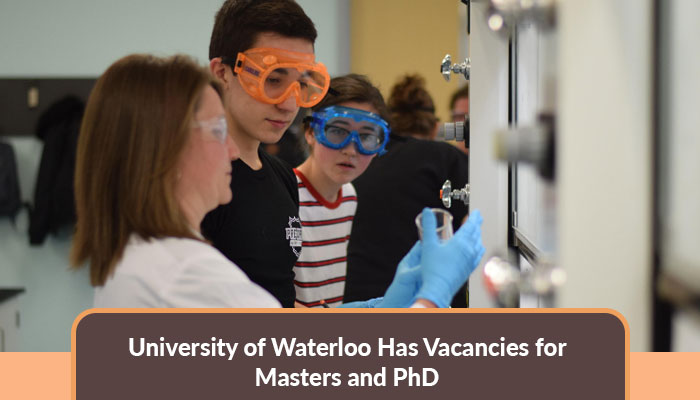 University of Waterloo is considered as one of North America's top universities, every year students from all 120 countries choose Waterloo as their study destination. Waterloo is number one in Canada for experimental learning and linkage of employers- students for future career.
Research Group Recruiting Students
The environmental virology and Ecology research group led by Dr. Nissimov is recruiting two masters and two PhD students to investigate the different research projects with a potential scope in future.
Funding For Students
A stipend of 25, 104 $ per year will be granted to selected candidates

Selected candidates are also eligible to apply for external funding like NSERC and OGS
Projects For Masters Studies
Environmental effects on aquatic algal- and cyanobacteria– virus infection dynamics

Cyanobacterial antiviral discovery and characterization
Projects For PhD
Ecology and impacts of viruses of harmful algae

Characterization of the physiological and metabolic costs associated with micro algal and cyanobacterial resistance to infection
Essential Requirements To Apply
Students must be completed a successful thesis based BSc in Biotechnology, Biology, Aquatic Sciences or a related field

Applicants applying for PhD must have thesis based MSc in same fields as for masters

Have meaningful laboratory experience in microbiology/ molecular biology, ecology, and environmental biology.

Have strong verbal and communication skills

Be able to work independently collaboratively

Be able to embrace challenges and not afraid to ask questions

Be a self-motivated and driven individual
Documents Required For Application
Cover letter (that outlines research interest of applicant, and how it relates to stated research project)

CV

Contact information (including name, affiliation and email address) of three referees
How To Apply?
Email Dr. Nissimov at the following address jnissimov@uwaterloo.ca using subject line relevant to project.
X
FREE STUDY ABROAD

Free study abroad expert advice