Why Students Give Up Their Dream of Studying Abroad! See The Problems and Their Solution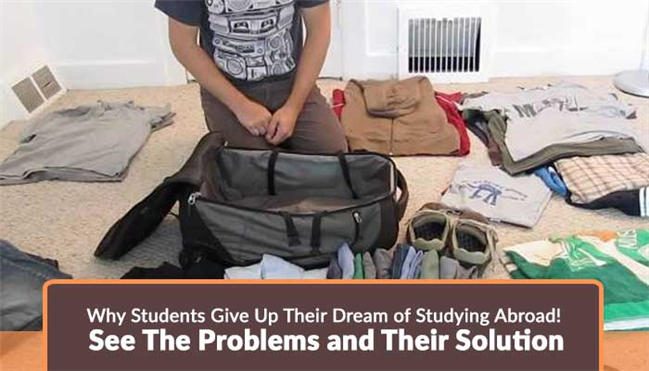 Do you want to go to a foreign country, get admission in a great country and spend some of the most memorable moments of your life along while getting education and developing skills? Of course, everyone does. Then how come not everyone goes abroad for education? It is a perfect opportunity for a student to utilize student life to its best in every way. Only those students go to a foreign country for education who are determined enough to make their dream come true. Others just get overcome by excuses.
Studying abroad is a big step that requires a lot of courage and change in lifestyle. Fears always get in the way of achieving one's goal. Some of these fears and excuses are legit but if you are determined enough, nothing can stop your way. In today's article, study abroad team has decided to focus on the obstacles that may come in your way of studying abroad from the experience of those unfortunate students who couldn't make it. In this article you will find the problems that made students give up their dream of studying abroad in past. I will tell how you can solve each of these problems so no hurdles will be left in your path.
---
1 - It's Too Expensive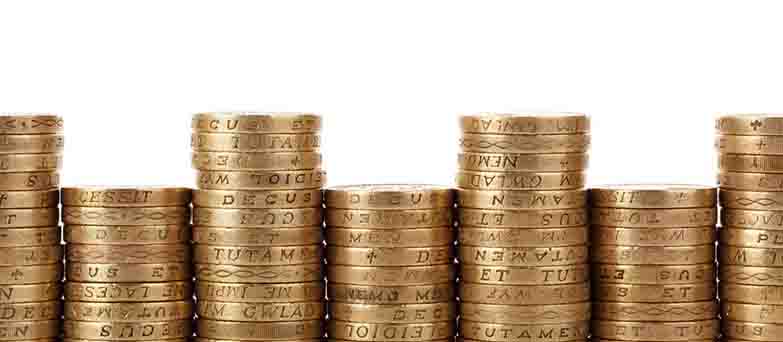 Yep, study abroad is expensive. One can't argue on that however this reason is not enough to give up your dream. You don't have enough money, no worry. Who told you that you have to pay it from your own pocket. If research, go out and do some struggle; you will see the door of opportunities opening in your way. There are many scholarships, funds and grants available for eligible students. Moreover, once you have settled in a foreign country for education, you can also do a job with your studies. This is how most international students do unless they are already very rich. You should read my article HOW CAN POOR STUDENTS STUDY ABROAD. Click the link, read that article and you will find the complete solution to this problem. Just be prepared to work hard.
---
2 - Process is Too Complicated
Are you dumb? No? Then it is definitely not a problem. Studying abroad process is simple, you were most probably guided wrong. You shouldn't just take everyone' s advice unless they are experienced. Expert team of study abroad.pk is here to guide you. Here is what you need to do.
Select a country

Select a university

Apply for admission

Apply for visa

Go abroad and take your classes
Tell me, how difficult is it to select a country that you like? If you are still confuse about what university to select, here read my article HOW TO SELECT RIGHT UNIVERSITY TO STUDY ABROAD. If you still think it's complicated, I am going to make it as easy as it could possibly be. You see this orange box on right side in the center of this page that says "FREE STUDY ABROAD EXPERT ADVICE". Just fill this form.
Most successful study abroad consultants are registered with our platform studyabroad.pk. If you fill the form, our expert consultants will contact you and guide about the complete process. They will tell you everything you need to know. And you know what, they won't even charge you for it. It's totally FREE. I wouldn't mind a "Thanks" in comments below.
---
3 - Studying Abroad is Not Beneficial for Career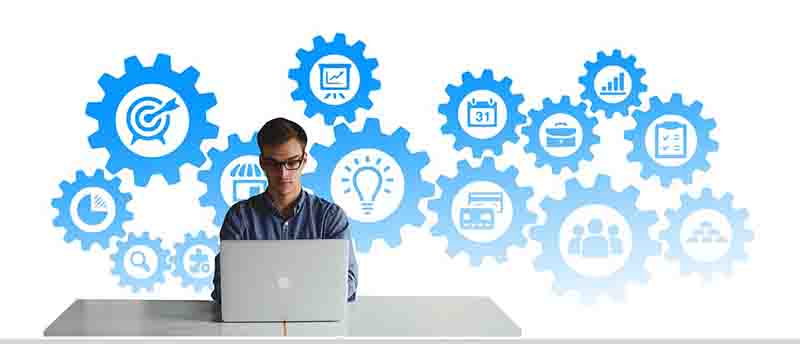 Seriously, who tells you this kind of stuff? If studying abroad is not beneficial for career then what is? Sitting at home watching Games of Throne? Employers prefer students who have studied abroad. You learn exceptional communication skills. A great professional network is built while studying abroad. You get more opportunities from two countries. You shine most among a crowd.
SEE ALSO: Best Benefits You Get by Studying Abroad
If it's about job experience then again it's not a big deal. You can also do a job with your studies. If you want to master a skill, just simply do freelancing along with the education. You won't be starting from zero when you get back to your country. You will have a lot more value than other mediocre professionals. With the experience of studying in a foreign country, you will select be the one deciding where you want to work.
---
4 - Scared of Homesickness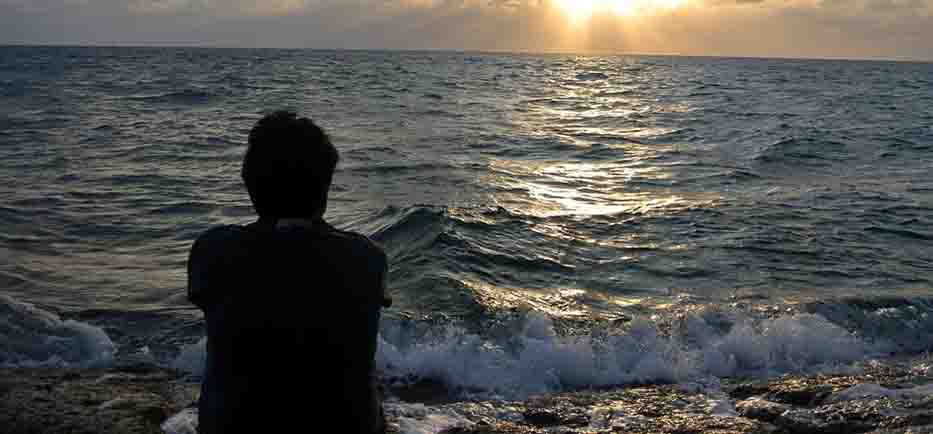 Really? If you want to go to a foreign country for education, you are an adult. So, Man Up! Even if you are a girl, Man Up! It is understandable that one would miss family when away from them. However, "You Will Never Grow If You Didn't Come Out Of Your Comfort Zone". One gets homesickness in start but with time, you get used to it.
In today's age of technology, nothing is out of your reach and there is no such thing as distance. You can video chat with your family regularly. If that's not enough, you can visit home for few days every two months after mid semester exams and for whole 2 – 3 months in summer vacations.
HERE SEE: Scared of Homesickness While Studying Abroad? Here are the Reasons and Solutions
How to Cope with Homesickness:
---
5 - Parents Won't Allow

This is a very reasonable and legit problem for students with the dream of studying in a foreign country. One just can't go against their parents. Parents want their children as close as possible so they don't give permission of leaving the homeland. Your parents may be tough but if you do it right way, they will agree. Show them that you are not a kid, you are serious about it, you will video chat regularly and that you will keep be coming every few months. Here are my BEST TIPS TO CONVINCE YOUR PARENTS TO LET YOU STUDY ABROAD that will definitely solve this problem.
---
FREE STUDY ABROAD

Free study abroad expert advice