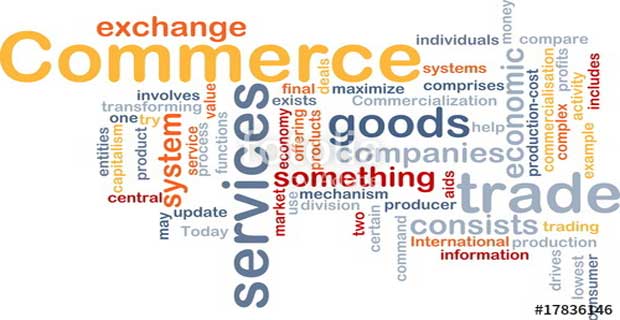 The study of trade and other business related activities is termed as commerce. All the activities as exchange of goods etc.
The skills that are provided to a Pakistani student during their commerce degree include marketing, finance, advertising and accounting, these skills are of managerial level.
The course in commerce provides a student skills that are package on management and organizational in nature also covering all the market relevant aspects for a business enterprise.
Benefits for a Pakistani students in studying commerce:
The Pakistani students during the B com degree are provided with an in depth knowledge of all the financial needs analysis for a business.

The degree course will lead to bringing up the entrepreneurial skills of the Pakistani student hence making them self-reliant.

Human resource management is one of the aspect that allows a Pakistani student into becoming a resourceful employee of the business.
Career options after studying commerce for Pakistani students:
The various career options in Pakistan for a commerce student are – Banker, chartered accountant, company secretary, lecturer, Government jobs, Attorney, auditor , chief accountant, market researcher, Certified Management Accountant etc.
Scholarships in foreign universities for Pakistani students:
International scholarship by ADA University in Azerbaijan, International awards at Bangor University, Wooster College merit based scholarship, Melbourne university scholarship, Ian little funding etc.
Many more scholarships are available in the field of commerce and other relevant fields as business and management, for different levels of study as undergraduate, graduate and doctoral.
Study abroad popular scholarships allows the Pakistani student explore the world renowned scholarships from the best universities for Pakistani students in any field of their interest.
The best comes to those who strive and study abroad tries to delivers and cover all aspects of studying abroad for a Pakistani student.

Get Latest Scholarships in Your Email
Get a regular scholarship alert. We'll deliver important and latest scholarships to your email
Sign up
for free
scholarship
alert
X
FREE STUDY ABROAD

Free study abroad expert advice