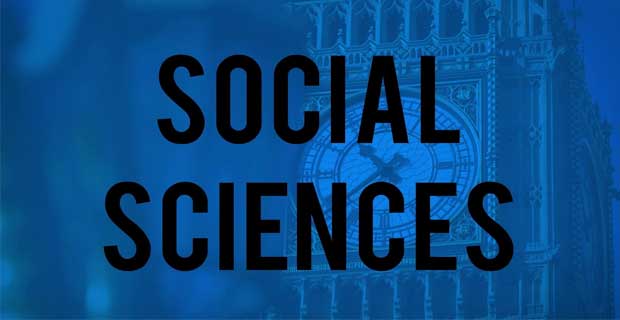 Importance of Social Sciences
Social science provides a detailed explanation of human behavior and a complete explanation of human beings altogether.
Social science is a science that comprises of various fields as history, geography, disaster management, sociology and other fields concerning society and the relationships between individuals and the society.
The study of social science brings in the Pakistani student a sense of responsibility for the people of their society. Social science will inculcate in the students of Pakistan a welfare oriented attitude.
More ethical and moral inclinations prevent any sort of fanatic experimentation in this field.
Foreign universities that have great Social Sciences scholarships 2022 to offer for Pakistani Students:
The universities across the globe have great study programs in the field of social sciences and have offered Fully funded Social sciences scholarships for Pakistani Students at all levels of study like undergraduate, graduate, doctoral and even research for Pakistani social scientists.
Some of the popular scholarships are as follows- Melbourne university law scholarship, Swinburne excellence scholarship, Southern Cross university scholarship, international awards by University of South wales, Rhodes scholarship by oxford university etc.
Future after studying social science:
The students after completion of the social science studies becomes a social scientists. There ideas would not just benefit them but the whole society.
There is diverse field and great scope of career advancement in the field of social science for the students of Pakistan as civil services officer, human resources officer, police officer, customs officer, International worker, community worker, prisoner officer, psychologist, sociologist and much more.
A foreign exposure will for sure be an eye opener for a Pakistani student who want to study social sciences.
Fields to study for Pakistani student in social science:
The various fields are as follows-Economics, geography, Politics, law, history, sociology, linguistics, education, anthropology, archaeology, political science, sociology etc.
Study abroad initiative:
The website is determined to provide and bring together a complete package for the students of Pakistan who dream of studying abroad but are unable to gather the information about the many different types of Universities in different nations of the world, scholarships that a Pakistani student can avail, not just this study abroad has eased out the visa guides and have provided a detailed description of the same.
Now Pakistani students won't have to go around the streets looking for consultation because study abroad had bridged that gap.

Get Latest Scholarships in Your Email
Get a regular scholarship alert. We'll deliver important and latest scholarships to your email
Sign up
for free
scholarship
alert
X
FREE STUDY ABROAD

Free study abroad expert advice