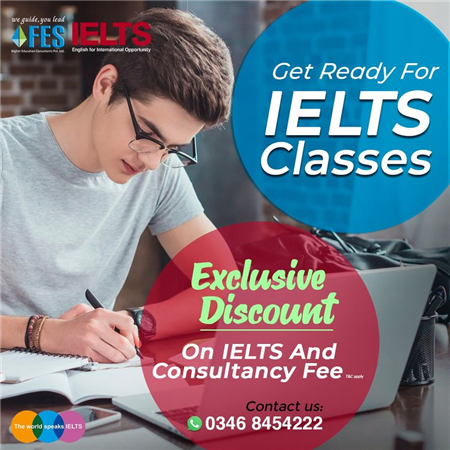 𝐆𝐞𝐭 𝐫𝐞𝐚𝐝𝐲 𝐟𝐨𝐫 𝐈𝐄𝐋𝐓𝐒 𝐰𝐢𝐭𝐡 𝐚𝐧 𝐞𝐱𝐜𝐥𝐮𝐬𝐢𝐯𝐞 𝐝𝐢𝐬𝐜𝐨𝐮𝐧𝐭!
IELTS is an important test for people who wish to study or work in countries where English is the first language of communication.
Are you worried about your score? Don't worry we are here for you, join us and start your career.
Fill out the form below and let us guide you
http://portal.fespak.com/FES-Registration-form
Consultant Info
X
FREE STUDY ABROAD

Free study abroad expert advice