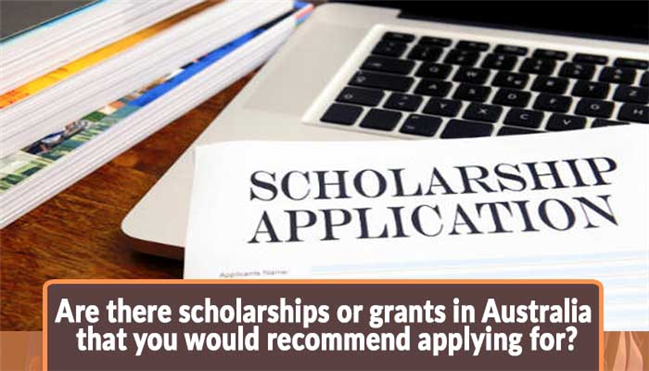 Students from developing countries are flying to Australia for higher studies. This country is offering good scholarships to the international students, specially belonging to the developing nations. According to a valid ranking system, there are about 35 top universities in Australia; six of them are listed in the prestigious top 100. Thus, a degree from Australian university is a key to a bright career.
Australian Scholarships for Pakistani Students
Pakistani students can study their Bachelors / BS / Masters / MS and PhD degree program in prestigious Australian universities on scholarships. There are many types of scholarships offered in Australia. Government scholarships are generally fully funded and they also offer financial grants to the selected students. These scholarships are granted region wise to intellectual students from developing countries and fortunately Pakistan is also one of the listed countries.
The student with such scholarship has to fly back to his homeland after completion of the course. Mostly PhD programs offer such scholarships. For example the Department of Foreign Affairs and Trade (DFAT) offered 3,161 Australia Awards scholarships and short courses to students from more than 55 developing countries for the year 2019.
University Based Scholarships
However, there are many universities in Australia which offers their own scholarships to international students. Every institution has its own criteria. Pakistani students mostly avail undergraduate scholarships in Business and engineering programs. There are scholarships in health care subjects or medicine but are very limited due to high competition. These institution-based scholarships may or may not offer financial aid. Scholarships are generally merit based and given on the academic grades of the prospective students. Many Pakistani students also avail Australian scholarships in engineering fields.
Australian scholarships are also useful for Pakistani students because the medium of teaching in Australia is English. These study programs are quite affordable than those offered in UK and USA.
How Scholarships Are Granted
Applicants for Australian scholarships are evaluated according to their professional and personal qualities and academic competence. Some program also focus on students who have talent to increase national development on their return to Pakistan. Applications are strongly encouraged from women, people with disability and other specified groups.
High-Ranked Australian Universities
The University of Melbourne is-the second oldest in the country. Currently there are more than 12,000 international students enrolled at the University from 130 different countries. Next is the University of Sydney. The university enrolls 52, 000 students from 134 countries. Moreover, the University manages about 280 overseas exchange programs from more than 30 countries. Another renowned Australian University is The University of Queensland. In 2015, UQ had enrolled more than 12 thousand international students from 141 countries. The university has produced Australia's largest PhDs.
Scholarship offers:
Fully funded Australian scholarship is offering comprehensive package for eligible students which includes
Fully funded tuition fees

Travel expenses in an economy to and from Australia

Some payments that can cover the expenses of accommodation, text books, and other study materials

An average $30,000 per year Living Expenses

Health expenses
How to Apply for the Scholarship:
Applicants, who want to apply for the scholarship offered by the Australian Government or Australian universities, should follow these guidelines:
Applicants should wait for the applications to be opened and make sure his country's is eligible for the program.

Apply online via online application mode or mail a hard copy on the given address.

Check the details given with the country name in the scholarship category

Required documents must be attached with the application
The Eligibility to Get Admission:
For undergraduate study program the student will need to have an international Equivalent, Senior Secondary Certificate of Education (Year 12) with not less than 60% marks.

Higher Education Postgraduate program demands the completion of at least one degree at undergraduate level.

Generally IELTS bands are required for language proficiency.
After getting the admission, the candidate has to apply for Australian visa. Australian Student Visa generally allows a Pakistani student to study and work in Australia for a period equal to the duration of your Course plus one month.
Students are accommodated at on-campus and off-campus dwellings .The type and facilities of the accommodation vary according to the cost and area. You can work while studying under set policies and will return your home country equipped with outstanding qualifications. There are opportunities to get settled in Australia. It all depends upon your type of course and professional abilities.
X
FREE STUDY ABROAD

Free study abroad expert advice