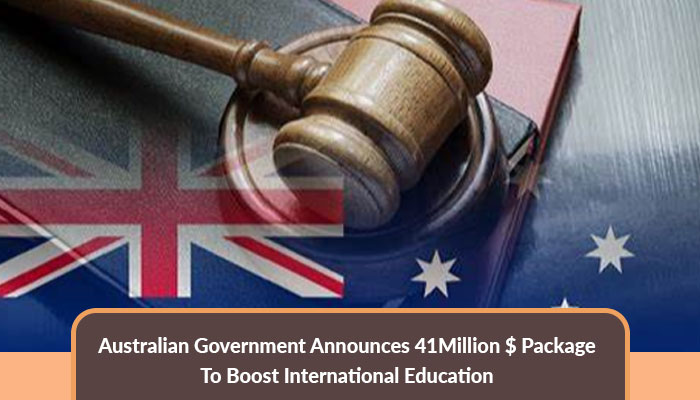 It is announced by Australian Government to pledge 41.2 Million Australian dollars in the form of financial assistance and scholarships for international education. According to international Education Minister David Templeman "international education is an important economic sector for Australia and Government of McGowan is committed to support this sector by making connections with international partners.
The key part of this initiative are
1. Premier's University scholarships programs
Premier's university scholarships worth a total of 2 million Australian dollar for four years, and will provide funding for 10, with a value of 50,000 AUS dollars per year to attract most of the international students to Australian universities.
2. Premiers WA Certificate Of Education Bursary
Further 4 million AUS dollar will be awarded to implement the premier's WA certificate of education bursary that will support 20,000 AUS dollars annually to 50 students graduated from WA's international partner schools.
Educational agents who help in enrolment of international students in WA universities will be supported through a 10 million AUS$ incentive package. This will also enhance the awareness of WA's international education sector through the agent.
Other Initiatives To Be Funded Include
Funding of 1 million AUS$ for offshore stakeholders to visit and experience WA

6.8 million AUS$ for international student's accommodation to attract international students to Western Australia (WA)

400,000 AUS$ for creation of school support

3 million AUS$ funding for WA technical and vocational education and training to support the development

Funding of 4.5 million AUS$ to boost study values that will ensure international students are welcomed and supported while study in WA

1.5 million AUS$ funds for international education marketing campaign

8 million AUS$ fixed for implementation of new initiatives
X
FREE STUDY ABROAD

Free study abroad expert advice