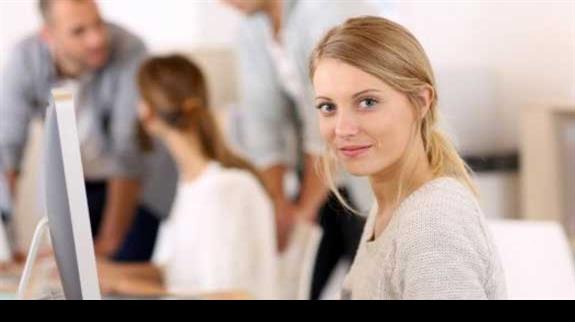 Many women in the world get more focus on their studies and get good grades in their exams as compare to men. Here we give you the details of best study abroad scholarships for females in the world. These scholarships very helpful for female students who want to study in international universities with scholarships.
Women must subscribed these best international scholarship for latest updates. Today women are rapidly associated with many industries. Most of women perform very effectively managerial role in high level position. These scholarships will help women to pursue their higher level of education with scholarships in recognized institutions
American Association of University Women
A total 6 diverse kinds of scholarship offered by the American Association of University for women. This organization published many scholarships in Medicine, engineering or related field for females.
The Schlumberger Foundation
Those women candidates who want to pursue their career in science and technology field, The Schlumberger foundation is nonprofit organization help them to study with good scholarship opportunities. Female students who belong to developing countries can apply for fellowships in PhD level courses.
PEO International
PEO International is runs 6 projects in United States of America to helping female in their educational career. PEO international is established in 1889, provide international award for international students from all round the world.
Margaret McNamara Memorial Fund
International students who are studying in US and Canada can get this scholarship award. The Margaret McNamara Memorial award offers for women aged 25 or over.
Zonta International
Zonta international is working for women's prosperity, trained position internationally and their privileges. This organization is announced 2 scholarship program for women. One scholarship is Jane M Kalusman Women in business award for undergraduate or master level women can apply for this scholarship and purse their studies in business and management courses. The worth of this scholarship is US$7,000. Other one scholarship is Amelia Earhart fellowship for PhD level female students. The worth of this scholarship is US$10,000.
Anita Borg Memorial Scholarship
Female Students who have interest in Computer sciences and technology field and want to purse their undergraduate or graduate in this field, then Google's Anita Borg Memorial Scholarship is best for them. The worth of this scholarship is US$10,000 internationally.
L'Oréal-UNESCO for Women in Science Programme
Every year the L'Oréal-UNESCO is offers fifteen scholarship award for Women in Science Programme. The basic motive to provide this scholarship to women pursuing PhD or postdoctoral research in the life sciences. Many other scholarships also provide to women international students for better career opportunities.
X
FREE STUDY ABROAD

Free study abroad expert advice