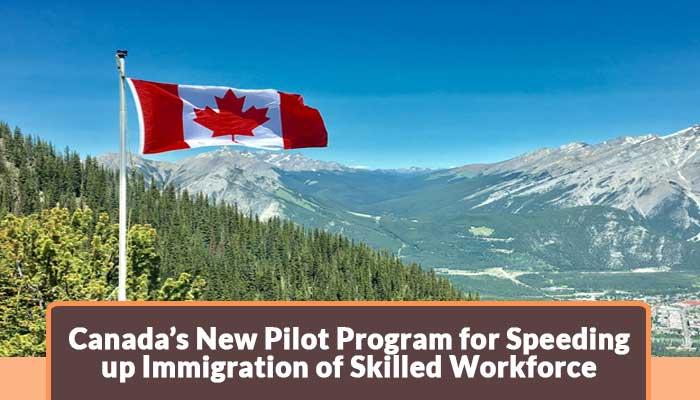 The Provincial Nominee program launched by New Brunswick is a new way to get permanent visa residents in Canada, having various streams to apply. It provides international students with a New Brunswick Provincial Nominee Certificate, significantly speeding up their Canada Immigration process.
This is fantastic news for international students who are studying at Eastern College, Atlantic Business college, Oulton college or Mckenzie college. Current students studying in the required occupations for the Provincial Nominee Program launched since 1998 allows skilled labor to immigrate through Express Entry as Canada's many provinces welcomes skilled labor from all over the world to develop and strengthen its economy.
Importance for International Students
PNP (Provincial Nominee Program) program of Canada allows candidates in the Canada immigration program to qualify for the PNP stream who can meet and fulfill Canada's economic needs targeted towards international students as many are targeting this program. Specific details of the pilot program will be announced during the fall season. Canada's government indicates that the new pilot program targets international students and recent graduates of DLI (designated learning institutes). The latter were previously not eligible for the PGWP (Post Graduation Work Permit) program. Institutions that have had this designation held for five years will be eligible to apply for the following study areas
Early childhood educators

Health care aides

Licensed practical nurses

Educational assistants

Medical laboratory technologists

Computer programmers

Interactive media developers

Computer technicians

Paramedics

Supply chain

Logistic supervisors

Accounting technicians

User support technician

Logististics supervisors

Production logistics co-ordinators
Businesses alliances priorities
The newly launched program is a collaboration between ONB(Opportunities NB), one of the leaders in business development, and IRCC(immigration, refugees, and citizenship Canada). In line with the upcoming elections in Canada, this policy was recommended by business groups and other organizations in NB province. Priorities set by the alliance of Brunswick business corporations, including boards of trade, Canadian manufacturers, and exporters Brunswick business council was concerned with the policies set by Canadian immigration.
Concern for future needs
Canada's focus for its government to arrange more space for immigrants targeting upto 10,000 skilled immigrants by the year 2024. Canada moves forward, intending to increase investment, speeding up and simplifying the complete immigration process targeted especially for international students. International students who were studying or staying in Canada since 2021 will be provided a chance to get an express entry visa that will lead to permanent residence in Canada.
New Brunswick future labor needs
This new step addresses the unique challenges of the labor market and empowers secondary educational institutions to provide more skilled labor workers to New Brunswick that it greatly needs.
Anticipating approx. 120,000 workforces will leave New Brunswickers in the next decade, immigration was one of the main drivers for the labor force and population growth as it welcomed 6000 immigrants as permanent residents in 2019 that dropped to 2,740 and until now since June 2021 reduced to just 1,470 new immigrant permanent residents. The ongoing decrease is greatly attributed to processing slowdowns by IRCC and restrictions towards COVID-19.
The current scenario is an excellent opportunity for international students currently residing in Canada and who wish to study abroad to apply as a gain entry in Canada through express entry by PNP program as skilled labor and rap the benefits of this new development in the international student world.
X
FREE STUDY ABROAD

Free study abroad expert advice