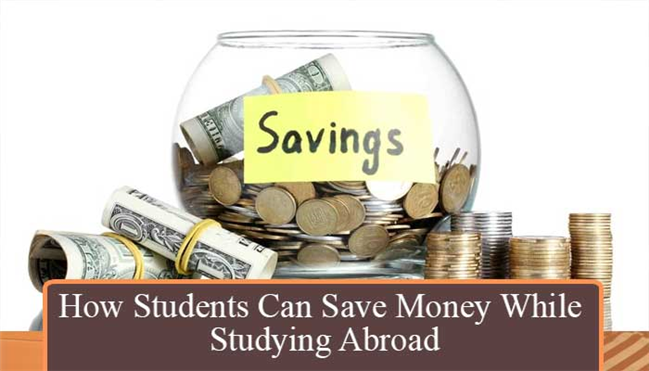 While someone lives in Abroad, it is important to have money saved in case some emergency falls. Because it is annoying to call strangers for help who don't know us, banks take a lot of time to give loan and loved ones are living so far and it is difficult for them to arrange money. To save ourselves from being caught into such situations, it is an important step to prepare ourselves already to have help in our own hands. Below we are going to discuss the ways "how students can save money while studying abroad"
1. Do A Part-Time Job/ Business:
You can support yourself by working in a shop or doing some other part-time job to save money for yourself and your future. It will make you strong financially and professionally. If you have gone to study abroad on a scholarship, then even if you get a small payment from your part-time job, it will help you a lot to manage the necessary things you need. So, it is the best idea to do a job along with the study to make your life easy and successful.
2. Apply for Scholarships/ Financial Aids:
Those people who cannot afford abroad study can apply for Study Abroad Scholarships which will cover their following expenses if selected for that scholarship:
(a) Free Study/ Books.
(b) Free-living/ hostels.
(c) Free/ Cheap meal (in some cases).
(d) Free/ cheap flights.
(e) Medical insurance (in some cases).
3. Take A Good Care of Your Goods and Yourself While Living Abroad:
You are an apple of the eye for your parents. Since you were in front of them, they took care of you. Now it's your turn. Health issues may take a lot of money, so it is essential for you to keep your environment clean and don't use alcohol or other objects harmful to health. This will make you a responsible person as well as save your money from medical expenses. Along with it, make a budget plan of whatever you will need and how you will have to spend money and where. Sometimes important expensive things get lost or damaged such as laptop, watches, mobiles, etc. which increase the money tension. You are just required to take good care of everything you have along with yourself.
4. If You Get Paid Stipend, Try to Save Some of It in Bank Account:
Sometimes students get a good amount of stipend which they spend on extra shopping and don't save for the future which creates troubles for them when they need money in emergency times. Keep money saved in a bank account so that you can feel free when whenever you need it.
5. Help Others; If You Have Plenty of Money:
If you help others, you will get help too when you get caught in a difficult situation. If you have enough money, then you can send it to your loved ones when they need it, rather than asking them to pay you money. This is the real usage of money and this is the actual saving which you spend on your parents and heart-relations.
6. Don't Waste the Money Your Loved Ones Send to You:
If you are studying Abroad on the expenses of your family income, then let not yourself waste money in visiting expensive places to enjoy. It has been seen in many cases that youngsters usually spend a lot of time on journeys which result in a budget loss. However, a free seminar and information gathering is a good idea. Because a responsible person is, who values the money and uses it when necessary.
X
FREE STUDY ABROAD

Free study abroad expert advice