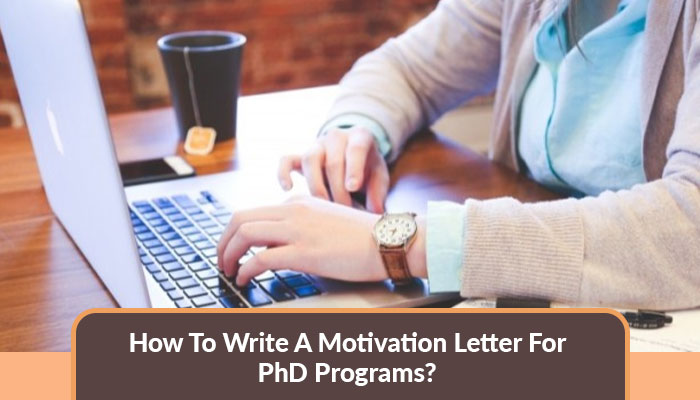 Students with excellent academic background are selected by the admission committee on the base of a successful motivation letter. When applying for PhD studies in abroad, students have to submit motivation letter that states why they wish to continue this study program and how appropriate they are to be studying in choosing program. For some of institutions where academic qualifications are not enough, a motivation letter is a perfect insight into who you really are
Contents
> Tips For Writing A Motivation Letter
Here are tips to write a motivation letter to get admission for PhD program.
Avoid False Statements
While writing a motivation letter for PhD program, you should focus on the important things to mention in appropriate way. For exam instead of writing "I am good at working under pressure" you should write like "During my internship I lead a group of colleagues for a task which required intensive management". So you must be clear about statements.
Be Specific While Putting Information
While describing education experience instead of writing "my marketing days were very interesting during my undergraduate" you should be specific about what you are writing like "mention the subjects you studied during undergraduate and what made you choose that courses".
Write Your Skills
In motivation letter you must write skills and work experience you have. A motivation letter becomes more impressive when you write about the skills and work experience which make you a qualified PhD Candidate.
Write In A Professional Manner
It is in your own best to submit the motivation letter with an appropriate font and usage of professional grammar.
> Things To Be Included In Motivation Letter
For PhD program you have to submit documents like cover letter, personal statement and motivation letter, when compare all these a motivation letter gives more precision to pursue PhD. So must add these described things in motivation letter
Introduction to PhD Program: Must clear that why are you applying for PhD program.
A summary of academic background: You must have to focus on your educational background and mention what you have studied. Along this mention the extra curriculums that were a part of your studies. Summarize your work experience and describe what made you interested for PhD in described field.
Why you want to pursue PhD: Show your passion and enthusiasm for PhD, you can demonstrate your interest in proposed research topics.
The effect of your research on society: While writing a motivation letter, add a few sentences about your research's impact on society. Also state your career goals, this will help the reader to judge how passionate you are.
> Sample Of Motivation Letter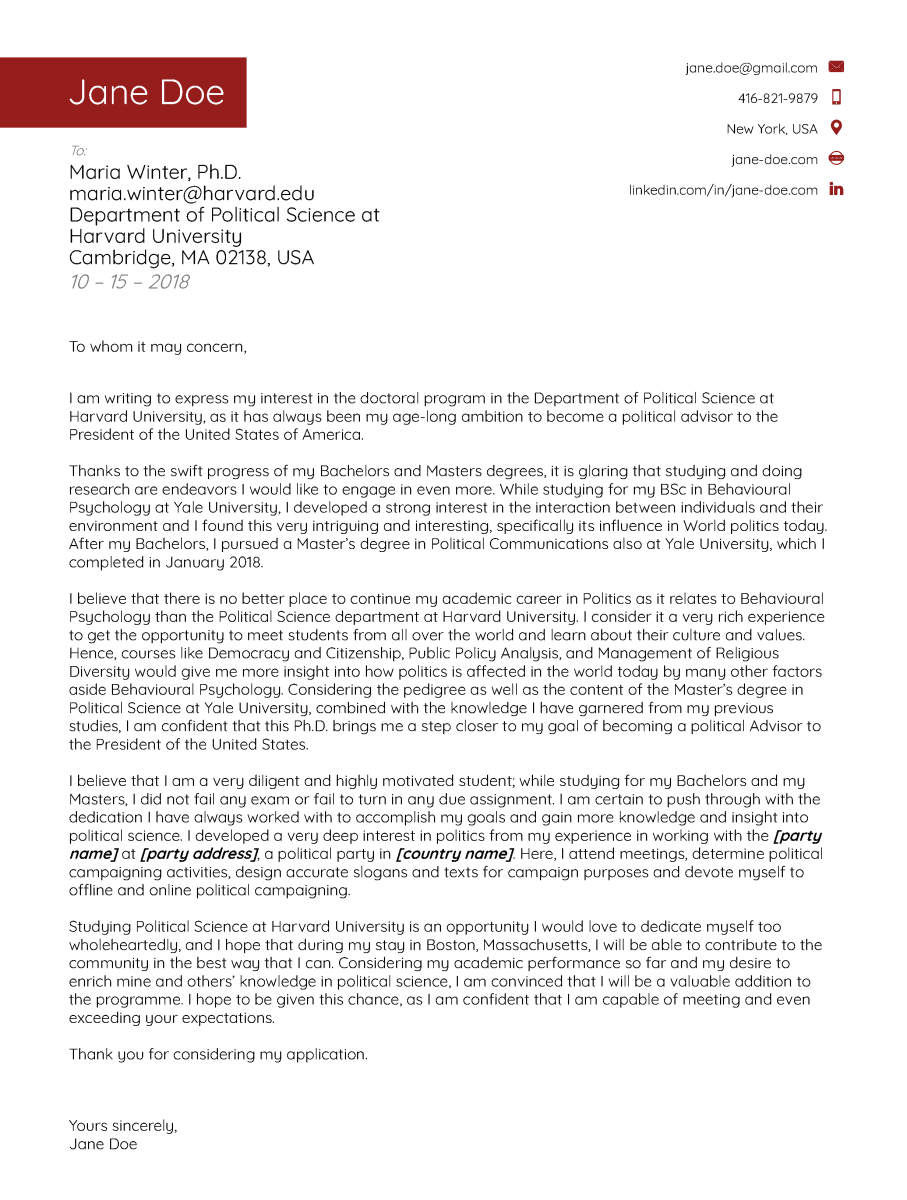 > Common PhD Programs
Students mostly prefer to start their PhD programs in the following fields
Commerce

Accounting and Management

Economics

Commercial Law

Human Resource Management

Operational Research

Healthcare and Management

Marketing

Organizational Behavior

Finance

Chemistry

Computer science

Law

IT

Engineering

Political Science

Statistics

Psychology
X
FREE STUDY ABROAD

Free study abroad expert advice