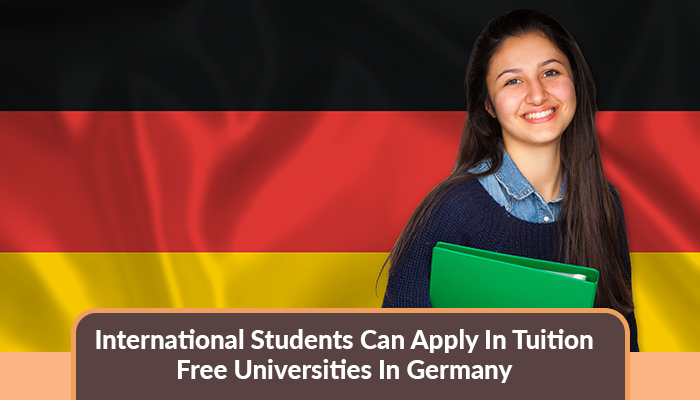 Study in Germany is a lifetime opportunity for many students, but is college free in Germany? Here is a complete detail of this claim. German colleges/ institutes ranked among world's top institutes. German make an exception, despite being among global leaders in higher education, the cost of studying in Germany is quite affordable.
Low Cost Of Study In Germany
In 2014 it was approved by the Government of Germany to introduce educational fee for international students, though some states of Germany re-introduced fee schedule in which cost of studying was much lower than elsewhere. Some public institutes in Germany demand a small amount of fee to cover administrative and transportation cost. Student have to pay semester wise that is almost 150- 250 €.
On the other hand private colleges apply international fee. There is no institute where u don't have to pay even a single cent.
What Makes Germany As An Attractive Country To Study?
Apart from low cost of study Germany is a perfect place to decide for study as it have
World class universities
Leading professors are employed
Modern lab facilities in German institutes satisfy all quality standards
German degrees are valued all over the world
How To Apply In German Universities
To be able to study in German universities applicant must have
Good GPA
Good scores in IELTS and TOFEL
If required by degree program then good German proficiency test score
By completing application form go to apply
Financing Method In Germany
In German universities, education is free but international students have to cover living expenses there. To cover all these expenses one should go for scholarship programs like DAAD scholarships.
List Of Universities For Free Study In Germany
1. Free University of Berlin
Berlin is one of the best universities in Germany. Founded in the year 1948, it started as the West Berlin chapter of the Frederick William University. It is currently located in the capital. As of date, it has an enrollment rate of 36,000+ students – with 22% coming from outside Germany.
2. Ludwig Maximilian University Of Munich
LMU, is the top-ranked institution in all of Germany. Its programs are considered some of the best in the world, with its Arts & Humanities and Physical Science courses respectively ranking 18thand 21stinternationally.
3. Technical University Of Munich
The Technical University of Munich or TUM is the top 2 institution in all of Germany. Founded in 1868, it has a main campus in Munich and many branches in other areas.
4. Humboldt University Of Berlin
The Humboldt University of Berlin (HU Berlin) is a free public research institution based in Berlin, Germany. It was founded in the year 1810 as the University of Berlin – many thanks to the efforts of its namesake Wilhelm Von Humboldt and Friedrich Schleiermacher
5. RWTH Aachen University
RWTH Aachen University is one of the public research institutions in North Rhine-Westphalia, Germany.
Founded in 1870, it is one of the biggest in the country. To date, it has 45,000+ students, 23% of which come from outside Germany.
6. University Of Bonn
The university has 37,000+ students – 13% of which come from outside Germany. They are enrolled in the university's 7 faculties, which are organized into the studies of Catholic Theology, Protestant Theology, Law & Economics, Medicine, Arts, Mathematics & Natural Science, and Agriculture.
You can also apply for tuition free courses in USA
X
FREE STUDY ABROAD

Free study abroad expert advice