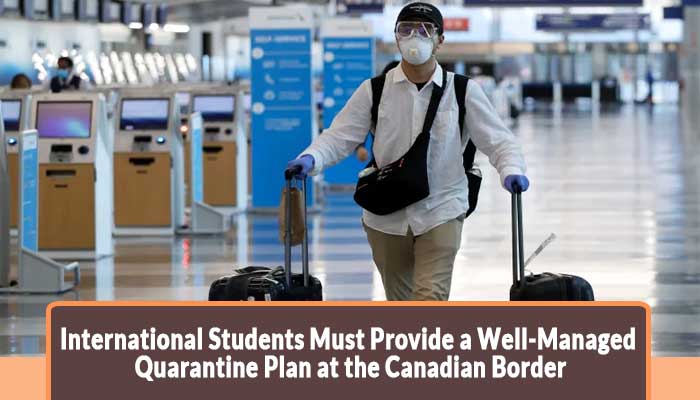 The Canadian Government has advised the international students to appear at the Border with a suitable quarantine plan. Canada is among those few countries, which have started to ease Covid-19 restrictions for international students. It has been announced that from August 9th hotel quarantine will end, meaning if you are travelling to Canada you will no longer have to pay to quarantine in a Government approved hotel provided you are fully vaccinated.. In addition to that, starting 9th August fully vaccinated international students and other visitors will not have to undergo a necessary Covid-19 test upon arrival in Canada, and will also not be required to quarantine for two weeks.
How to be considered fully quarantined in Canada
To be considered fully vaccinated in Canada, you are required to have received your final dose of any of the WHO approved Vaccine including Pfizer, Moderna, Astra Zeneca, and Janssen, 14 days prior to your arrival in Canada. And if you have not received the dose of the above mentioned vaccine, you will be considered unvaccinated in Canada.
Quarantine Plan in Canada
The Federal government of Canada has announced that international students are required to bring a quarantine plan at the Canadian border, in case the border officer demands it. In addition to that a presser has been issued specifically by the Government for the international students who will be arriving in Canada in Fall 2021, the presser includes a few directive for the students reminding them of what they need to plan prior to their arrival in Canada.
Students are required to have a valid study permit, letter of introduction that shows you have been approved for a study permit, in addition to this you must have also enrolled in a Designated Learning Institute (DLI) in Canada that has a well put together Covid-19 readiness plan.
Your institute should have a plan to manage your quarantine period (if required) so that you can start your classes in the university campus without any hindrance. It is advised for you to be in contact with your institute regarding the development of your quarantine plan. You are also required to provide a proof of vaccination in English and French language.
X
FREE STUDY ABROAD

Free study abroad expert advice