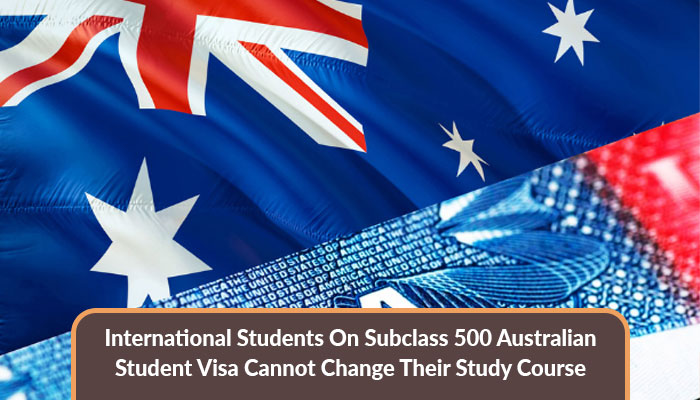 Under new law implemented from July 2022, Students in Australia from all over the world are not eligible to change their currently enrolled study course. International students get admission in Australian universities will not be able to change their course of study, thesis or research topic without receiving until the student get approval from the Minister, according to the new Australian rules.
Subclass 500 Student Visa
Before that on subclass 500 student visa, students were able to continue their studies on any subject of interest at Auatralian universities, travel in and out of the country and work for unlimited hours in any sector as a temporary measure. But according to new visa policies they are not able to change study course without the permission of Minister. It was allowed to international students that they can change their course they had been pursuing for six months or more without announcing to Minister by the approval of their host educational institute.
Australian Home Affairs
According to Australian home affairs, this rule is implemented and can be approved the change in course after proper assessment as stated "This approval can only be given after the Minister has obtained an assessment from the competent Australian authorities that you are not likely to be directly or indirectly a risk to Australian national security".
When Will Be This Rule Implemented?
This new visa conditions apply only for applications that will be received after July 1, 2022.
On Which Study Programs This Rule Will Be Implemented?
The new rule applies to students aiming for a
Graduate certification

Diploma course

Post graduate degree (masters)

Doctorate degree program

Any bridging course as a prerequisite to a study course or research for masters and doctorate degree programs
How Students Can Change Course/ Thesis Or Research Topic?
Students who have intend to change the course or research topic need to complete a form available on the site of the Department of Home Affairs and submit it to Adelaide.student.centre@homeaffairs.gov.au
X
FREE STUDY ABROAD

Free study abroad expert advice