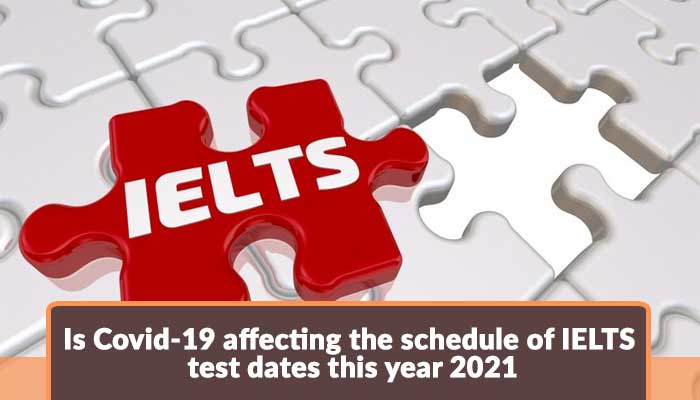 The deadly third wave of Corona Virus pandemic has caused frenzy among the people. This pandemic has caused uncertainty regarding major aspects of our society especially the education sector is the one which is being affected the most right now. Same is case regarding IELTS, as many questions are being raised if the IELTS tests 2021 in Pakistan will be held on the announced dates or will the IELTS Test be postponed keeping in view how the situation of the pandemic has blown out in Pakistan and other parts of the world.
The International English Language Testing System (IELTS) is a standardization test which is conducted every year for non-native English language speakers. This highly reputed English language proficiency test is managed by many organizations including British Council, IDP: IELTS Australia and Cambridge Assessment English. In Pakistan, British council and AEO Australia conduct IELTS exam in different parts of the country on different dates
Is Covid-19 Effects IELTS test 2021?
The current situation of Covid-19 pandemic will decide how exams and other necessary tests will be conducted in Pakistan but as of now there is no cancellation and postponement of IELTS test 2021. The IELTS tests are expected to be conducted on the dates which have been already announced in different parts of Pakistan. The two organizations which are conducting the IELTS test in Pakistan has ensured the candidates who will be sitting in the IELTS 2021 test that,
The candidates will be able to take their IELTS test in a cleaned and ventilated room at a safe distance from others and these rooms and the test venue will be sanitize before and after the test.

Moreover every test center will make sure that the officially permitted exam capacity of the students does not exceed.

There will temperature checks before entering the Test venue and exam halls.

Hand sanitizers and hand wash facilities will be available in the Venues.

Candidates will enter the test hall after going through contactless ID check.
The British Council has also listed out a few precautions that candidates are requested to follow. If you are a candidate, you need to
Bring your face mask and sanitizer, as wearing a mask is necessary in order to enter the exam hall.

The Candidates are required to maintain a distance of two meters from each other while entering or leaving the exam hall or while standing in a queue.
What to do if you are sick at the time of IELTS Test?
The British Council Pakistan has announced that if a candidate has sign symptoms such as flu, fever or cough they are required to inform beforehand by mail at info@britishcouncil.org.pk with complete details of your test dates, your venue and your symptoms, as a sick candidate is strictly not allowed to sit in the exam hall.
Go through this link for complete details regarding the test dates of IELTS.
X
FREE STUDY ABROAD

Free study abroad expert advice