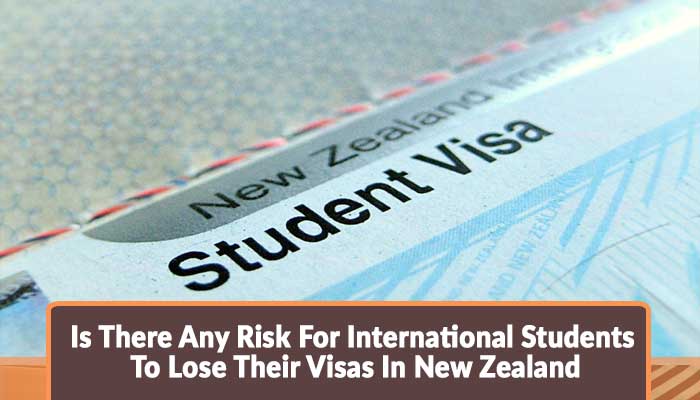 As the New Zealand borders are remained closed and the visa applications are temporarily suspended, the international students are at risk of losing their New Zealand student visas. According to the latest report, it has been cleared that there are almost 1,700 international students have lost their status of "student visa holders" in August 2020.
The students are of different categories who are losing their visa statuses. According to Immigration New Zealand, INZ English language students, exchange students, students with the status of full fee-paying students, and scholarships students are stuck in this situation. According to a report revealed by the government agency, it has been declared that by the end of August, there were 5, 183 international students in New Zealand. Out of which 1,704 students are at risk of losing their student visa holder statuses. However, it is added by INZ that 2,247 international students may face visa losing problem by the end of the year 2020.
INZ also stated that over 15,000 students received student visas before the closure of borders. Below is the complete report of the international students who have obtained visas before the closure of borders:
| | | |
| --- | --- | --- |
| S#. | Month | Issued Visas |
| | January | 5,037 |
| | February | 5,367 |
| | March | 4,217 |
Education Ministry and INZ Remarks For Internationals Students
The education minister of New Zealand has explained that under the exposure of the Pandemic, Covid-19 international students are not allowed to travel to New Zealand for studies. However, INZ has said through its official website that international students who have obtained the student visa but are currently outside the New Zealand they can continue their studies through online education providers. However, students whose visa date will be expired before the first entry, will not be allowed to travel on that visa. Once after reopening the borders those students who will rearrange their plans to study in New Zealand they will have to apply a new student visa to get entrance permission in New Zealand.
Students who are deciding to cancel or change their study plans must contact their universities for this purpose. Moreover, INZ has also stated that students whose visa application has not been administered yet they can contact us for withdraw. Furthermore, the applications for visa fee refund will be entertained on a case-by-case policy.
Final Advice For International Students
INZ said that the international students who are studying online from their homes can continue their studies without a student visa. However, after the final reopening of brooders students can get the study visa by giving evidence of their online education in New Zealand.
INZ also addressed the international students that students who are choosing online studies from their homes they are still required to meet the standard requirements of a student visa in New Zealand. However, the requirements are comprised of being a genuine student, show the stuffiest money for maintenance purposes, good health, and good character.
New Zealand Study Updates
Once after the reopening of borders, the study activities for international students will be normalized. Students who are thinking about the study opportunities in New Zealand can still avail of the opportunity but they have to wait until the corona situation gets improved. For any other updates regarding study in New Zealand and reopening of borders, you are recommended to keep in contact with Studyabraod.pk.
X
FREE STUDY ABROAD

Free study abroad expert advice