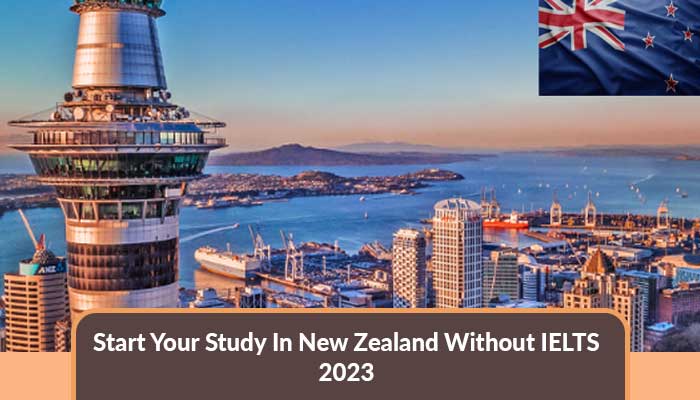 Since studying abroad has become immensely popular among students, be it for undergraduate, graduate, or doctoral degree programs, New Zealand is among the top-desired nations for studying abroad as an international student. It is considered the perfect blend of academic brilliance, great infrastructure, highly qualified faculty, and modern technology equipment for research purposes.
However, there are specific criteria to attain admission at any international university. An English language test is considered one of the basic requirements for admission at an international university. Students who do not have English as their native language are required to appear for an English language test in order to acquire admission. Furthermore, it has been observed that some universities in New Zealand offer admission without the requirement of IELTS.
Universities In New Zealand Accepting International Students Without IELTS
New Zealand consists of eight universities that offer international-standard higher education. Due to their academic excellence, the universities in New Zealand have made it to the international rankings as well. Every year, New Zealand welcomes international students who meet the eligibility criteria for admission. Moreover, there are some universities in New Zealand that accept international students without the necessary requirement of IELTS. Following are some universities that provide admission for some of the study programs without IELTS to international students.
University of Auckland

University of Otago

University of Canterbury

Lincoln University

Unitec Institute of Technology
Top Courses To Study In New Zealand
Attending college in New Zealand will help you build the skills and knowledge you need to succeed in your desired job. Everyone can always find something to do in New Zealand. In this situation, the country provides overseas students with a variety of the best degree programs in New Zealand from which they can choose. Here are some of the top courses to study in New Zealand.
Computer Science and IT

MBA

Agriculture

Psychology

MBBS
Scholarships In New Zealand For Pakistanis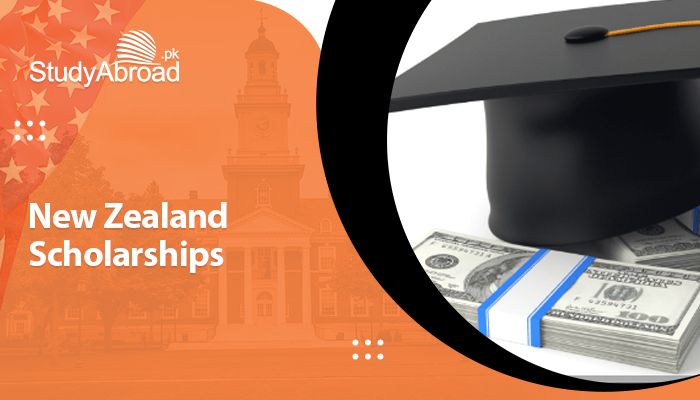 Some of the scholarships that are currently being offered in New Zealand for international students are mentioned below.
New Zealand has a proven academic excellence

Vice Chancellor's International Excellence Scholarship at University of Waikato

University of Canterbury NZ SFPE Fire Engineering Scholarship in New Zealand

International PhD Manaaki New Zealand Scholarships in New Zealand 2023

Screen Arts Scholarship at Massey University

Vice Chancellor's International Excellence Scholarship at University of Waikato

Lincoln University Undergraduate Vice Chancellor's Scholarships in New Zealand
Study And Living Cost In New Zealand
It has been estimated that the cost of living and studying in New Zealand is comparatively lower than in many other countries. For study purposes, there are several scholarships that are offered to facilitate students. Moreover, the living costs are dependent on the type of lifestyle one desires for. Living in a private setup, for instance, like an apartment, may cost you more than living in a university hostel. To facilitate students, universities often provide a list of accommodations with rental details to make it easier for them to choose. Other than the accommodation costs, international students are required to purchase health insurance.
The average cost of health insurance ranges between NZ$ 200 – NZ$700 per annum.

The Average costs of an on-campus residence ranges from $180 to $200 per week.

The Average living cost in a private apartment is around $180 per week.
However, the charges are subjected to vary depending upon the city and area you look forward to staying.
Job Opportunities In New Zealand After Graduation
New Zealand helps in the personal and professional growth of an individual. The country provides a number of career opportunities for individuals after completing their graduation. The employability rate in New Zealand is estimated to be 93%, implying that students have a better chance of finding employment after studying there. Moreover, New Zealand has also been proven to be excellent at providing a balanced work-life. There are a number of websites that provide lists of opportunities for students post-graduation.
X
FREE STUDY ABROAD

Free study abroad expert advice