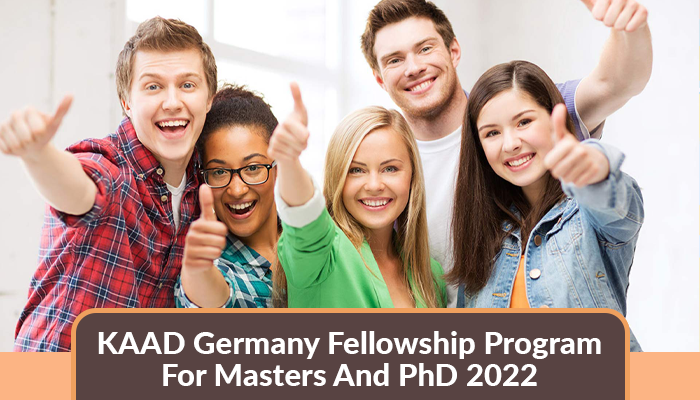 The Catholic Academic Exchange Service (KAAD) is the scholarship program of Catholic Church. KAAD supports the students by providing them opportunities to avail scholarships for their educational and research purpose.
Germany As A High Quality Educational Platform
Almost 30 universities in Germany are ranked among top 500 universities. The average acceptance rate for German institute is 92%. Education from high ranked universities help the students to bring advancement in their career. As there are endless opportunities to work in Germany after graduation.
Details About KAAD Scholarship Program
Applications are open for students who want to start Masters and PhD in Germany for September academic session 2022. This program provide opportunities for post graduate students and researchers from developing countries including Africa, Asia, Latin America, Middle East and Southeastern Europe. The KAAD Scholarship Program is addressed to
Post-graduates living in their home countries who already gained professional experience
Who are interested in postgraduate studies in Germany from developing countries
Watch video for details
Eligible Countries For KAAD Scholarship
Developing countries including
Africa include Ghana, Ethiopia, Kenya (with Uganda and Tanzania) and Zimbabwe
Asia
Middle East or Latin America
Field Of Study
Scholarship program did not mention any specific field of study. Though for Engineering, Medicine, Architecture and Business Germany is the best place to be.
Eligibility Criteria For KAAD Scholarship
Applicant must be fulfill the folowing criteria
Must be a citizen of Africa, Asia, the Middle East or Latin America and are currently living there
Must hold university degree and professional experience
If not catholic researcher, you must be referred by Catholic partner
Preference will be given to those who have German language skills
Benefits/ Awards Under KAAD Scholarship Program
Selected applicants will be awarded by
Tuition fee
Visa processing fee
Air tickets to and from Germany
German Language training will be provided (6 month prior to study in Germany)
Duration Of Awarded Scholarship
Duration of award depends upon the duration of degree program. For masters it is for 2 years and for PhD program it may vary from 3-4 years
How To Apply
Applications for the academic year 2022 are open now. Follow this application method to apply
1. Go to the website page
2. Submit online scholarship application form
3. After application submission wait for the email from KAAD scholarship program side
4. Within three weeks of submission of application, applicant will be notified either he/she is eligible for scholarship or not
Last Date To Apply For KAAD Scholarship
Application deadline is 30th June 2022
X
FREE STUDY ABROAD

Free study abroad expert advice