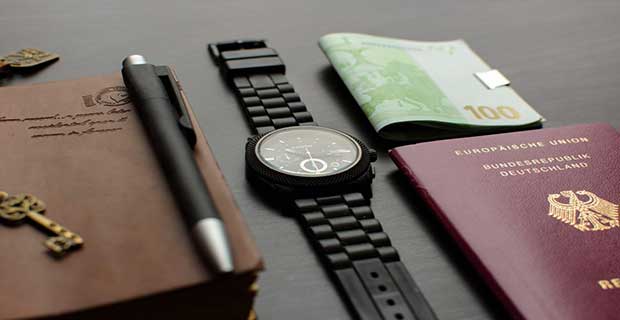 German Study Visa
To study in a European country, Pakistani students need an official study visa. German study visas are issued to international students enrolled in various study courses in Germany.
German Study Visa Fees
Students applying for a study visa have to pay some visa fees with an application at the local German embassy or consulate in their country. The typical Germany study visa fee is €75 or approximately 16,000+ pkr.
Types of German Study Visas
There are three types of study visas issued for international students residing outside the European nation
Student Visa (Studentenvisum)
It is the standard German student visa for international students who are enrolled in a full-time university program. To get a German student visa the student has to submit the Zulassungsbescheid, meaning the letter of admission from a German University or an Institute for Higher Education in Germany.
Student Applicant Visa (Studienbewerbervisum)
This kind of visa is issued to those applicants who want to take admission at a German university by visiting the institutes personally. The students have to submit the proof of entitlement to get admission and/or conditional acceptance at a university in Germany.
Visa to Pursue a Language Course in Germany
These visas are issued to students who want to attend language courses in Germany. If the student applies for the language course visa, he/she will have to leave Germany at the end of the course. This visa is not converted into any sort of residence permit. Students who want to study in Germany after the completion of their language course should state this requirement in the application.
German Student Visa Requirements
The following requirements for acquiring a German Study visa are stated by German Consulate in Pakistan.
All copies of submitted documents have to be in A4 size DIN

Documents should be unstapled, complete and readable

Three copies of all documents are needed with applications submitted at the Embassy Islamabad.

Two copies of all documents are needed with applications submitted at the Consulate Karachi
German Student Visa Checklist
All the school and college documents

Passport size photos with white background, not older than three months

Valid and updated Passport: Passport should remain valid for three months even after the expiry of the applied visa

All previous passports

Employment history if applicable with previous employment letter from all employers

Marriage certificates with spouse and children documents if applicable

Original and two copies of the academic degree and transcript attested by HEC (Higher Education Commission Pakistan)

Proof of financial means (Sometimes students are asked to open an account in German Bank. Ask the visa officer or consulate representative about the process in detail )

Income and bank statements of the last 6 months of your sponsor

Te students who are funded by scholarship program in Germany should submit the relevant proofs and documents

The student has to submit preliminary health insurance with application. From now, the German government is asking for valid health insurance for international students (Students can also take health insurance in Germany). Health insurance is basically needed which covers the time period until the student settled in Germany.

student visa Security questionnaire Forms

student visa applicant's declaration form

Proof of language abilities according to the standards of the Association of Language Testers in Europe (ALTE):

If the student is enrolled in German taught course, tests scores from "Zertifikat Deutsch" at least A1 level certificate or Goethe-Institute (GI) or NUML are required. If the student is enrolled in an English taught program then TOEFL (minimum score of 550) or IELTS (Band 6.0) are required.
German Study Visa Processing Time
The current processing time for a German study visa is between 5 and 10 weeks. To keep the student in pace with the admitted course, German consulate asks the prospective student to apply for the next semester when there is a minimum time -gap of 5 weeks between your appointment date and the starting date of the semester. The Embassy, in fact, holds the right to refuse applicants who have submitted a study visa application 5 weeks before the starting date of the semester.
German Study Visa Appointment
All the applicants who apply for German study visa must have to book an online appointment to process visa application. There is a separate appointment and online application for every individual applicant.
German Study Visa Interview Questions
Students have to undergo an interview session prior the issuance of visa. General questions asked are about Germany, student's purpose of the study, assessment of your financial situation and previous Education the student has received.
X
FREE STUDY ABROAD

Free study abroad expert advice