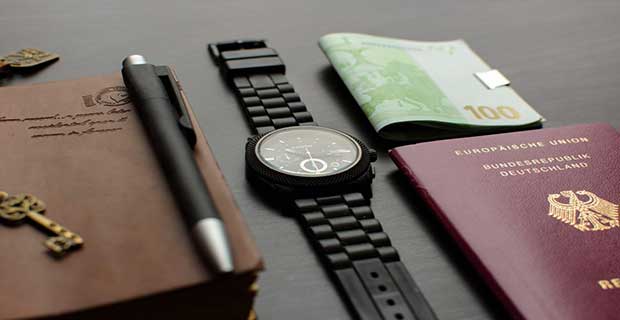 German Study Visa
To study in a European country, Pakistani students need an official study visa. German study visas are issued to international students enrolled in various study courses in Germany.
When You should Apply For German Student Visa?
The best time to apply for German study visa is when you get an acceptance from the university and secure your finance to study in Germany. Generally it takes 25 days to process visa application for Germany from Pakistan. But this time may be variable and maximum time of processing a German student's visa is 5-10 weeks. So you should apply for the visa as early you can to avoid any problem.
German Study Visa Fees
Students applying for a study visa have to pay some visa fees with an application. The typical Germany study visa fee is €75 or approximately 16,000+ pkr.
Types of German Study Visas
There are three types of study visas issued for international students residing outside the European nation and the application process for German study visa is online with the requird documents listed below.
Differential Points

Student Visa

Student Applicant Visa

German Language Course Visa

Introduction

It is the standard German student visa for international students who are enrolled in a full-time university program.

This kind of visa is issued to those applicants who want to take admission at a German university by visiting the institutes personally. The students have to submit the proof of entitlement to get admission and/or conditional acceptance at a university in Germany.

This visa is specific to German language courses.

Students who have an acceptance letter from the university and need to appear in language course/ preparatory course program can apply for student visa and German language course visa at the same time.

Blocked account

Yes

Yes

Yes

Fees

75€

80€

60€

Processing time

6-12 weeks or may up to 4 months

15-30 days

2-3 months

Valid for

With a German student visa, you'll be able to remain in Germany for the 3 months. Within this period, you'll be required to apply for a residence permit to study

Max. 9 months
can be change into student visa after getting acceptance letter from the university

3 months to One year

Cannot be converted into student visa.

Students have to leave the country on completion of course program.

Right to work

Allowed

Not allowed

Not allowed

Language proficiency requirement

Depend on the course type (English/ German) is required

German language

N/A

University's acceptance letter

Yes

Certificate stating that the personal presence is necessary for the decision of admission

Registration onto a course of least 18 hours per week

Health Insurance

Private/ Public (depend on the student's age)

Private health insurance

Private health insurance
Requirements For German Student Visa
Visa application documents
Visa application form

National passport

Two photocopies of passport

Birth certificate

Recent Passport size photographs (3)
Proof of financial documents required for German study visa
11,208 € deposit confirmation in "German Blocked Bank Account"

Evidence of father's. mother's or yours own income (bank statement of last 6 months)

Certificate showing that all your expenses will be covered by organization (in case of scholarship)
Educational Documents
German university's acceptance letter

School leaving certificate (of applying for undergraduate program)

A degree certificate (if applying for masters/ PhD study visa)

Proof of German or English language proficiency (depend on the type of course selected for studies)

Marriage and child certificate (if valid)

Health insurance (public/ private)
Note: You have to submit all original documents along including your passport. Original documents will be returned to you on the same day except passport that will stay with embassy during the processing time of visa.
German Study Visa Appointment
All the applicants who apply for German study visa must have to book an online appointment to process visa application. There is a separate appointment and online application for every individual applicant.
German Study Visa Interview Questions
An interview for a study visa in Germany typically entails a one-on-one meeting with a German Embassy or consulate officer who asks you a variety of personal and study-program-specific questions. No one knows exactly what questions will your consulate officer will ask from you but there's a high chance that the questions can be asked from the following visa question categories:
Decision of studying in Germany

What do you know about Germany?

Information about your chosen program in Germany

Current Academic status and skills you possess

Your current and future financial situation

Basic information about your chosen study field

Living in Germany

Relationship with people who live in Germany/ Europe

Holidays and semester break in Germany

Your Future Plans
Tips for Students Attending a Student Visa Interview for Germany:
If you want to be considered a serious candidate for the visa, you should treat the visa interview session with sincerity. Following are some tips on how to conduct a German Student Visa:
Be Punctual: You should show up at the German Embassy/Consulate at least 30 minutes early so you can de-stress and gather your thoughts.

Dress Appropriately: A neat and clean professional appearance is crucial for making a good first impression on your consulate officer.

Bring the Supporting Documents: On the interview day, the visa staff will expect you to have all necessary document's originals and copies in the required quantities. That's why you must bring the complete list of supporting documents for your German student visa.

How to Respond? When responding to questions, try to be brief, direct and simple. Avoid excessive talking and unnecessary detailing. Just answer the asked question directly and honestly.
X
FREE STUDY ABROAD

Free study abroad expert advice