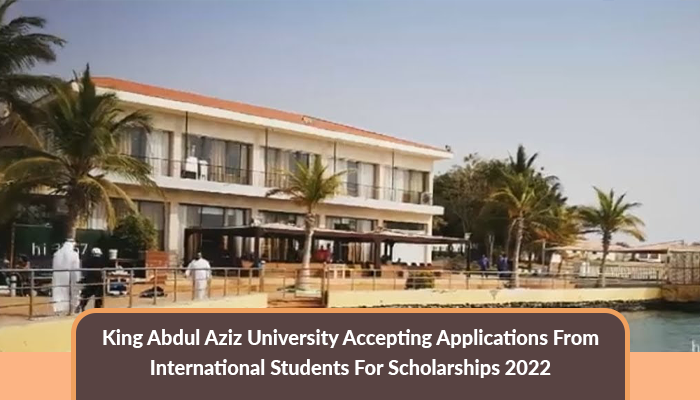 This is a fully funded scholarship which is available for international students. Online applications are required to be submitted before the deadline which is 15 March 2022. There are two campuses of King Abdul Aziz University in Saudi Arabia, one is for male students and other one is for females. Both campuses are enriched with advanced technology and up to date equipment's that facilitate the students and teaching staff.
Education System At King Abdul Aziz University
From the last for decades University recognized as the outstanding higher education institute at national and international level. Graduates of this university are capable so much to build their career in respective field of study offered by the university. King Abdul Aziz University considered as pioneer in providing higher education and advance research opportunities. A number of awards are announced by the university not only for the national or regular students but for all other external students too.
Benefits Of Scholarship Awarded By KAU
Winners of KAU scholarship will receive following described benefits
Allowance that will cover tuition and research fee
Annually two way ticket allowance
SR1900/ month
Some selected applicants will enjoy employment offer
Extra financial aids for all the students in case of any emergency
Meal subsidies will be provided to selected candidates
Preparation Allowance for first time arrival of candidate
Accommodation will be provided
Watch video to learn how to aply for scholarship
Eligibility Criteria For KAU Scholarship Application
To be eligible for KAU scholarship, applicant must have to fulfill the following requirements
Age: Applicant must not be more than 25, 30 and 35 who applying for bachelors, master and PhD degree respectively
Character Certificate: Applicant must not have been dismissed from any university
Educational requirements: Applicant must have high result percentage degree from an accredited institute
Medical: Student must be medical fit
Courses Offered At King Abdul Aziz University
Following courses are offered at KAU for this year in English
Faculty
Courses
Faculty of Marine Science
Marine Biology, Physics, Chemistry and Marine Geology
Faculty of environmental Design
Urban and Regional Planning
Faculty of Computing and IT
Computer Science, information Technology, Information System
Faculty of Engineering
Thermal, Mechanical, Electrical and Computer Engineering
Medical, Production and Industrial Engineering
Faculty of Meteorology
Arid land Agriculture, Environmental Sciences, Hydrology and Water resources Man
Faculty of Science
Biology, Statistics, Chemistry, Biochemistry, Mathematics, Physics and Astronomical Sciences
Documents Required AT The Time Of Application Process
Applicant will need following documents at the time of King Abdul Aziz Scholarship application.
Copy of Educational transcripts (Certified from Saudi Embassy)
English language Score: IELTS with 5 bands, TOFEL PBT 500, TOFEL CBT 173 and TOFEL IBT 61 required for Masters and PhD applicants
For undergraduate applicants, their secondary school graduation not be older than 3 years
Resume
Statement of purpose (Must be written in English except the statement which is for Islamic studies)
A copy of passport
Motivation letter
Research proposal and study plan for PhD and Master's degree respectively
Reference/ recommendation letter from two professors
Application Method For KAU Scholarships
Online applications are in progress till the closing date that is 15th March 2022.
X
FREE STUDY ABROAD

Free study abroad expert advice