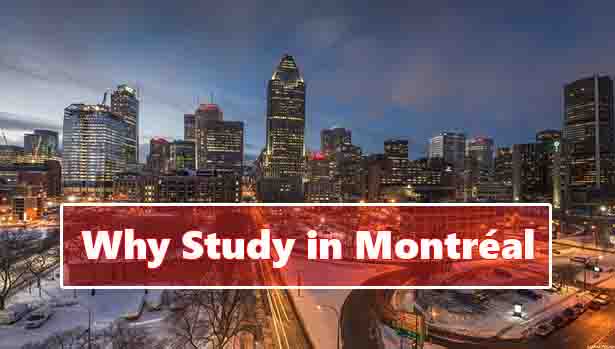 I always recommend students to select a city instead of country as your destination to study abroad. A country has many cities each with its own perks and cons. In one country, some cities have more multicultural environment, some cities have great universities, some have more international students while some may be cheaper or costlier than other. A city is a smaller area so you get to know more and better if you research. You can select a city that is right according to your requirements.
Once you have decided a city than look in for its universities, environment and lifestyle. There are 50 study abroad destinations and hundreds of cities in them. So, how would a student select one of them. There are too many cities and one wouldn't know how and where to start. To help in this regard, QS Ranking publishes list of best students cities in the world every year. You can also find the best student cities of each country.
SEE ALSO: Best Cities For Pakistani Students to Study Abroad
In today's article, I am going to tell about the best city in the world for foreigner students to study abroad. This city is known as Montreal. Montreal city is ranked world's best city for students to study abroad in 2018 by QS Ranking. It is a great city with many attractions for international students. According to QS research, this city has everything in the best way possible that a foreigner student looks for. This city is located in Canada.
---
How is Canada
Canada is an amazing nation with the most delightful individuals you can discover on planet Earth. With regards to advanced education, Canada has substantiated itself second to none and has kept up a quality standard of their instructing. Canada is the nation where you will discover the general population of all countries, color, race, religion and statement of faith. The point is that Canada has one of the most stable politics around the world making life easier for everyone in this country. Canada is a peaceful country with very low violence and crime rate. For instance, there were only 554 cases of murder in Canada while more than 12 thousand same cases were reported in USA last year.
SEE ALSO: Why Canada Should Be Your Study Abroad Destination
---
Top Universities of Montréal

Montreal has a number of institutes that provide quality higher education. Many of those universities are ranked globally by QS, THE and many other ranking organizations. Top ranked university of Montreal is McGill University, ranked 30th best university of the world by QS Ranking to study in 2018. It is also the most top ranked institute of Canada. Other globally ranked universities in Montreal are following.
1 Université de Montréal
2 McGill University
3 Concordia University
SEE ALSO: All Top Universities of Canada
---
The Beauty of Winter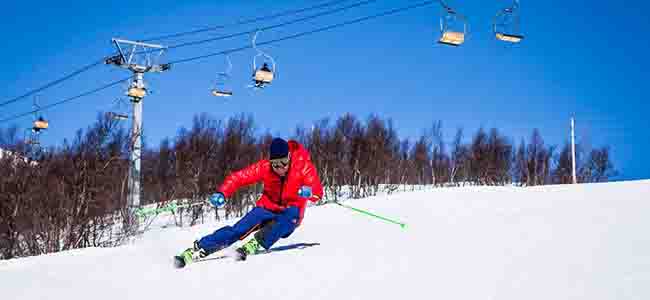 Canada is very famous for its cold weather though they also have summers. Canadian people enjoy and make the best of this freezing season. The creative and fun way how they have utilized the cold, makes it more of the attractive place. The temperature even drops to an average of -15°C in month of January. You will find cool fun in things like ice skating, the cavernous underground city, and a multitude of festive markets in Vieux-Montréal in this city. Ice hockey is the most favorite game there and you will definitely know why when you will see one game.
---
Student Accommodation in Montreal
Because this is a student city, you will find many more foreigner understudies there. These international students create a very colorful environment of this city. There is no issue of student accommodation in Montreal. A lot of students prefer to live in university halls of residence. However, there are also many private hostels available. Moreover, one can easily find a lot of comfortable and affordable residences like flats or apartments.
SEE ALSO: How to Apply for Study in Canada
---
Lifestyle in Montreal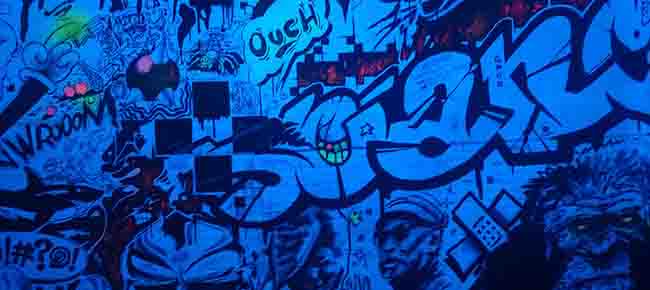 Montreal has an amazing lively lifestyle. You will find many colors and arts on walls. Canada is a developed country and Montreal is one of its most important cities. You will find every facility and opportunity a student can need. It is easiest city in Canada for a student to find a job. People of Canada are said to be nicest on Earth. Multicultural, multilingual, named Canada the most Intelligent Community of the Year. Though Canada is an English speaking country, this city is mostly French speaking. Of course, they all understand English.
They are well mannered and give respect to everyone especially foreigners. They are, after all, housing the biggest number of refugees. It has great weather, great food and wonderful culture. It has a beautiful culture with a mix of all its old history making it even more attractive. Montreal is referred to as 'Cultural Capital' of Canada. You will see numerous attractive boulevards, café culture, flourishing creative industries, many arts venues, live performances and functions and a lively nightlife all in this one city.
---
Study and Living Cost in Montreal
Cost of living in Montreal is ranked 253rd out of 513 cities in the world. This is really great considering the amazing student city it is. Numbeo.com estimated a single person monthly costs to be 78 thousand PKR excluding rent inn this city. Fees for international students at top ranked universities cost approximately US$12,200.
X
FREE STUDY ABROAD

Free study abroad expert advice