A study abroad destination is the country where students from all around the world go to acquire education. A country must have a proper education system including some large universities for higher education that offer study programs in all fields. There are hundreds of countries and states and in the world but not all are study abroad destinations because they don't have what it takes to provide quality education to foreigner students.
Most of the students, especially form Pakistan, when think of studying abroad only destinations that come into their mind are United States, United Kingdom, Australia, Germany and Canada. As good as countries may be for higher education, they are not it. There are actually 50 countries referred to as study abroad destinations that are even ranked by international organizations like QS and Times Higher Education.
Purpose of this article is to aware students of all the possible destination for them to study abroad. Every year, QS Ranking publishes list of best study abroad destinations to study in the next year for foreigner students. Based on their results, I have discussed all these countries in order with their ranks by QS ranking in this article.
· SEE ALSO: Top 100 Universities to Study in 2018
---
50 - Islamic Republic of Pakistan
Though not many foreigner students are seen in Pakistan, it is still one of the study abroad destinations. There are some great universities in Pakistan that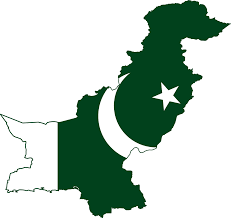 provide quality education. It is the corrupt government sector that has destroyed Pakistani educations system. Still, if you have ever studied in a large university, you must have seen some foreigner students there though not English or European.
· HERE SEE: Here See Rank of Pakistan's Top Universities
Pakistani higher education system is ranked 50th best out of 50 study destinations for international students by QS Ranking. Pakistan doesn't have a very good image globally that's why many foreigners are afraid of going there for education. However, Pakistan is not what international media shows it. It is actually a peaceful country with friendly people that is facing false international controversies. I have discussed Why Pakistani Higher Education System Declared Worst in the World in an article, you can read by clicking the orange link. Currently the top ranked institute of Pakistan is National University of Sciences and Technology (NUST) holding position between the range of 501 - 550.
---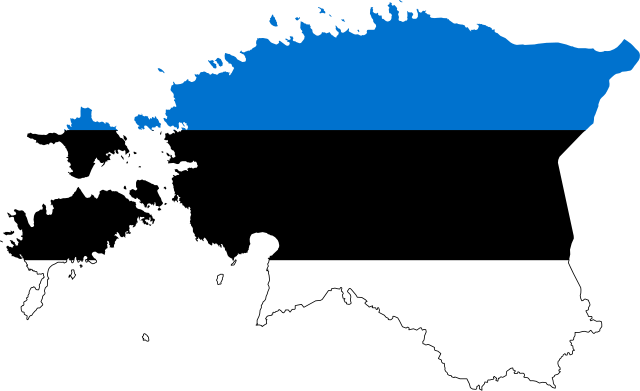 49 - Estonia
Estonia is one of the safest countries on planet and among the first few to start electronic everything. There are currently 15 government universities in this country. Its top university is Universities in Estonia. It is one of oldest institutes of northern Europe. Their education system may not be very much regarded globally but their universities also provide good education in a vast number of programs.
---
48 - United Arab Emirates
United Arab Emirates is globally famous for its wealth and job opportunities. In addition to opportunities for workers, UAE also offers quality higher education with some of best universities of Arab. It is ranked 4th best country of Arab to study abroad. Top university of UAE is Khalifa University, ranked in QS Ranking of Arabian universities. It is globally ranked between 401 – 410. There are many American universities' sub campus available here.
· SEE ALSO: Top 10 Universities in Arab Region
---
47 - Egypt
Egypt is also among top Arab study abroad destinations. Egypt has the largest overall education system in the Middle East and North Africa. Egypt currently has 20 public universities with more than two million students and 23 private universities educating more than 60,000 students. American University in Cairo is the top ranked of Egypt and ranks 5th best of Arab Region. Egypt is ranked 45th best study abroad destination by QS.
---
46 - Philippines
Mix of many religions, cultures and languages in one country called Philippines is a very famous tourist spot because of its unique beauty, coast line and beaches. However, it also offers a wide range of study programs to foreigner students. They also have some very good universities competing on global level. In recent years, number of international students in Philippines has escalated rapidly.
Philippines is ranked 46th best study abroad destination by QS. Its top institute is University of the Philippines ranked 374th globally. Second top institute of Philippines is Ateneo de Manila University that is ranked between 501 – 550.
---
45 - Ukraine
Ranked 45th best country to study abroad, Ukraine is country not many students know about. It is home to over 800 institutes of higher education. It is a stable economy and many big cities making it a complete place to study abroad. Its top university is V. N. Karazin Kharkiv National University ranked joint 382nd globally. There are also many other top ranked universities found in this country.
---
44 - Lebanon
Lebanon is the second best study destination you could choose form Arab region. It is ranked 44th best study abroad destination globally. Lebanon has 41 nationally accredited universities and all of them are private. Top university of Lebanon American University of Beirut (AUB) is ranked second best in the Arab region and 268th globally.
---
43 - Poland
Located in Central Europe, Republic of Poland is a great place to study abroad. It's official language is Polish, however, English is widely spoken. There are over 500 universities in Poland. It's most top ranked institute in University of Warsaw, located in Poland's capital city Warsaw. University of Warsaw has currently about 52,000 students enrolled in its 19 departments and ranks 366 in the world QS ranking.
Study cost here is also very low, speaking rough figures, it cost from 2 lac to 2.5 lac PKR per year to study a Bachelor or Master's program in a public university. Here is complete guide for you to Study in Poland.
---
42 - Indonesia
Indonesia is a beautiful Asian country and also one of study abroad destinations. Over 6,000 international students are currently studying in 3000 universities of Indonesia. Indonesia is ranked 42nd best study abroad destination by QS Ranking. Its top university is ranked joints 325th named Universitas Indonesia. There are also many other globally ranked institutes found here.
---
41 - Greece
Greece is an exotic beautiful country also offering the services as study abroad destination. It is said to be the birthplace of modern education and civilization. Greece is ranked 41st best country to study abroad. Its top institute for higher education is National Technical University of Athens ranked 395th globally for the year 2016 – 2017 by QS Ranking. Second top university of Greece, Aristotle University of Thessaloniki, is also ranked under top 500. Tuition fee in Greece institutes cost about 1.8 lac PKR per year.
---
40 - Kazakhstan
Kazakhstan is also one of the emerging study abroad destination with a population comprising 131 ethnicities. There are over 150 universities in Kazakhstan. Its top university, Al-Farabi Kazakh National University, is ranked 236th globally. Kazakhstan is currently 40th as study abroad destination but it is rising rapidly and will soon be counted among the best countries for education.
---
39 - Turkey
Turkey is one of the rich cultural and historic countries. It is located between Europe and Asia which makes it more attractive for the students who like in tourism. Turkey is ranked 39th best study abroad destination. There are currently over 48,000 foreigner students in Turkey. There are about 200 public universities here. Here read complete Guide to Study in Turkey.
---
38 - Czech Republic
There are over 39,000 foreigner students from all the around the world enrolled in the higher education institutes of Czech Republic.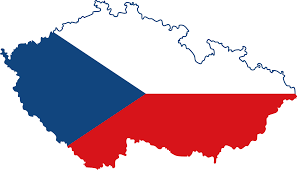 It has a very cheerful culture making an attractive environment for international students. It is ranked 38th best country to study abroad. Its top university is Charles University, ranked joint 314th.
---
37 - Thailand
Thailand is famous as the Land of Smiles. Universities and colleges in Thailand are globally recognized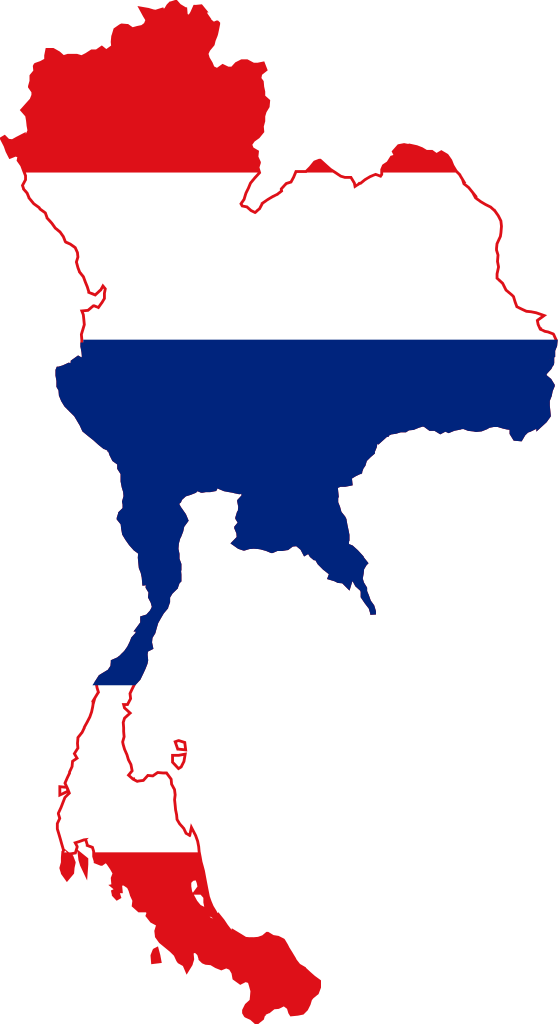 and their degrees are accepted and respected all around the world. Thai educational institutes are among the least expensive colleges. Its top institute for higher education, Chulalongkorn University, is ranked 252nd globally. Thailand itself currently holds 37th position as study abroad destination.
· SEE ALSO: How to Get Thailand Student Visa for Pakistani Students
---
36 - Saudi Arabia
Saudi Arabia is best country in Arab region for higher education. Its top university is King Fahd University of Petroleum & Minerals,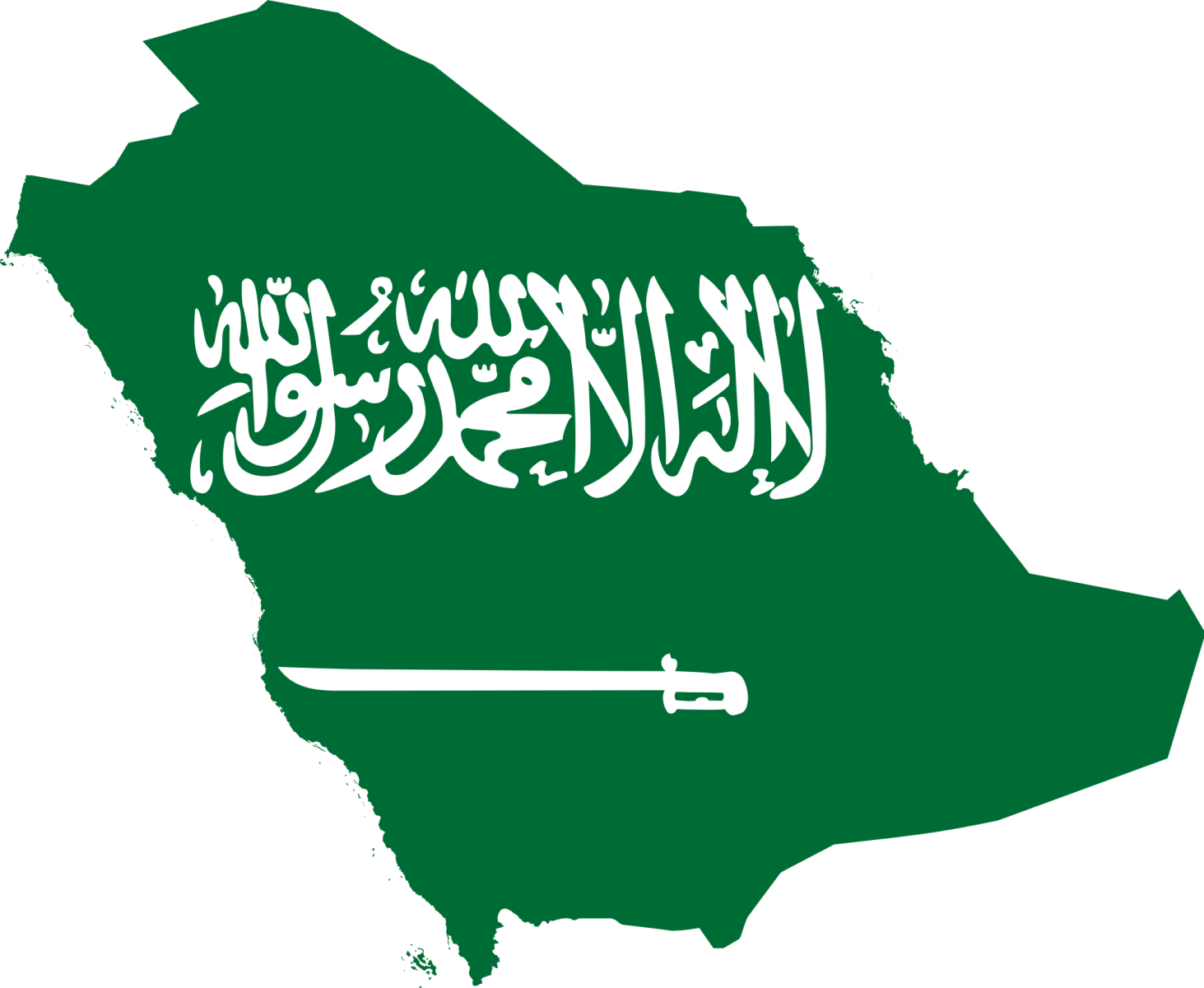 ranked 189th in the QS World Ranking and it is also the top ranked university of whole Arab region. However, Saudi Arab itself is ranked 36th globally for international students. Ever Considered Studying Abroad in Saudi Arabia? You will After Reading These Facts (click the blue link to see).
---
35 - Portugal
Portugal is also a nice study abroad destination though not very famous. It ranks even better than Saudi Arabia securing 35th position. University of Porto is the top university of Portugal ranked 323rd globally.
---
34 - Colombia
Colombia is famous for its mountain ranges, beaches and forests. Moreover, it is now rising as study abroad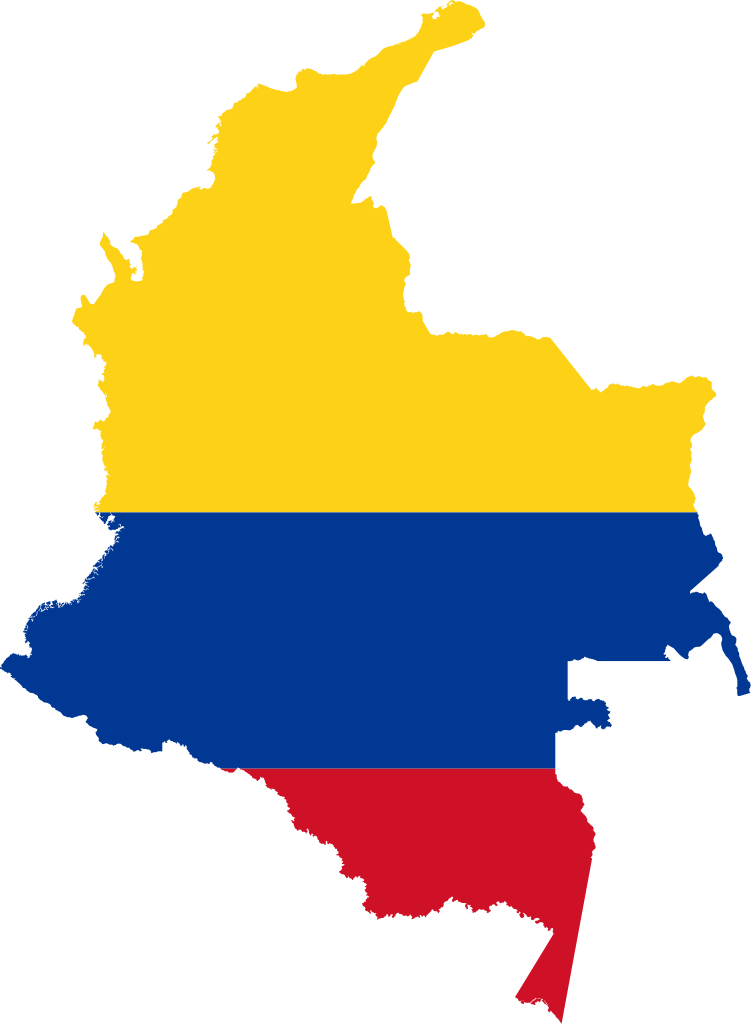 destination attracting hundreds of students from all around the world. It is ranked 34th best country to study abroad in 2016 – 2017. Universidad Nacional de Colombia is the best ranked institute of Colombia securing 269th place globally.
---
33 - Mexico
Mexico also offers great higher education this is why it is ranked 33rd best country to study abroad by QS Ranking.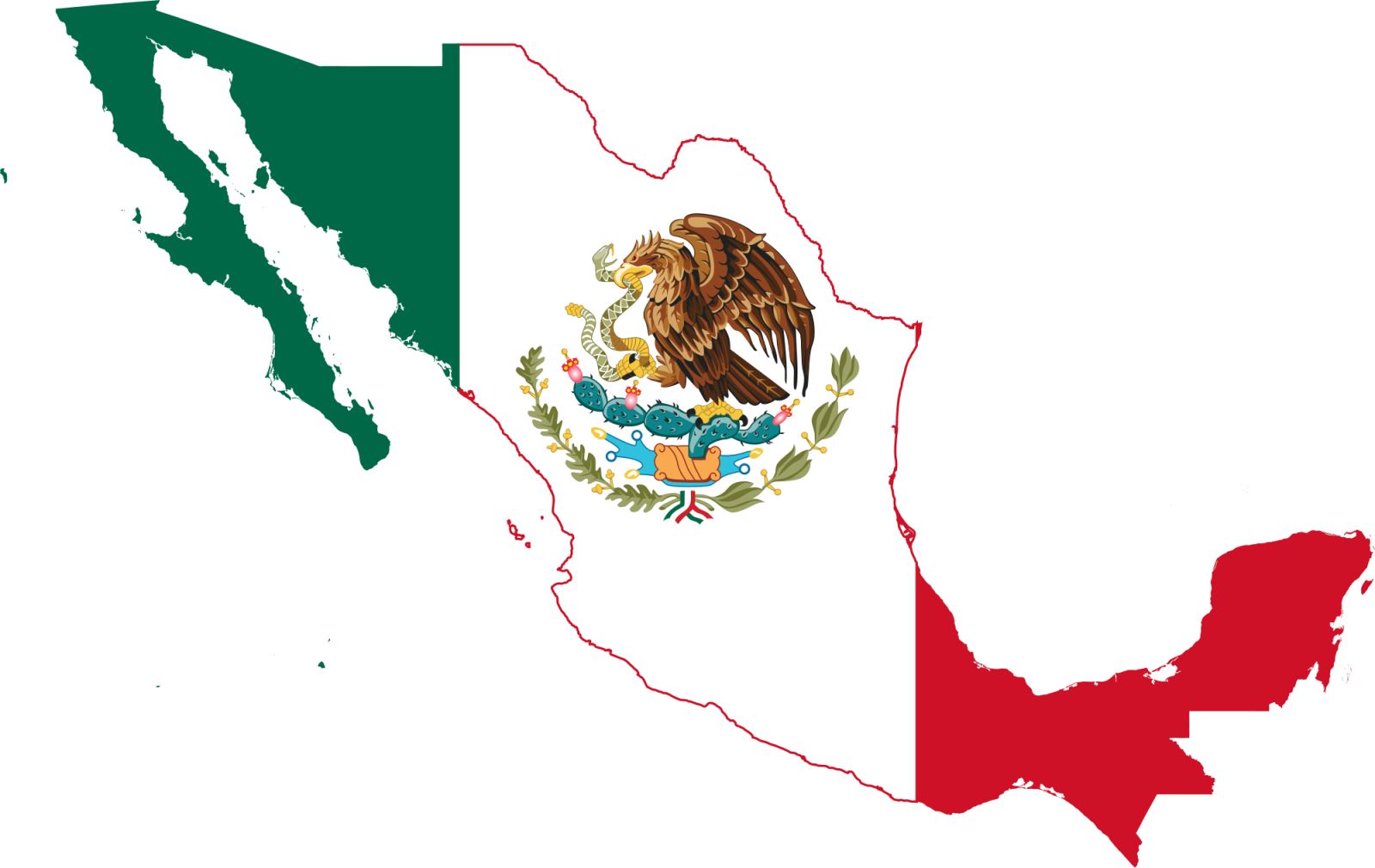 Mexico's top ranked institution is the Universidad Nacional Autónoma de México (UNAM) which was ranked 128th in the world rankings. There are also many other globally ranked universities found in this country.
---
32 - Norway
Norway is an amazing with a very standard of life style. It is among the most beautiful and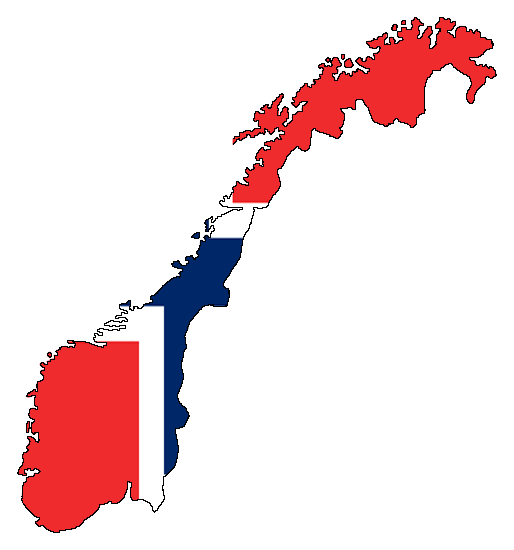 peaceful countries of the world. Norway is also very famous as study abroad destination. Every year thousands of students go there for higher education. It is ranked 32nd best country to study abroad in 2016 – 2017. Its top educational institute is University of Oslo, ranked joint 142nd in the world.
---
31 - Chile
Here is a country that many people don't even know how to pronounce so can they know if it is also an

option as destination to study abroad. It is ranked 31st best study abroad destination so it is definitely something. Its top university, Pontificia Universidad Católica de Chile, is ranked 147th best university of the world by QS Ranking.
---
30 - South Africa
South Africa is not all poor and hunger as you see on media. It is a proper country with many quality education institutes.
Top university of South Africa is University of Cape Town, at joint position of 191st globally while the country itself is 30th best study abroad destination.
---
29 - Austria
Austria is a small country still hosts a lot of foreigner students and provides quality education. It is ranked 29th best study abroad destination of 2016 – 2017, its proof and reasons can be seen in its universities. University of Vienna is the top ranked educational institute of Austria with a global rank of 154. Its second best institute Vienna University of Technology is in joint 182nd place.
---
28 - Israel
Though not very much liked by the most of the world, Israel still has a great higher education system and hosts a lot foreigner students every year. You can tell their education system is great by the success Jews has achieved around the world particularly in the field of business. It is ranked 28th best study abroad destination with its top university, Hebrew University of Jerusalem, at global rank of 148.
---
27 - Malaysia
Not so much spoken about yet one of the most attractive study abroad destination, Malaysia, is a delightful country to study abroad. Of all the institutes in this, Malaysian government has authorized only 200 of them to enroll foreigner students. This way it is easy to balance good international standards and quality of education. Its top university, Universiti Malaya (UM), is ranked 114th in world ranking. Malaysia is ranked 27th best country to study abroad by in 2016 – 2017 by QS Ranking. Want to Study Abroad in Malaysia? See How to Get Malaysian Student Visa
---
26 - Russia
In Russia, you get education that fulfills all requirement of quality teaching and learning. In the 85 regions of Russia, there are 896 universities.They offer over 657 courses in 205 fields for all programs. This year QS Ranked Lomonosov Moscow State University, top ranked institute of Russia, 96th best university to study in 2018. Read more details on Why Consider Russia As Your Study Abroad Destination.
---
25 - Ireland
Ireland has languages of its own and unique cultural style. Three languages used in Ireland are: English, Irish, and Ulster Scots. Ireland is currently ranked 25th best higher education system in world by QS HESS ranking. All of Ireland's universities are ranked in the top 5% globally. Top ranked university of Ireland is University College Dublin that is ranked 176th of 2017 by QS ranking. Second top ranked Irish university is National University of Ireland that is ranked 249th in same QS ranking. You should also see How Ireland Provides a Unique Educational Environment.
---
24 - India
India is one of QS ranked study abroad destinations. It is one of the biggest and most populous countries in the world. India has acquired great respect from the world in the field of education. There are thousands of universities in India of all sizes and reputation. In the latest Higher Education System Strength ranking of QS, India is ranked 24th best in the whole world. You can get a two year degree easily in about 6 to 10 lac. Indian Institute of Science (IISc) Bangalore at 190th global position is best ranked in India. Here see my article How is India as Study Abroad Destination for Pakistani Students.
---
23 - Denmark
University of Copenhagen in Denmark is the best ranked university in the whole Scandinavian region and at joint 68th in the QS World University Rankings. Denmark is also ranked 23rd best study abroad destination.
---
22 - Brazil
There are more than 2,300 higher education institutions in Brazil. 22 of its universities are ranked globally by QS Ranking. Universidade de São Paulo (USP) is the best institute of Brazil at 120th global position. Brazil is 22nd best country to study abroad.
---
21 - Singapore
There are many great higher educational institutes in Singapore. Among those institutes, Nanyang Technological University is ranked 11th best university of the world to study in 2018 by QS Ranking. Moreover, National University of Singapore is ranked 15th of the world. More than 75% of the population in Singapore can speak English fluently. Read more about Nanyang Technological University.
---
20 - Hong Kong
There are total 20 universities in Hong Kong that can award degrees. 8 of the universities in Hong Kong are public and in all of them, English is primary language for teaching most of the courses. Best institute of Hong Kong, University of Hong Kong is ranked 26th best university of the world by QS. Hong Kong is also 20th best destination to study abroad. See Best 5 Universities of Hong Kong that Made in Top 100 of the World.
---
19 - Finland
Finland offers free education for all students who study here even for foreigner students. Finland is home to some world's best universities which provide the education in such innovative approach that is rare to find. University of Helsinki is the highest ranked institute of Finland at the global position of 91. Here see Best Benefits of Studying Abroad in Finland.
---
18 - Argentina
Every years over 90,000 international students come to Argentina to acquire higher education because of its popularity. Argentina also has a wide range of institutes for higher education . Among all these, Universidad de Buenos Airesis the highest ranked at 85th position.
---
17 - Taiwan
Taiwan is a country that most never knew is also a study abroad destination. In 100 best universities of Asia, Taiwan also has one institute. National Taiwan University is ranked joint 76th in QS World Ranking. Here is What Makes Taiwan a Great Study Abroad Destination.
---
16 - New Zealand
The New Zealand Qualification frame works also known as NZQF was formed in July 2010. University of Auckland is New Zealand's top ranked university with the rank joint 82nd in the world. New Zealand is ranked 16th best study abroad destination. Studying in New Zealand is Better Option Than You Think! Here See How.
---
15 - Belgium
Ranked 15th best study abroad destination, Belgium hosts thousands of foreigner students every year. There are a lot of great universities here with a very good educational management. The most top ranked Belgian university is KU Leuven that ranks joint 71st.
---
14 - Sweden
Sweden is not only 14th best study abroad destination but also one of the best places to live. It is a beautiful country and an important tourist spot. Studying here gives you the perk of enjoying its landscapes and attractions as much as you want. Of all top universities in Sweden, Lund University is most top ranked with the position of joint 78th globally. Here see Interview of International Students about their Life in Sweden.
---
13 - Italy
Italy is a beautiful cultural country with its own unique style and civilization. It is among most favorite study abroad destinations because of its lifestyle. It is ranked 13th best study abroad destination. Politecnico di Milano, top university of Italy is ranked 170th in the world. Here see How is Italy as Study Abroad Destination.
---
12 - Switzerland
Higher education system of Switzerland is ranked world's 12th best in higher education system strength ranking of QS. 4 Swiss institutes made in Top 100 universities of the world in the latest ranking of QS for best universities. Swiss Federal Institute of Technology is ranked 10th best university of the world by QS. It is ranked the best higher educational institute of its country. Switzerland's Higher Education System is Now Stunning the World! Learn How to Study in Switzerland.
---
11 - Spain
Spain is yet another beautiful country for not only tourism but also best to study abroad. It is ranked 11th best place to study abroad. Their main language is Spanish but they offer English-Taught programs for foreigner students. University Barcelona in Spain is ranked 156th best institute of the world and best of its country.
---
10 - Japan
Japan has over 700 universities, with 10 ranked within the top two hundred international. Japan has the very best range of Nobel prize winners of any Asian nation, and the second one maximum of any united states on account that 2000. Ranked world's 28th best educational institute, University of Tokyo is the most shining star of Japan. Here see Top 5 Universities of Japan.
---
9 - South Korea
South Korea is country of technology, tourism and education. In Higher Education System Strength Ranking 2017 by QS, South Korea was ranked 9th best country for higher education. It is also 7th easiest country for student visa. Seoul National University is ranked joint 36th of world and best of South Korea.
---
8 - China
China is home to world's top ranked universities in world. In the ranking of Top 100 universities, 6 institutes were from China. China's top educational institute Tsinghua University is ranked 25th in world. You should also see Benefits of Studying Abroad in China.
---
7 - Netherlands
Netherlands is not very much known in Asia but it is among top 10 study abroad destinations. It hosts hundreds of international students every year. Its top ranked institute Delft University of Technology is currently ranked 54th best of the world.
---
6 - France
France is not all about romance but they also pay good heed to their education system. French universities and higher education system is admired all around the world. This is why it is ranked 6th best study abroad destination. Its top university is Ecole Normale Supérieure that is ranked 43rd best of world by QS.
---
5 - Canada
Canada is one of the most famous study abroad destination and home to thousands of international students. Canada has many top universities that provide quality education. Moreover, professional opportunities are also found plenty in Canada. Currently its top ranked institute is University of Toronto with the 31st world rank.
---
4 - Australia
Australia is home to many of world's top universities and their education and degrees are recognized worldwide. There are more than 1100 well known institutes in Australia that offer more than 22000 courses. 1 out every 4 in Australia is born overseas. See also Advantages of Studying Abroad in Australia.
---
3 - Germany
Germany is best place for higher education among Non-English countries. It is currently the fifth most popular study abroad destination with the third biggest population of international students. Germany is ranked 3rd best study abroad destination to study in 2016 – 2017. Do you know how Germany Attracted Fifth Biggest Population of International Students.
---
2 - United Kingdom
United Kingdom has been on top of world in higher education for centuries. 19% of total population of students in UK is international. There are over 105,000 courses taught in 700 universities of United Kingdom. It is currently second best country to study abroad. Here see Benefits and Advantages of Studying Abroad in United Kingdom.
---
1 - United States of America
Unites States of America has always been the top study abroad destination rivaling with United Kingdom. It is currently ranked the best country for international students. Even the top 3 universities of world are all in United States. You should also know the Myths and Facts about Studying Abroad in USA.
---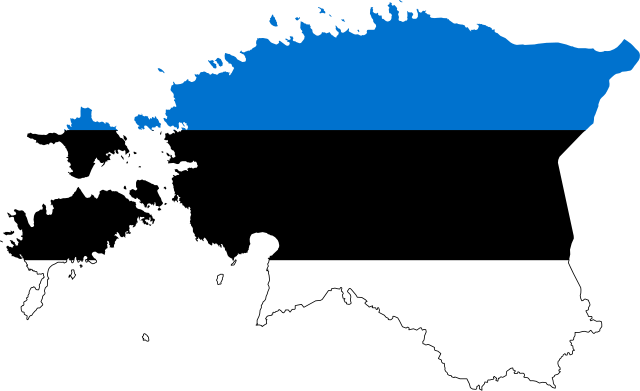 X
FREE STUDY ABROAD

Free study abroad expert advice