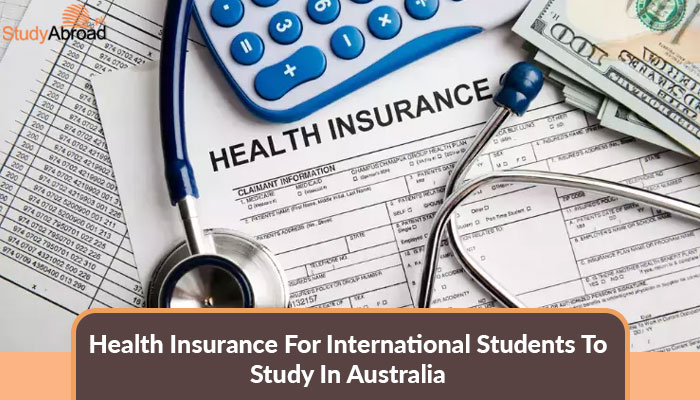 Australia is considered one of the highly desired destinations to pursue higher education. It is an exciting and amazing opportunity for students to pursue a career that leads to a fruitful future. However, to study abroad in Australia, international students must provide certain documents to proceed with their application.
Apart from all the educational documents, international students are required to have overseas student health coverage. In this article, we would like to inform our readers of everything they need to know regarding Overseas Student Health Cover.
Why Do International Students Require An OSHC?
Australia provides a national health insurance program that helps its people access health care and cover certain health care costs. However, international students cannot access Australia's national health insurance, so they must have overseas student health coverage.It facilitates international students with their health care in Australia.
Who Requires OSHC?
International students applying for higher education in Australia require overseas student health coverage and it is mandatory as it provides financial support for medical care. Moreover, family members of international students and children under the age of 18 also require Overseas Student Health Cover.
How Much Does An OSHC Costs?
There are different types of Overseas Student Health Cover and the costs vary depending upon the type of OSHC you avail. Some of the OSHC costs depending upon the types are mentioned in the table below.
| | | |
| --- | --- | --- |
| Health Cover | Minimum Duration | Cost |
| Single Cover | 12 months | Rs. 135,329/- |
| Couples Cover | 12 months | Rs. 736,102/- |
| Family Cover | 12 months | Rs. 1,189,088/- |
You can get your overseas student Health Cover online through the assistance of your education institution. Moreover, you can also get it from one of the OSHC provider's website.
OSHC Providers For Australian Health Insurance
Following are the health funds provider approved by the Australian Government Department of Health to provide overseas student health cover.
Medibank Private

BUPA Australia

ahm OSHC

Allianz Care Australia (People care)

CBHS International Health

NIB OSHC
What Does OSHC Cover?
Overseas Student Health Cover includes most of your medical care which includes the following.
Doctor visits

Hospital treatments

Some of the pharmaceuticals facilities

Ambulance coverage

Several prosthetic devices (X-rays and

Private hospitals
However, OSHC doesn't cover all the medical and health care facilities. The health care facilities not included in overseas student health cover are mentioned below.
Dental treatments

Physiotherapy

Optical treatments
Does OSHC Cover All Medical Expenses?
No, overseas student health cover do not cover all medical and health care expenses. However, it do include most of the medical expanses but not all. Candidates are advised to ensure the benefits from their providers for their overseas student health cover.
What Is Extra OSHC?
If you look forward to availing extra OSHC which also includes dental, physiotherapy, and more treatments you are required to ask your OSHC provider and they would let you know off the details with costs.
How To Get Treatment In Australia?
The best course of action is to see a physician or attend the emergency room of a government hospital. Several academic institutes have a doctor on the premises or close by. To guarantee that students can obtain care with little or no fee at all, OSHC doctors frequently establish direct billing connections with medical clinics. If you need more treatment, the doctor will recommend a hospital or specialist to you.
A public or private hospital is an option, but before traveling to a private hospital, you should check with your OSHC provider to see if your treatment will be covered there. To confirm your coverage in a non-emergency case or for an elective operation, you should also get in touch with your OSHC provider prior to visiting a public hospital.
How To Pay For Medical Expenses Through OSHC?
There are two ways a student can pay for their medical expenses. You can pay your medical bill right away and get a refund or the other way is that you can directly send your medical bills to your overseas student health cover. However, you are informed that hospital bills are directly sent to OSHC providers.
Duration Of OSHC
You must get your overseas student health cover for an exact duration of your student visa. If you look forward to extend your student visa you must extend your OSHC duration.
Can We Transfer To A Different OSHC Provider?
Yes, you can transfer overseas student health cover provider. However, some OSHC providers might require a refund.
Contact us: You can visit for further information regarding overseas student health cover.
X
FREE STUDY ABROAD

Free study abroad expert advice