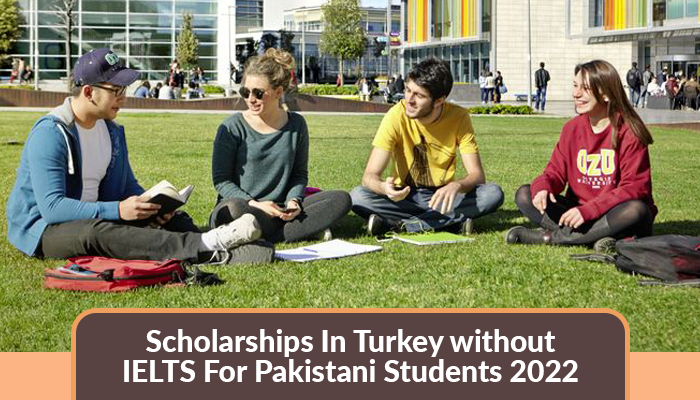 Turkey is more familiar country because of its geographical position as it is also part of Asia and Europe. Historically it remains as barrier and also a bridge between two continents. In terms of lifestyle, culture and beauty Turkey comes amongst destined places. It also provide a huge study platform for foreigners including Pakistan.
Scholarships Awarded By Turkish Educational Institutes
A number of scholarships are announced and awarded to international students each year with or without IELTS in Turkish top ranked universities. Fully funded scholarships are not only offered by Turkish government but also individually by Turkish universities.
Standards Of Education In Turkey
One important thing which makes the Turkey most desirable country for study is its standards of education. Schooling rate of Turkish educational institutes is 94.2%. Other is availability of all necessary educational equipment's with modern technology. It doesn't matter that at which university, student get enrolled though the campus experience will remain mesmerizing.
English Language Requirement
Many universities of Turkey require IELTS (proof of English proficiency) to award scholarship. Turkish universities have number of courses taught in English. In 204 universities almost 6000 courses are taught to domestic and international students. Some universities in Turkey doesn't require IELTS. So students who doesn't pass their IELTS must avail this golden opportunity to fulfil dream of study in Turkey on scholarship.
Universities Offering Study In Turkey Without IELTS
Here is the list of all Turkish universities that offered the scholarship for international students without IELTS
University Of Anadolu
Istanbul University
University Of Cankaya
University Of Ege
Ozyegin University
Bilkent University
Middle East Technical University
Scholarships Awarded By Turkey
A number of scholarships are awarded each year including Sabanci University scholarship, Turkey Burslari Scholarship and KOC scholarship.
How To Study Without IELTS In Turkey
Applicant must have English proficiency certificate issued by previously passed degree university to prove that the applicant have English medium education.
X
FREE STUDY ABROAD

Free study abroad expert advice