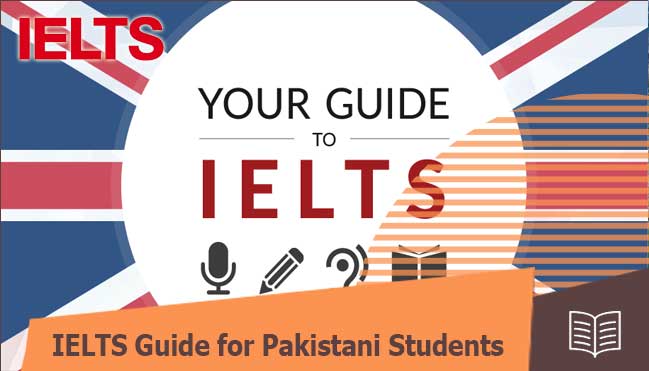 A large number of students apply for scholarships and prefer to study abroad in American, British, Australian, European as well as other overseas universities in the UAE and other Asian countries. Since the first language of Pakistan is not English and therefore, to get admission in these countries, Pakistani students need to give English proficiency tests like GRE, TOEFL, SAT, IELTS, etc. IELTS or International English Language Testing System is an internationally recognized test conducted 4 times a month throughout the year. Every year, around 1 million students worldwide take this test. You can have a look at the upcoming IELTS test dates through this link: IELTS Test Dates:
From 1989, IELTS was recognized as an authentic and client-oriented test which enables its candidates to communicate well in English. After forty years of research, in partnership with IELTS Australia and Cambridge ESOL, the British Council developed IELTS. It has four modules, listening, reading, writing and speaking that helps students overcome the language constraints in whatever country they opt to study.
IELTS is a widely taken test for English and measures your English efficiency in listening, speaking and writing. A certificate is presented after completion of the IELTS test. There are two types of IELTS and one must know the difference in order to prepare for the right one.
IELTS Academic
Academic IELTS is proposed for acquiring higher education in overseas colleges/universities or professional registration in an English speaking atmosphere.
IELTS General Training
Students or professionals going for secondary education, training programs or work experiences, IELTS General Training is required. This test emphasizes on basic skills to do your best socially as well at the workplace.
In Pakistan, the British Council and Australian Education Organization are responsible for conducting the IELTS test. Although, the two systems are different but test format is the same and hold equal authentication. Below is the brief information is given about the two test systems:
British Council
Throughout Pakistan, The British Council offers eight locations for IELTS tests in Islamabad, Karachi, Lahore, Multan, Faisalabad, Peshawar, Gujrat, and Hyderabad. British Council conducts two tests each month in Islamabad, Karachi and Lahore, and one test every month in Multan, Faisalabad, Peshawar, Gujrat, and Hyderabad.
Australian Education Organization
AEO test dates are available throughout the year at its 5 different test locations in Islamabad, Lahore, Karachi, Jhelum, and Multan. AEO notifies all details (test venue, time and speaking test date) through SMS and test results are posted online on the 13th day after the test.
How to Register?
It doesn't matter at all through which organization you give your test because both are same. You can either register online or download registration form and submit at your nearest test center. You can have detailed information and steps to apply for IELTS . Here is a link to all the test locations throughout Pakistan
How to Prepare?
Preparing for IELTS is the most important part and one must acquire their required band to get enrolled in their desired institute. There are online books and also hard copies available as best guides to help students appear for their test. This link will help you get an idea about IELTS preparation. CIMS and KIPS College Lahore are one of the main institutes that provides coaching classes for IELTS.
X
FREE STUDY ABROAD

Free study abroad expert advice