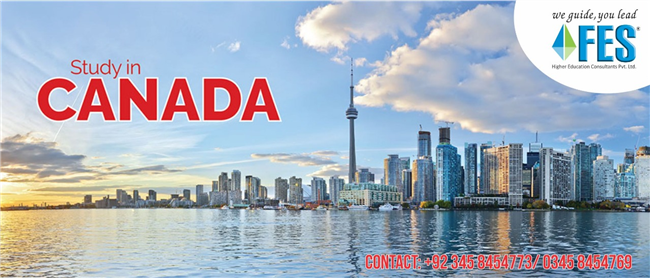 Why Study Canada.
Canada is a worlds most famous country which is in highest demand for both work and study for international students.
When one thinks to go abroad for study, the first country which stucks in mind is Canada. Every year around 30 to 35 thousand people move to Canada either for work or study.
There are so many reasons to choose Canada as the best country for study :-
1. A QUALITY EDUCATION - A Canadian degree is widely recognized as equal to one from the United States, Australia, or the United Kingdom, and Canadian universities consistently do well in international rankings. In fact, in one study in 2016, three Canadian Universities were ranked in the top 50 universities in the world.
There's a wide array of Canadian institutions to choose from, but whether you attend a university, college, or vocational school, there's no doubt that a Canadian education is world-class.
2. AFFORDABLE - Canadian international students have to pay higher tuition fees than domestic students. The average annual tuition for an international student's Canadian undergraduate degree is $16,746 USD which is less than to US or UK.
International students also need to find housing and finance for their daily living expenses.The cost of living in Canada is affordable compared to most other top destinations for international students. It is an average of $14,000 USD per year.
3. WORK WHILE YOU STUDY - Luckily, international students in Canada are eligible to work up to 20 hours per week during school terms and full-time (30 hours/week) during scheduled breaks like summer vacation. Most students don't need a work permit to work while they study, whether their job is on campus or off campus. Your study permit will indicate whether you're allowed to work off campus.
4. Safety - Another big reason why students choose to come to Canada is personal safety. Studying abroad can be scary, especially if you're leaving your friends and family behind. The Institute for Economics and Peace ranked Canada as the 8th most peacefull country in the world.
5. IMMIGRATION OPTIONS - Canada has a lot of programs designed to encourage international students to transition to permanent residence after their studies. Options are like Post- Graduation Work Permit, lets graduate stay and work on an open work permit after graduation and give them an oppertunity to get some Canadian work experience. In 2015, 51 percent of international students planned to apply for Canadian Universties.
Safe Country

Multicultural Environment

Scholarships

High Employment Rate

Excellent Health Care

Canada's Education System

Internationally Recognized Degrees

Possibility To Work In Canada After Graduation

Wordly Renowed Universities

Student Friendly
For more details please visit our website www.fespak.com
Consultant Info
X
FREE STUDY ABROAD

Free study abroad expert advice