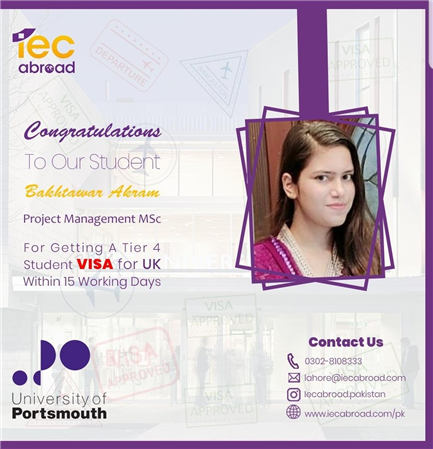 Yet again Another Affiliated Student successfully got Tier 4 Visa for desired university.
There is an expansive scope of study options for undergraduate and postgraduate studies from around the globe. IEC Abroad will back you up in application and student visa assistance for your desired university.
Get connected with our expert consultants NOW.
https://www.iecabroad.com/in/our-services/visa-assistance/
Consultant Info
X
FREE STUDY ABROAD

Free study abroad expert advice