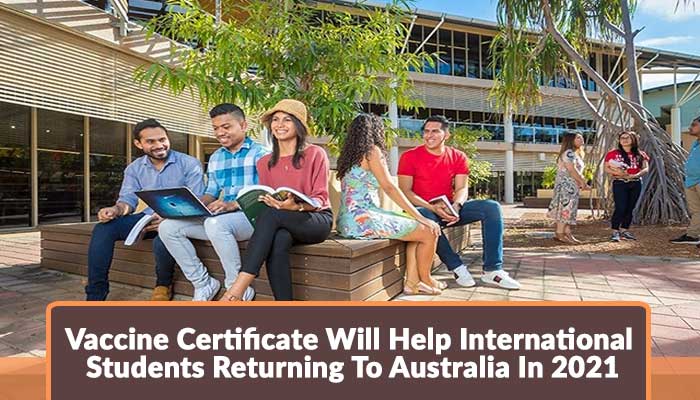 The arrival of international students has greatly reduced at the beginning of 2021. The federal education minister and state premier both have warned that it is unlikely that international students will be allowed to return to Australia in 2021. Victorian Premier, Daniel Andrews, said that the fate of almost 10 thousand international students is still unclear.
Through a national cabinet meeting, held on January 8th, 2021, of the leaders of state and territory has shown that international arrival is reduced to half in 2021. It had also seen that despite planning there is no chance for international students to start their 1st semester in February.
Role Of International Students In Australia
The estimate shows that almost 165,000 international students remain locked out of Australia. Out of them, 57,000 are registered as students in Victoria. The contribution of international students to the state economy is calculated around $13.7 billion, however, they support 79,000 jobs annually throughout the country.
Planning To Continue Study In Australia
The government of Australia is trying to facilitate international students. Recently, Australia introduces a Covid-19 pandemic visa to allow international students to extend their stay in Australia. However, the government of Australia also said that they want to bring back international students to Australia and for this purpose, they are paying their best.
Victorian premier Daniel Andrews said the state was working closely in collaboration with the federal government to bring international students back to Victoria, which was a renewed hope for international students. Reports have also shown that on February 5th premier would take a plan to the national cabinet. The plan will be in favor to increase the number of international arrivals. Moreover, a separate entry quota for international students will also be created.
The federal education minister, Alan Tudge, explained that the government remains committed to the safety of Australia or Australians. However, he has also put responsibilities on individual states and territory for international students' return strategies. He said that a big difference will come to see because of the availability of the effective vaccine because the availability of vaccine will increase the number of international arrivals. Tudge also proposed that the vaccination certificate will allow international students to arrive and start study in Australia without the quarantine period.
While talking to the Sydney-based radio station 2GB Prime Minister, Scott Morrison, said that quarantine is a responsibility of the state government. He further said that, in many cases, the chief medical officers in each state have suddenly become de-facto premiers.
A Petition Asking Travel Ban Exemption
A petition asking for travel ban exemption from the federal government is signed by more than 15,700 people. While reading the petition the student's comments were pointed out. Students said that their rights of attending schools are being deprived very badly. Moreover, it is leading our family to a horrible mental illness. Further, it is read from students' side that they cannot pay the savings of their parents for video lectures. Moreover, they also do not want to pay rent for the houses in which they are not living. Students further said that they are ready to obey any rules and regulations and even ready to pay the tuition fees and to quarantine themselves in the student's apartment.
Assess Your Plans For Study In Australia
Students who are still looking forward to starting their higher education career in Australia are informed that it is expected that with so many efforts from the governments' side the study reformation will come to see soon in Australia. So, you may still have the option to make the destinations of your dreams possible. For further inquiry regarding your study plans, you are recommended to submit an assessment form for study in Australia and get to know that how you can be eligible to start your application.
X
FREE STUDY ABROAD

Free study abroad expert advice