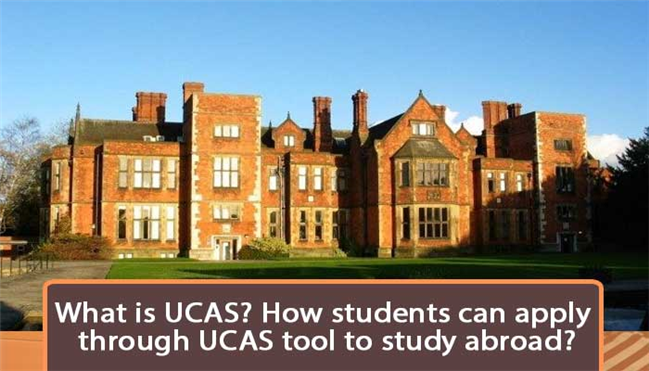 UCAS is a UK based service which stands for Universities and Colleges Admissions Service. This service was initiated by the UK government for international students who want to apply for an undergraduate program in UK. Almost every student has to apply through UCAS. UCAS basically acts as a middle man between students and the universities. It is a platform which helps out the students to choose the right institute and also helps out the universities in choosing the right students. The total UCAS procedure is online based, no paper work is required and that is the most convenient part about this service.
However, writing out the UCAS personal statement is quite a delicate and critical task. It just cannot be taken for granted and it needs to be very clear and specific. The personal statement consists of the 4000 word limit or 47 lines of the text which you cannot exceed. Therefore it is very important to write right and specific details in your UCAS statement. International students can take the advantage of this service and easily get admissions in UK's universities if they are focused and they follow the guidelines of UCAS statement completely. The guidelines of UCAS statement are very specific and focused. If you ignore the guidelines, you may lose your chance to get an admission. Following are the guidelines that need to be followed for writing a perfect UCAS personal statement:
Plan your Statement in advance:
They say practice makes a man perfect. Well, it is right. If you keep practicing, you end up writing the perfect statement for yourself. But you need to write it out prior submitting time, so that you easily revise and review your mistakes and short-comings.
Select Universities before writing:
It is very important to select out your universities before writing out the statement so that you can be more precise and factual about the details and academics of the universities that you are choosing. To select different universities, you can use the UK university search tool which will generate a list of universities according to your skills and abilities.
Identify the University needs:
It is very important to identify the needs of faculty and representatives of the university. The universities are very concern about their status and position which merely depends on the qualification of students and their results. Therefore they chose quite wisely and strictly. Hence it is beneficial to identify the needs of the universities so as to make up to them.
Show your enthusiasm and interest:
You need to show your genuine interest, sincerity and enthusiasm about the course that you select. Of course there is no need to be unrealistic and cheesy about showing your interest because this can lead to cancelation of your application.
Mention your skills and abilities:
It is very essential and beneficial for the students to identify their skills and abilities and match them with the details of their courses so that it complements even more to your choice and seems more convincing to the faculty of the university.
Other Important Points:
The other important guidelines include no copying, not lying about things, and not stating rambled and vague statements. These things need to be considered so as to make your personal statement attractive, interesting and precise for the readers.
All of the above mentioned guidelines are very important and essential for the students. These points need to be strictly followed and considered while writing your statement, so as to ensure perfection, precision and final selection of your personal statement.
X
FREE STUDY ABROAD

Free study abroad expert advice