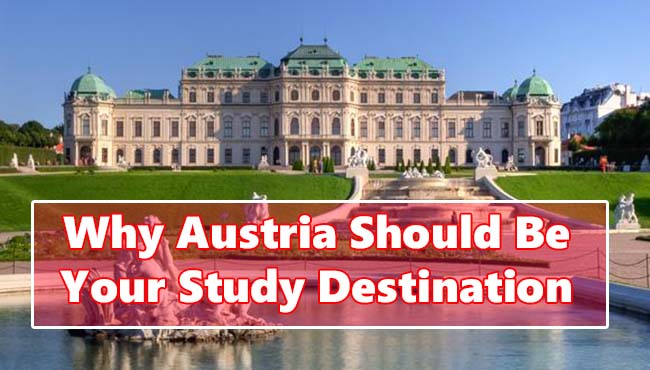 One of smallest countries of Europe, Austria, is situated in central region of Europe. This beautiful small country is surrounded by strong countries like Germany, the Czech Republic, Switzerland, Slovakia, Hungary, and Italy. Austria is very famous among students due to its full of fun life and quality higher education. The higher education system in Austria is very considered very strong worldwide.
---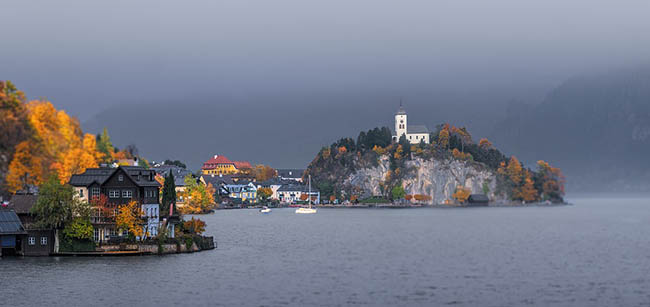 Study in Austria for Pakistani students is way too easy than other countries because lots of bachelor's and Master's degree programs are offered in English language which is of course understood by everyone as it is an international language. The higher educational institutions have good worldwide reputation for research based quality education.
---
Wide Range Study Programs
The Chief reason of Pakistani Students to peruse their Higher studies in Austria is the wide variety in Study Programs. Most of the study programs are research based which help the student to understand the subject deeply. The higher educational institutions offer all the study programs as any other country that are:
· Bachelor's Degree Program
· Master's Degree Program
· Doctoral (PhD) Programs
The fields of study in these programs include Law, Social Sciences, Computer sciences, Business, Statistics, Physics, Chemistry, Mathematics, Earth Sciences Engineering and many other fields.
---
QS Ranking of Austrian Universities
One of the major reason of Pakistani students to get enrolled in Austrian universities is the good number of Austrian universities which ranked among the world's best. Seven Austrian universities are featured in the QS World University Rankings. Four of these Austrian universities are ranked among the world's top 500. Following is a brief introduction of these universities.
University of Vienna
This is the highest-ranked Austrian university, at 154th position in the QS World University Rankings. The university is associated with 15 Nobel Prize winners, including 2004's recipient of the Literature Prize, Elfriede Jelinek.
Vienna University of Technology
Austria's second representative in the world ranking is Vienna University of Technology, at joint 182nd place. The university focuses on the fields of Engineering and Natural Sciences, and has around 30 thousand students enrolled with an impressively high percentage of international students.
Universität Innsbruck
Universität Innsbruck is ranked 286th in the world to study in 2018. It is one of the top 35 world ranked universities for a high number of international students.
University of Graz
Its actual name is Karl-Franzens-Universität Graz however it is more commonly known as University of Graz. It is ranked within the world's top 480 higher educational institutions.
Other best Austrian universities include Johannes Kepler University Linz, and Alpen-Adria-Universität Klagenfurt and Paris Lodron University of Salzburg.
Here See: Everything a Student Must Know About Mexico as Study Abroad Destination
---
Fees And Scholarships For Pakistani Students In Austria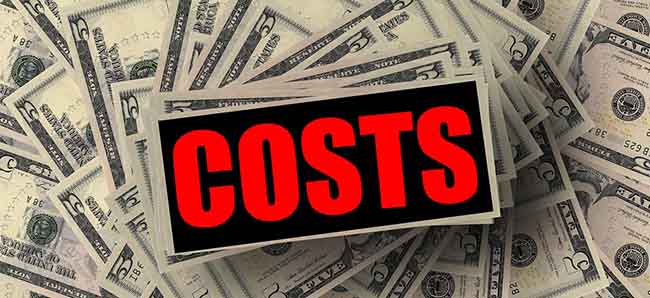 Tuition fees of Public Universities is approx. 1450 EUR/year which is reasonable while private Universities fees start from 1,000 EUR per year and can lead up to around 40,000 EUR/year. However, there are a lot of scholarships granted to Pakistani students every year in renowned Austrian Universities. Government of Austria believes in quality education. So, it offers scholarship especially to those brilliant students who cannot pay their study expenses due to non-sufficient funds. Annually thousands of scholarships are given on merit to students by higher educational institutions.
If you are intelligent student with good academic record you are advised to check your chance of scholarship for your desired course in Austria. Our registered study abroad consultants have links with many great universities and can help in getting scholarships. Here find our registered study abroad consultant in your city or submit the query box and our consultants will contact you for guidance free of cost.
---
Cost of living in Austria:
Living in Austria is economical than most other countries of Europe. Normally a student needs 950 Euros to 1000 Euros approximately. Estimated cost of accommodation is around 400 Euros per month. You need 250 Euros per month approx. for food in Austria. So, it is advised to keep 1000 Euros per month for a good living. Many students are living in 300-500 Euros per month by sharing their accommodation, food with their fellows and cutting their entertainment costs. They don't eat from hotels and cook at home. Cooking at home is 10 times cheaper than dine out in restaurants. Travelling in the city is cost-effective for students, student can get discount card for travelling though students have to spend on books and notes, and for entertainment also but that is much reasonable.
---
Health Insurance for Pakistani and International Students
It is compulsory for all international students to take health insurance after entering Austria. Students can take insurance from Austrian student union. This is the ultimate insurance of student health and belongings which is of course a good thing to consider. A student's monthly health insurance costs €24.42 per month.
See Also: Is Turkey Really a Safe Study Destination for International Students
---
Student Jobs In Austria For Pakistani Students

As Pakistan is a developing country so students face difficulty to meet their expenses. To incur this problem Pakistani students are allowed to work part time jobs with their studies. Student jobs are available in student cities of Austria.
If you are lucky enough to find a job related to your study then it is a bonus point in your degree because it is counted as professional experience. You are allowed to work 10 hours per week during their first semester. After completing first semester successfully, you can work for up to 20 hours a week.
---
Conclusion - Study in Austria For Pakistani Students
Austria is a very fine place for students who like a peaceful study environment. Dues are relatively low than most other universities of Europe. Residence is also not very expensive. Teaching style in universities is very friendly. Government of Austria gives lot of importance to education. Work is allowed during studies, so you can support yourself during study. Austrians are very friendly with foreigners. You can enjoy your stay in Austria. Austria helps understand features of other European countries due to its location. Pakistani students are granted the 6-month visa extension after studies to find a job. If you are lucky you may get the job that is a big step towards the permanent residency and nationality.
---
X
FREE STUDY ABROAD

Free study abroad expert advice