Friday —July 19, 2019

154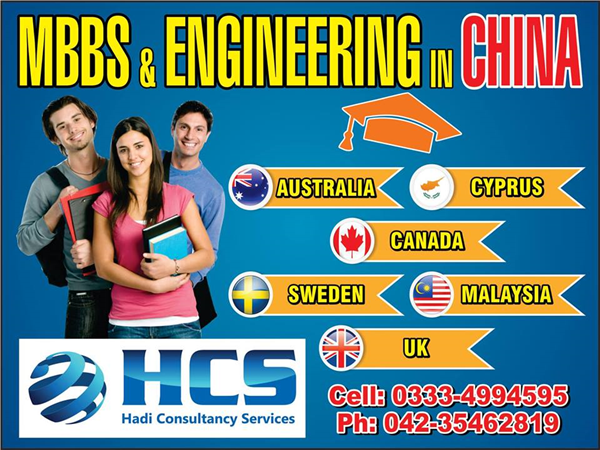 Former names

Hubei University of Chinese Medicine
Established
1958
Location

Wuhan (武汉)

,

People's Republic of China
Hubei University of Chinese Medicine is located in Wuhan City, Hubei Province, the central part of the People's Republic of China.

Hubei University of Chinese Medicine was established in 1958 which was one of the first five colleges of its kind in China.

The State Educational Committee has authorized the university to be one of the first batches to enroll overseas students based upon the outstanding study environment and living conditions in the campus.

In recent years, different types of overseas students from different countries and districts have been trained and advanced in their specialties, or obtained their academic degrees.

03334994595

Hadi China Studies Consultancy is offering admission in MBBS, BDS & Engineering. We select Top & Government recognized Universities, so you can build your career confidently and can secure your future.
Why to Study in CHINA

China is largest industrial country in world and one of top economical hubs. Studies in China are very feasible to Pakistani students due to the friendship between two countries and now CPEC become connecting backbone for both countries.

4 points why Studies in China

1) Most Economical Feeses
2) Quality Education
3) Worldwide Acceptability
4) Easy Processing
— in Lahore, Pakistan.
Countries

China
Education Levels
Consultant Info
X
FREE STUDY ABROAD

Free study abroad expert advice