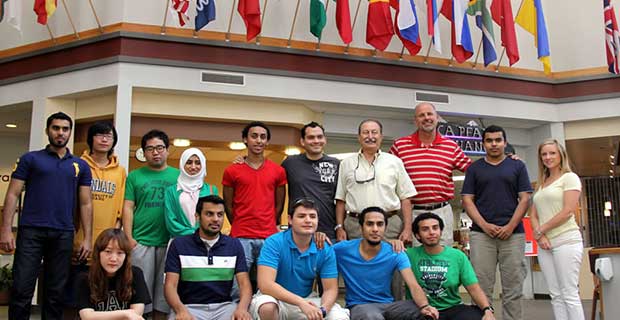 International Students from European countries or those who belong to other flourishing western countries do not require any visa to enter Romania. However non-EU nationals, especially from developing nations have to apply for a student visa at Romanian Diplomatic Missions Abroad that is the Romanian embassy or consulate in their home country.
Romanian Student visa guide for Pakistani Students 2021
The letter of acceptance from the university has to be submitted to the Ministry of education, youth and sport in Romania. Once the ministry approves your acceptance then you can apply for the student visa. Pakistani students can apply at their nearest Romanian embassy or consulate (Romanian Diplomatic Missions Abroad) for the grant of Romanian student visa.
International students, especially from third world non-EU countries, are required to apply for a Romanian student visa to enter Romania. Students have to pay some visa fees with the application. The amount of visa fee varies with time, therefore, it would be recommended to contact the consulate of Romania in your home country.
Students who want to study abroad in Romania should submit a correctly filled and signed the visa application form with some required documents to the Romanian embassy or consulate located in their country
Documents Required for Romanian Student long stay visa
1. The Letter of acceptance from the Romanian Ministry of education
2. A passport with a long-term validity
3. University acceptance letter
4. Tuition fees payment receipt to prove that the payment is done for a full one year
5. A bank account or a similar statement with a saving of 2500 Euros to proof that the student has sufficient means of support covering his/her study stay period specified in the visa
6. A legal certificate proving that the prospective student has no criminal record
8. For under 18 year student a consent letter from parents or guardian.
9. Marriage certificate if applied
10. Airfare ticket to Romania
Visa applications can only be submitted to the Romanian consulates or embassies located in your home country (Romanian Diplomatic Missions Abroad)
Visa Processing Time in Pakistan of Romania 2021
The processing time is varied. It will take a few days to 2 months to process the visa. Students, in fact, can only apply for a student visa once the Ministry of Education in Romania sends the letter of acceptance to study.
The Residence Permit
Once your admission, as well as the student visa, is approved, the student can fly to Romania. The newly arrived registered student then has to apply for the extension of the right of temporary residence and obtain a residence permit. This is necessary if the student is enrolled in a long term degree course. The application is submitted and addressed to the Romanian Office for Immigration.
It is mandatory for non-EU students who are enrolled in a degree program at Romanian universities to apply for a residence permit. This residence permit is valid for 1 year and needs a yearly renewal. However, students who are studying on scholarships generally do not need to renew their permit as the full-course length residence permit is part of their Scholarship grant.
Documents needed with the application for Residence Permit
Residence permit application form issued from the immigration office

Valid Passport and its photocopy

letter of acceptance from the Ministry of Education

Registration certificate issued by the institution;

Bank statement or similar proof of sufficient funding that cover the living expenses in Romania (generally 2500 dollars) amount shown should at least cover the minimum national net wage per month

Accommodation documents

Health certificate from Romanian medical institution

2 recent passport size photographs

Receipt of fees paid at Romanian Bank:

Fee for residence permit = 240 lei (RON)

Registration of the application Fee = 3 lei (RON)

Extension of the residence permit charges = 120 EURO
There might be some additional requirements depending upon your age, financial status and type of admission.
X
FREE STUDY ABROAD

Free study abroad expert advice