Study abroad in Romania for Pakistani students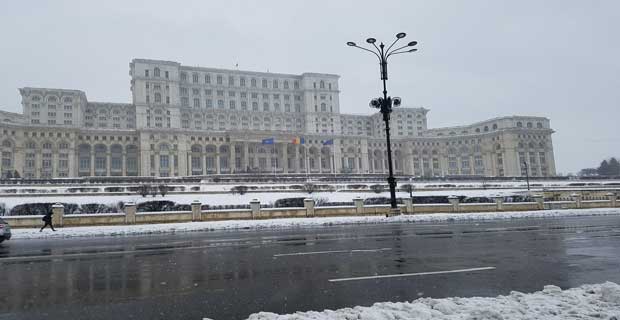 Romania Covid Updates of the Borders for International Students
Romania has open the borders and visas for the international students for the 2021 intakes in Romania universities.
Romania lies in southeast Europe. In fact, the ninth largest country of the European Union by area is Romania. The country resides around 20 million people making it the seventh largest population of the European Union. Romania's boundary is connected with five neighboring countries: Hungary, Ukraine, Bulgaria, Serbia and Moldova. Its coastline runs along the Black Sea, and the end of the Danube River, Europe's second longest river, ends in the Danube Delta in Romania. Transylvania, the popular historical zone, is located in central Romania. The region lies in between the Carpathian mountain range; however, historical Transylvania also included a region westward to the Apuseni Mountains. Transylvania is best known as the mysterious birth land of bloodthirsty vampire Dracula.
Bucharest is the capital city of Romania. The city is once called the "Paris of the East." The city offers classic museums, recreational parks, seasonal festivals, and exotic nightlife. Romanian is the official language of the country, however other languages are also commonly spoken and understood. The currency of Romania is Romanian Leu. The currency code for Romanian Lei is RON, while the symbol is lei.
Romania has a glorious past and possesses the ultimate scenic beauty. The ancient roots, as well as the contemporary European settings, have made the country a vibrant multi-cultural destination for visitors. Romania's landscape encompasses mountains, hills, and plains. The country enjoys a temperate climate with warm sunny summers and plush white snowy winters. Football is the most played sports of Romania. The exotic Romanian dish famous around the world is Moldavian stew.
Languages
Romanian is, in fact, the refinement of the Latin language dating back to the Balkan sprachbund. Other widely spoken languages include Hungarian, German: Armenian, Turkish, Greek and Russian. English is also spoken and understood in this European destination
Higher Education System of Romania
Currently, there are more than 500,000 students studying in Romanian universities, among which around 27,000 belongs to international zones. The education system of Romania is very flexible yet affordable. The universities in Romania offer all degree level courses in almost every disciple including science, Arts, humanities, medicine etc.
Bologna system dominates in the Romanian education sector. It means that the higher education system comprises three academic cycles: a 3-year bachelor's degree program, a 2-year master's degree program, and a 3-year doctorate degree course. However, reputed professional courses like medicine and dentistry are completed in almost 6 -7 years. The European Credit Transfer System (ECTS) is also applied in Romania education system through which students can easily transfer credit between Romanian universities and other international institutions.
Romanian university qualifications are highly recognized in Europe and other countries. Times higher education placed seven Romanian Universities in its high ranking list. The country offers the lowest tuition fees and living cost in Europe, students experience, multicultural social environment while studying and living in Romania.
Reputed Universities 2021 of Romania for Pakistani Students
The following are some of the high-ranked Universities of Romania
University of Bucharest

University POLITEHNICA of Bucharest (UPB)

Technical University of Cluj-Napoca

Alexandru Ioan Cuza University

West University of Timisoara

Transylvania University of Brasov
Best Courses to Study in Romania.
The following courses are very popular in Romania. International students are chiefly enrolled in the following disciplines. Besides these courses students also prefer to join medicine and Dentistry courses at Romanian universities
• Business Administration
• Architecture
• Economics
• Engineering
• Journalism and Mass Communication
• Management
• Marketing
Tuition Fees at Romanian Universities 2021 for Pakistani Students
However, the tuition fees you will pay depend on where you choose to study and what sort of degree you wish to pursue. A private institution is expensive than a public institution. According to a recent estimation, RON 14,000 to RON 30,000 per year is required for a degree in Romania. There are a number of Romanian scholarships available, but they can be competitive. To get more information about fees, scholarships and eligibility, contact your institution.
Living Cost and Part-time Jobs for International Students
Your living costs will depend on where you choose to live. On average, you should budget for between RON 1,400 and RON 3,300 per month. This accounts for your accommodation, groceries and travel. If you have a valid residence permit, you are able to work during your studies. As an EU/EEA student, there are no time restrictions on working. On the other hand, the Non-EU international student s are permitted to work up to 4 hours per day without seeking any extra permission. If you wish to work more than this, you will need to apply for a work permit.
Romania, a blend of Traditional and Contemporary Cultures
Romania is a destination where heritages dominates and art and crafts flourished, therefore, courses in arts, film making, tourism and hospitality, environmental studies and performing arts are equally popular.
The country was formed in 1859, by unit. The country resides medieval destination Sighisoara and historic fortresses Bran Castles –where Dracula is born. Romania is surrounded by the Carpathian Mountains which offer exclusive climbing, trekking, and skiing adventures. Romania natural beauty is matchless which is supplemented by dynamic folk culture. If you are really interested in studying in Romania, check our website for authentic assistance or take help from a study abroad consultant.
Latest Scholarships in romania
Romania Government Scholarship 2023 | Fully Funded | Study in Romania
For Bachelors,Masters in the fields of Engineering&Technology
Apply by

15 Mar 2023

New Europe College Fellowships
For PhD in the fields of Social Sciences
Apply by

31 Dec 2019

Transilvania Academica Scholarship Program for International Students in Romania
For Bachelors,PhD,Masters in the fields of Art & Design
Apply by

28 Apr 2017
Study Abroad Consultants for romania
X
FREE STUDY ABROAD

Free study abroad expert advice