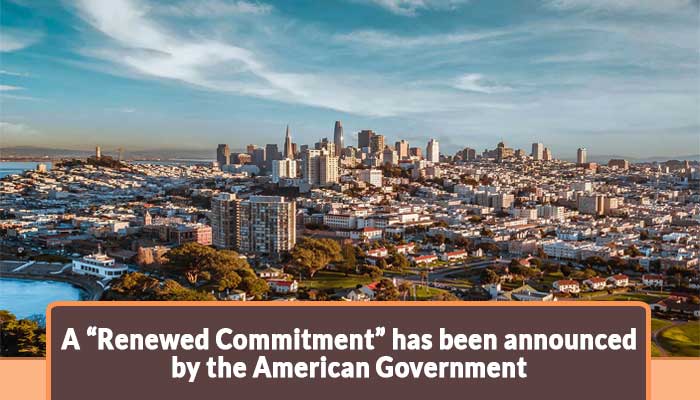 In reaction to a substantial reduction in the number of international students in the United States, the Departments of State and Education published this statement. Overseas enrollments are expected to fall as a result of the previous government's unwelcoming policies, such as increasing tuition fees, which put financial strain on international students, Second, there was a high probability that the Optional Practical Training (OPT) program would be eliminated; this program is critical for international students because it permits them to work in the United States for an initial period of 12-months.
Effect of Pandemic on US education system
US Secretary of State Antony J. Blinken addressed that the pandemic also played a huge part in the decline of international student enrollments in the United States. He said that, "Pandemic has made welcoming students, especially international students, to our higher education institutions in the United States immensely challenging."
He also emphasized on the fact that international students are great economy boosters for the United States, through their educational pursuits and supported an estimated 410,000 jobs.
"The fact that we're a magnet for so much global talent is a powerful source of economic strength and resilience." Blinken Said.
Drawbacks of the less student enrollments in US
This is a well-known fact that if international talent is given a chance to incorporate in a country's workforce, it can result in great revenue as well as maintain global competiveness. Majority of the international graduates in the United States choose to work in the in the fields of high tech and AI as well as medical. Reports suggests that jobs related to science and tech reached its highest peak in 2016, but in Light of the recent events a global shortage of over 85 million tech workers is expected by 2030, which means $8.5 trillion loss in annual revenue. The weight international students place on post-graduation professional pathways has become evident when scanning global mobility trends.
"Many international students decide to stay here after they finish their education, to start their own business, to contribute their talents to American companies and American communities. That's in our interest, too." Said J. Blinken, Secretary of State
"The United States cannot afford to be absent from the world stage, U.S. leadership and engagement makes an essential difference abroad, as well as at home. Indeed, in today's interconnected world, our foreign and domestic policies are inextricably intertwined in pursuit of a preeminent goal – improving the lives of the American people." the joint statement by the Departments of State and Education, read.
Many universities in the US are now keen to start on-campus classes and are making necessary arrangements to welcome international students for the Fall 2021 semester. The US government has made vaccination mandatory so that students can enjoy the campus life without any hindrance.
X
FREE STUDY ABROAD

Free study abroad expert advice