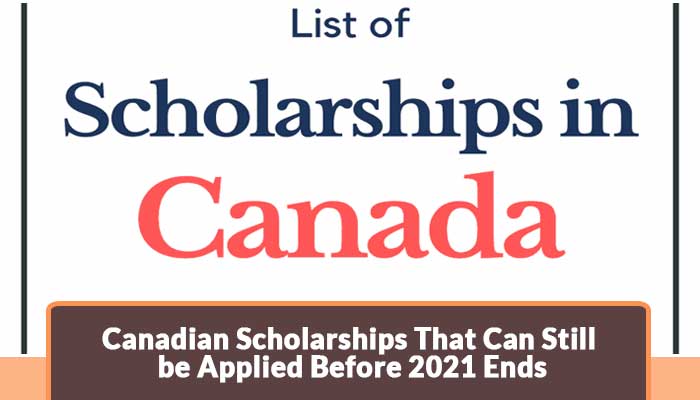 Canadian Universities offers various international scholarships for pakistani students who wish to study abroad. International students and Pakistani students who wish to apply towards Canadian Universities like University of British Columbia, University of Toronto and University of Calgary for scholarship are in luck as they still have time to apply before the year ends. Canada offers distinctive multicultural community, unique natural wonders and is home to some the world's best universities.
Canada being a bilingual nation has two official languages; French and Canadian. The universities programs offered for study in canada for pakistani students on scholarship are unique as it offers more than just a degree due to the fact that Canada has excellent policies towards immigration allowing students to work after graduation and earn special points towards their citizenship application and PR.
For students who believe that money is issue and hurdle and that they don't have the financial resources to cover international education expenses will be relived to know that canada scholarships for international students will cover most of their tuition fee and living expenses to start their Canadian adventure. Some of the scholarship are mentioned below
Donald A.Wehrung's International Student Award Scholarship (Dec 1, 2021)
The International Student Award is one scholarship program out of four offered by University of British Colombia. The University provides approximately 50 merit or need based scholarships towards international students. This scholarship program is targeted towards students who have been victim of poverty and cannot afford international quality education or are from countries who have been war torn. The applicant student for Donald A.Wehrung International Student Award Scholarship must have excellent academic record under challenging circumstances and cannot attend University of British Columbia with major financial assistance. The scholarship program covers tuition fees and living expenses towards international students.
Karen Mckellin International Leader of Tomorrow Award Scholarship (Dec 1, 2021)
The Karen Mckellin international leader of tomorrow award is another canada scholarships for international students offered by University of British Colombia. The scholarship recognizes contributions of students in leadership, community service, student affairs, academic performance and achievements. The scholarship also covers international student tuition fee and living expenditure during their stay in Canada.
Lester B. Pearson International Scholarship program (Nov 30, 2021)
The Lester B.Pearson International Scholarship program is offered by University of Toronto being one of the most lucrative Canadian scholarship program offered towards international student covering incidental fees, student tuition, student books and student residence assistance for upto four years.
The scholarship recognizes international students having excellent academic grades, displayed creativity and recognized by their schools as leaders. The University of Toronto gives out 37 scholarship awards every year to those scholarship applicants who have displayed positive impact among their community and school and have dedication to contribute positively in the future towards the global community.
Applicant students must apply for the scholarship through University of Toronto website as the university does not work with third party agents.
Calgary University's International Entrance Scholarship (dec 1, 2021)
The University of Calgary's International Entrance Scholarship is towards those international students who are currently enrolled or entering first year of their undergraduate degree and those having achieved excellent grades will become eligible for this scholarship. University of Calgary provides only two scholarship awards of 15,000 Canadian dollars annually. International students can renew their scholarship award annually if they maintain high GPA above 2.60 over courses minimum of 24.00 units applied towards their previous winter or fall semester. So Pakistani students who are interested in applying towards Canadian scholarships for a chance to experience high quality of life and possibility of future jobs & permanent residence should apply immediately.
X
FREE STUDY ABROAD

Free study abroad expert advice