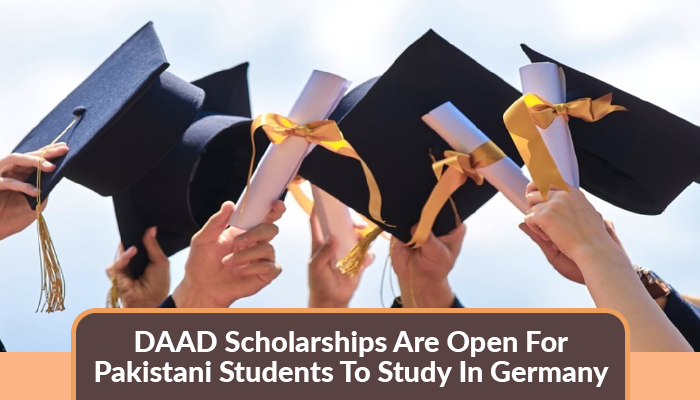 The Deutscher akademischer Austauschdienst (DAAD) scholarship is a scholarship in Germany that targets the brilliant students from the world and provide them opportunity to be enrolled in various universities of Germany on scholarship.
DAAD scholarships are open now for the year 2022. Students are allowed to get admission in all the courses though taught in German or English language. But DAAD is not available for undergraduates though for postgraduate studies it is open.
Courses Approved Under DAAD Scholarship 2022
Only those courses are approved under DAAD scholarship 2022 which have duration of more than one year and less than 3 years
Benefits Provided To Students Under DAAD Scholarship
Students who fulfill the requirements of DAAD scholarship have the opportunity to get admission in any German university. Scholarships are awarded along with monthly allowance to overcome daily expenses, health and travel expenses. Other benefits that a student get with DAAD scholarships
Tuition fee coverage
A monthly allowance of 750 and 1000 Euros for masters and doctoral students
Health insurance
Travel grant
Free accommodation
Requirements To Apply For DAAD Scholarships
Applicant must have bachelor's degree that had duration of less than or equal to 6 years
Must have two year work experience
Research proposal
Professional referral letter from last employer company
Ensure a signed motivation letter and reference letter
German language and IELTS requirements depend upon the course selected for study TOFEL is not accepted
Application Procedure For DAAD Scholarship
Following steps have to be followed for DAAD scholarship application 2022
Download application form from DAAD scholarship website and fill this form
Download Europas Specimen that have to be filled and signed by applicant as CV
Applicant interested for DAAD scholarships have to apply directly to the university course
Applications may be accepted online or may require hard copy, it is decided by the university course for which applicant is applying
Deadline For DAAD Scholarship
Each year applications for DAAD scholarship are closed at end of July. The deadline for DAAD scholarship applications is 15th July 2022.
X
FREE STUDY ABROAD

Free study abroad expert advice