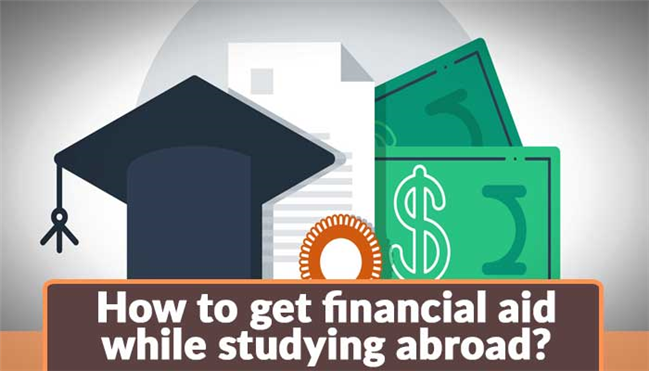 Study abroad is a dream of every student. Many financially strong students from Pakistan get admission and go abroad. But to bear the expenses abroad is much difficult for a poor student or even a student of a middle-class family. They seek and try for scholarship abroad. There are many scholarships abroad where students can apply and get full financial aid of their tuition fee as well as living expenses. You just need to be a talented and hard-working student to get a scholarship abroad. At studyabroad.pk, you can see the list of fully funded scholarships to study abroad.
Requirements to get financial aid while studying abroad:
Scholarships are awarded for undergraduate, graduate and postgraduate programs. These scholarships are purely awarded on merit so your academics matters a lot to get scholarship abroad. Before applying for a scholarship, you should have a passport, no criminal record, good score in IELTS (If applying for US, UK, and other European Countries) and all other supporting documents. You can see all the information about IELTS at studyabroad.pk
How to get financial aid abroad?
Getting financial aid to study abroad is too easy as it never been before. Students are now going in top universities with fully and partially funded scholarships. You just need to be quick and focused. Don't worry if your application rejected as there are many opportunities abroad. Just apply, apply and keep patience. To get a scholarship in your desired field, you just need to find out the scholarship for your relevant field. Many scholarships are awarded for every field of study. So, be prepared and search the best scholarship for you at studyabroad.pk and then apply for a scholarship. You can apply to these scholarships directly to the university or official website.
Higher Education Commission (HEC) scholarships:
To fulfill the dream of Pakistani students, Higher Education Commission also announce various fully and partially funded scholarships. These scholarships cover the tuition fee and all other expenses of the student. Usually, HEC conducts Test and shortlist candidates. Shortlisted candidates are further contacted for an interview and awarded scholarship abroad in various countries. Higher education commission is providing the best opportunities to talented students to study abroad and groom their skills. You can see the detailed article on HEC scholarships at studyabroad.pk
Fully funded Scholarships abroad:
Many countries in the world offer fully funded scholarships to the students to study abroad. These scholarships cover tuition fee, accommodation charges, and all other living expenses. Monthly stipend is also given to students so they study with full spirit. You can see the list of top fully funded scholarships abroad at studyabroad.pk. These scholarships are available almost in every country. Scholarships are awarded by Governments, University, and local organizations. These scholarships are awarded purely on merit basis. You can apply for these scholarship by contacting the relevant professor, admission department of university and scholarship official website, some scholarships are awarded by embassy track so you need to apply directly in the foreign embassy of that country.
Partially funded scholarships abroad:
If you do not get fully funded scholarships abroad, you need not worry as there are also many partially funded scholarships abroad waiting for you. These scholarships provide financial aid to students. Some also allow working abroad so students easily meet all their expenses. These scholarships cover full tuition fee of the students. Many scholarship offer half fee waived. You can apply on these scholarships online at the official website of universities. You just need good academics to apply for these scholarships. These scholarships are available in top Universities of the world. Take a look on studyabroad.pk to find best scholarships opportunities abroad.
X
FREE STUDY ABROAD

Free study abroad expert advice