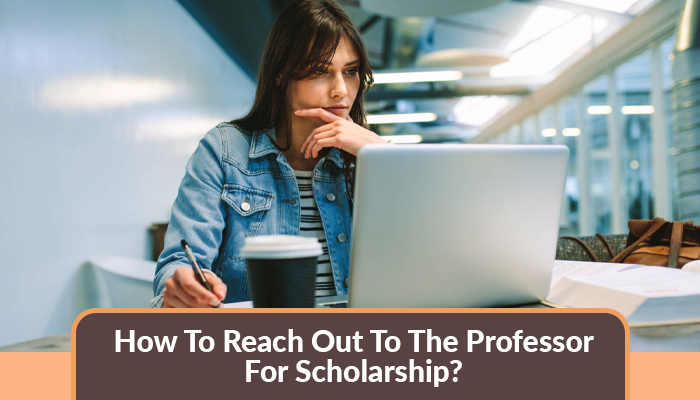 Most requiring and important thing to study abroad is getting an acceptance letter from the professor. Sometimes it is the requirement to have an acceptance letter from professor of relevant university to be eligible for scholarship. To get admission and scholarship at any abroad university applicant have to reach the professor of that university.
Applicants who not getting a response from professors they are reaching to. Here is the guide to write email for acceptance from university of interest. Applicants can get response and acceptance of admission and scholarship by following this method.
Professional Subject line
Never write the subject line in simple words always write in professional way such as Request to read email, master program, PhD program etc
Never use more than 6-7 words in subject line of e mail. Because the thing to which professor have first attention is subject line so if applicant want to impress professor make an outstanding professional subject line. Use precise subject line for example "Request for research supervisor". Look at this it gives more attractive and professional look.
Body Of Email
As we have no as such professional link with the professor so never call them with their name nor as respected Sir/ Madam as both are not attracting ones. Always call with the proper title of person for example Dr. Joseph, this way he will recognize applicant as a serious student who really want to pursue education under his supervision and applicant is not one of them who send randomly emails to every one for admission.
Write email of about 250 words exceeding it will leave bad impression as professors have much work to do they have no enough time to read email which look lie an essay. Split email of 250 words into three paragraphs.
1. Introductory Paragraph
Following tips must be keep in mind while write introduction
Applicant have to introduce himself in such a way that he/ she is going to be a researcher in a big institute. This will help the applicant to write in a professional way.
After introduction, state goal of studies in such a way that professor got you as most interesting student who want to do research with him.
Never explain entire biography, stick to the main point which make you enable for the selection as a researcher under professor's supervision.
If applicant has passed his English language test then always mention about its results if it acquires good marks.
2. Write About Research Work Of Professor
Write this paragraph in such a way that professor find you a serious applicant who entirely go through his research work and really impressed by his work and want to be researcher under his supervision.
3. Last Or Closing Paragraph
In the last paragraph tell him what you will bring to his research lab or institute, the better option is to attach your CV. In this way professor will seriously consider you as candidate for the research work at abroad university. And in last line mention that you will be waiting for his response. Give regards by stating your name.
So it is not much difficult to write email for acceptance latter, just be concise and to the point and you are good to go.
X
FREE STUDY ABROAD

Free study abroad expert advice