On low budget, these countries offer great opportunities to study abroad for Pakistani students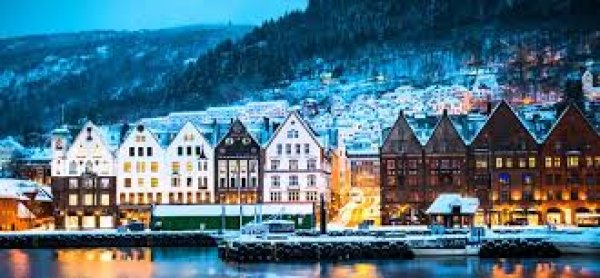 On low budget, these countries offer great opportunities to study abroad for Pakistani students
Among the swarm of international study destinations, it is really difficult to pick the best option that can match your budget. Every year a good number of Pakistani students are travelling to foreign countries for completion of their studies. In this course, the major factor involves is the budget .One has to estimate and design a budget or expenditure he needs to spend at the overseas destination. The following are the most affordable yet quality education provider nations where a Pakistani student can complete his/her studies without putting extra load on his/her pocket. The prices of tuition will really depend on the program, school and country you opt to study.
CANADA:
America is an expensive destination to study abroad therefore most of the Pakistani students for Canada which offers world class education in affordable prices. Moreover, visa application process is easier as compared to other western countries. A brief online survey will determine your eligibility with a considerable short time to process your application. A Pakistani student is more comfortable in Canada because English is the medium of instruction in most of the universities and Canadian degrees are recognized all over the world.
There are many scholarship programs offered to international students with free tuition fee option, however an Undergraduate Tuition fee of a Canadian university ranges between $10,000 - $30,000 per year $10,000 - $12,000 per year are spent on accommodation but students can work up to 20 hours a week (in holidays up to 40 hours a week) to bear their own expenses.
Visit this link for scholarships in Canada. https://www.studyabroad.pk/scholarships/canada
HONG KONG:
Currently studying in Hong Kong has become very popular among Pakistani students. This country lies in Asia and is much easier to travel to and fro. Most Hong Kong universities are offering courses in English. Tuition fees of Hong Kong universities are very affordable for Pakistani students. Many universities also offer scholarship program along with accommodation. Tuition fees in the Institutions of Hong Kong ranges between US $ 11,500 to US $ 34,000 per year. Cost of living in Hong Kong depends on the lifestyle. Om an average US $ 4,000 to US $ 6,500 per year is the living cost in Hong Kong.
Visit this link for scholarships in Hong Kong https://www.studyabroad.pk/scholarships/hong-kong
GERMANY:
German public universities offer tuition free education for both national and international students. Though most of the programs are conducted in German but still a wide variety is also available in English. Students can receive degrees from top-ranked universities like the University of Munich and University of Bonn by just spending the cost of living. t is 100% English and free. 9000 Euros a year is enough for your living. German Undergraduate degree is free for International students and those who want to continue their master's after graduation from a German university then master's degree program is also tuition free. In Heidelberg University, Germany the average fee per year is just around 300 Euros.
Visit this link for scholarships in Germany. https://www.studyabroad.pk/scholarships/germany
AUSTRIA:
Austria and Pakistan have enjoyed good relations since 1976 with the set-up of Austro-Pakistan Society in Vienna.t is a safe destination to study. Austrian public universities charge very little fees as compared to other European countries which is around 1,500 EUR/year. Generally Pakistani students travel Austria to seek degrees in medicine, pharmacy, natural sciences and social sciences. University of Vienna; Graz University of Technology (TU Graz) and Johannes Kepler University Linz are some of the best institutions in Austria.
Visit this link for scholarships in Austria https://www.studyabroad.pk/scholarships/austria
NORWAY:
Many Pakistani students have flown to Norway to pursue their higher studies. The country is rendering free tuition at public universities like Norwegian University of Science and Technology, University of Oslo, and University of Bergen. Most of the courses are offered in English and the scenic beauty will attract you to choose Norway as your study destination. The living cost is high as compared to south eastern or Asian destination but if you are availing scholarship program then its worth to study in Norway. Normally no tuition fee charged from students in universities in Norway but a sum of NOK 300 to 500 is charged from every student as student union fee in each semester.
Visit this link for scholarships in Norway https://www.studyabroad.pk/scholarships/norway
MALAYSIA:
The most favorable option of studying in Malaysia is that here students are allowed to complete their degree from two institutions. In this twinning system, students can transfer their credits from one university to another university. International universities which have their campus in Malaysia, allow this type of twinning system for example like Monash University Australia, Malaysia campus. Cost of studies vary from university to university but it is far less than European countries. Malaysia is the most economical place for living and studying . An average student can live in US $ 400 per month.
Visit this link for scholarships in Malaysia https://www.studyabroad.pk/scholarships/malaysia
X
FREE STUDY ABROAD

Free study abroad expert advice