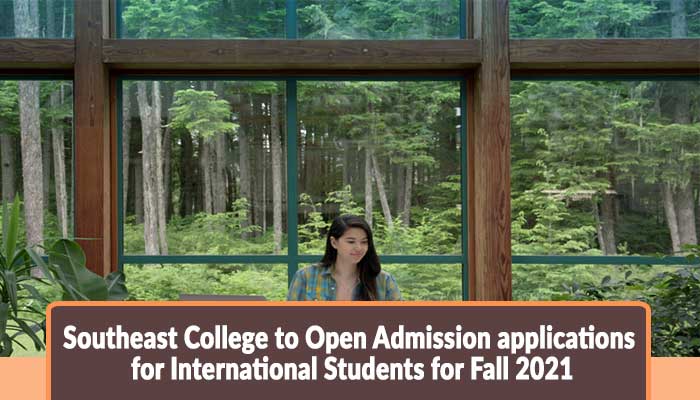 Southeast College has now announced to enroll international students for fall 2021 after being added to the list of Designated Learning Institutions in Canada, meaning that Southeast College has now earned the tag of an international student learning center among other higher educational institutions of Canada which welcome international students.
The first International Student Batch in Southeast College
The enrolment of the first ever international student's batch for the academic year of 2021 will take place in the Estevan and Weyburn campuses of the Southeast College. However the whole situation depends entirely on the border restrictions which Canada has imposed due to the ongoing Corona Virus pandemic.
In order to be added in the List of Designated Learning Institutions of Canada, Southeast College worked with utmost dedication and passion for almost 2 years. Jody Holzmiller, who is Vice-President for Training and Education with Southeast College, has shared that in order to be a DLI designated institute, we submitted an application to the Ministry of Advanced Education. The college was successful in providing proofs that it is capable of housing international students.
Southeast College aims to provide international students with the opportunity to experience the multicultural environment of the campus, and also to interact with local and domestic students all while learning their academic programme. Jody Holzmiller proudly claims that the college will offer such programmes for which there is a great opportunity and demand in the labor market.
What courses are being offered by the Southeast College?
Keeping in view that this will be the first ever international batch of Southeast college, the college expects to welcome a few students for the academic intake of fall 2021, however the colleges claims that they expect to see a soaring number of international students enrolling in different degree programs for the academic year of 2022 specially for the Fall intake of 2022.
Currently the college is offering only two study programmes to international students. Business Certificate and Continuing Care Assistance are the two programmes which are being offered to international students who are aspiring to enroll at Estevan and Weyburn Campuses. Moreover the college claims that it will also be helping the international students during the process of applying for Canadian student visa.
Study Abroad In Canada.
Due to the exceptional education services Canada has emerged out to be the top most priority for students aspiring to study abroad. This country is home to some top higher educational institutions which are also added in the QS World University Rankings. Canada also promises great many career opportunities for the international graduates. The extraordinary education sector and unlimited career opportunities are the reason why many international students opt to study in Canada.
Go through further details regarding study in Canada via this link.
X
FREE STUDY ABROAD

Free study abroad expert advice