Study abroad in Canada for Pakistani students
Covid Updates for Canada 2021:
Canada boarders are open for the international students who wants to study at Canada this year.
The wide ranging benefits and globally acclaimed higher education system of Canada attracts a large number of International students from around the globe. Canada is being preferred by international students including Pakistani students to study in Canada over other major potential study abroad destinations like US, UK and Australia. The chief factor contributing in making Canada a favorite study abroad destination is definitely post graduation visa opportunities and safety factor. People of Canada are welcoming and friendly. The country has a very low crime rate and a high quality of life with health care facilities and high class education. If you desire to study in a country that offers internationally recognized degrees in affordable costs then Canada is right choice for you. The following guide will take you into a little voyage for explaining the admission and visa process of study in Canada for Pakistani students.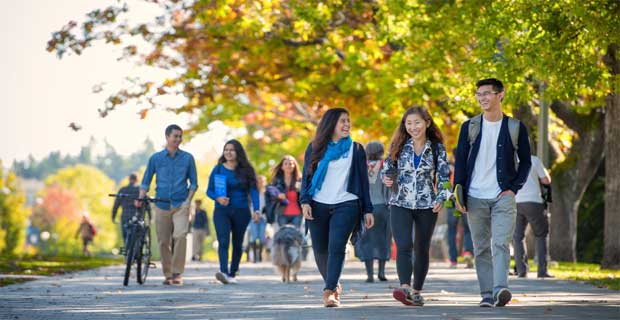 Get Admission Details in Canadaian Universities for Pakistani Students 2021
The Canda university admission requirements for International students starts from selecting a right university for you. How will you know which university or institution will be best for you? It is best to search for the university which offers high quality education in low tuition fee, look if the university offers any scholarships or financial aid in Canada for Pakistani students 2021, if the university offers the study program of your field of interest, if it offers on campus accommodation and if it is located in the city where you want to reside.
Canada Admission Application Requirements for Pakistani Students 2021
For getting admissions in Canada Colleges you will have to follow online application procedure of canada university. The online application for admissions will be filled and submitted online and the university will provide a list of documents required to be submitted with it. The admissions requirement of canada university 2021 may vary from one university to another but in general you will be asked to provide certified transcripts of your passed diplomas, degrees and letter of recommendations from your home university, a letter of intent, a written proof in form of Bank Statement demonstrating you have enough finances to cover your tuition fee and living expenses and Language Proficiency Test Certificate. Students must keep in mind that admissions in Canadian Universities are being granted on merit base. The higher grades you have received in your previous degrees the higher are your chances in achieving admissions in Canadian Universities.
How Pakistani Students can Get Canadian Student Visa to Study in Canada
The process for attaining Canadian Study Permit Visa for international students will start after you have received acceptance letter from Canadian University. To apply for study permit visa of Canada you can either apply online or by paper method. You will apply for Canadian Study Permit at Citizenship and Immigration Canada (CIC) website. The paper application takes a longer time whereas the online method is much quicker.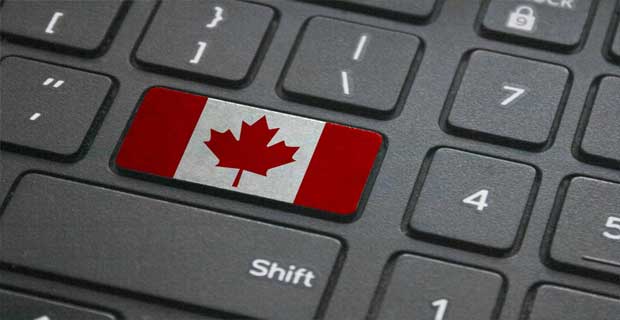 Canada Student Visa Checklist 2021 for Pakistani Students
To know the Canadian student visa requirements as a Pakistani student you are required to submit the acceptance letter of University, medical certificate, clearance letter from local police station stating that you have no criminal record, Two recently taken passport size photos, Bank Statement proving you have at least CA$10,000 per year to cover your living expenses in Canada, Proof that you have paid tuition fee and arranged an accommodation for your stay in Canada for a year durations, A letter of intent or explanation and also Certificate of Language Proficiency test.
Permission for Working Part Time in Canada for Pakistani Students
To know the part time jobs in Canada for international students, enrolled in Canada for a full time study program of at least 6 months duration are allowed to work 20 hours per week. The Canadian Study Permit Visa serves as a work permit as well. The international students do not require attaining any other document than study permit to work in Canada. They can work at off campus part time jobs, avail jobs in winter and summer holidays and while national holidays. To get detailed information about working part time in Canada while you study (visit Student Visa of Canada Page).
The minimum per hour wage in Canada is calculated to be around $11.55
Average Cost of University in Canada
Canada is an affordable country in terms of tuition fee in Canada 2021 if you compare it with its equals like US, UK and Australia. The university fee depends on the study program. For IT, engineering and medicine courses the tuition fee will be quite expensive. On the other side for humanities, arts and business management courses the fee will be affordable. For post graduate programmes average tuition fee in canada the executive MBA program is most expensive. The under graduate programme tuition fee in Canada is higher than post graduate programmes. On average for under graduate program the students can expect per year tuition fee to be around $27,159. On average for post graduate program the students can expect per year tuition fee to be around CA$16,497.
Cost of Living in Canada for Pakistani Students
The food cost in Canada can be said more expensive than US. As per the study permit visa requirements the students have to show per year financial back up of CA$10,000 in form of Bank Statement. In Quebec the financial back up for a year of study is CA$11,000. The common day to day food beverages costs in Canada are as 1 Liter Milk Bottle will cost CAD$1.77, A Loaf of bread will cost CAD$2.57, 1 kg Rice bag will cost CAD$3.07, a pack of dozen eggs will cost CAD$3.17, 1 Kg Boneless chicken breasts will cost CAD$12.47, 1 Kg Bag of Potatoes will cost CAD$1.98, 1 Liter Water Bottle will cost CAD$1.63, Cost of a meal in restaurant for an individual can cost from $10 to $15.
How Pakistani Students can Get Post Graduation Visa and Work Permit of Canada
The most attractive feature for international students in study abroad destinations is post graduation visa opportunity. Canada allows international students to avail work permit post graduation from Canadian Universities. Canada is running several immigration programs that allow students to stay in Canada on work basis in accordance to their skills and educational level. The study permit of Canada remains valid for 90 days after you have completed your degree from Canada. During this while you can find a job according to your education level and working skill and apply for immigration program for which you are eligible. Canadian immigration process might be a little complex but it is very accommodating once you attain work permit. You can invite your family or spouse to live with you in Canada.
Latest Scholarships in canada
International Student Support Awards at University of Victoria, Canada
For Bachelors in the fields of Business & Management
Apply by

31 Jan 2022

Application-Required Entrance International Scholarships at University of Winnipeg, Canada
For Bachelors in the fields of Education
Apply by

01 Mar 2022

Graduate Assistantships for International Students at Lakehead University, Canada
For Masters in the fields of Engineering&Technology
Apply by

01 Feb 2022
Study Abroad Consultants for canada
| | | | |
| --- | --- | --- | --- |
| | ABN Overseas Education | 0309 3333 800 | Lahore |
| | ayesha | 303030303 | Lahore |
| | BMR Consultants | 03054646329 or 03164363329 | Lahore |
Top Discussions on Study in Canada

Kaleem ullah Minhas - Muzaffarabad - 12 Jan 2018 Fawad khan - Peshawar - 04 Feb 2018

StudyAbroad Admin - Lahore - 06 Feb 2018

muhammad ashir shahzad - Lahore - 06 Feb 2018
X
FREE STUDY ABROAD

Free study abroad expert advice