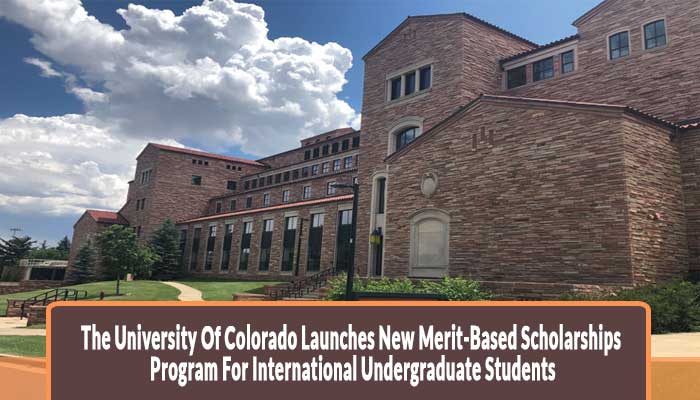 Have you ever been heard that your student GPA does matter? Yes, it does matter. Your student GPA can automatically qualify you for a scholarship award of up to $10,000. This opportunity is gifting by the University of Colorado. The USA has always been a favorite study abroad destination for international students. However, in return for this favoritism, the USA has always been tried to facilitate international students in all the means. Students are being facilitated with the USA scholarship programs, Covid-19 aids, and many other assistance and aids. The newly launched merit-based scholarship program by the University of Colorado is such an example. Students can get the complete details that how they will be eligible for this scholarship program, what is the application process, and how much they will be awarded.
International Undergraduate Scholarship Program
Clay Harmon, the Director of International Enrollment Management has explained that they are eager to offer this thrilling scholarship program to support international students. It has also been explained that international students from across the globe are a vital part of the University of Colorado. The reason behind introducing this scholarship program is to enhance international enrollment and to enhance the strategic goal of the university to become the most valued and one of the best Universities in the USA. Moreover, it has also been announced clearly that the state is a safe and welcoming place to pursue your academic as well as career dreams.
How Does It Work?
International students are not required to apply a separate application for this scholarship program. They will automatically be evaluated and selected based on their GPA by the officials of the university. This scholarship program can be renewable i.e. two years for transfer students and four years for international first-year students. Only non-resident, non-sponsored, and transfer students are eligible for this undergraduate scholarship program. however, smaller awards are also available to the Colorado residents.
Scholarship Award For International Undergraduate Students
The candidates will automatically be selected and the following awards based on the students' GPA will be awarded:
GPA And Scholarship Amount

01.

2.85 – 2.99

$2,500.00

02.

3.00 – 3.49

$5,000.00

03.

3.50 – 3.74

$7,500.00

04.

3.75+

$10,000.00
Get Worldwide Scholarship Updates
If you are interested to start your higher education journey from the USA then this is the best recommendation for you to apply for Study in the USA. If you have obtained the prescribed level of GPA in your previous degree then you may get the chance to pursue your higher education in the USA. However, besides this, students can get other worldwide scholarship updates here on daily basis. Studyabroad is a platform that facilitates Pakistani students, who are interested for study abroad, in all the means. For further consultancy regarding your study abroad destination and scholarship opportunities, feel free to contact us today.
X
FREE STUDY ABROAD

Free study abroad expert advice