Study abroad in Poland for Pakistani students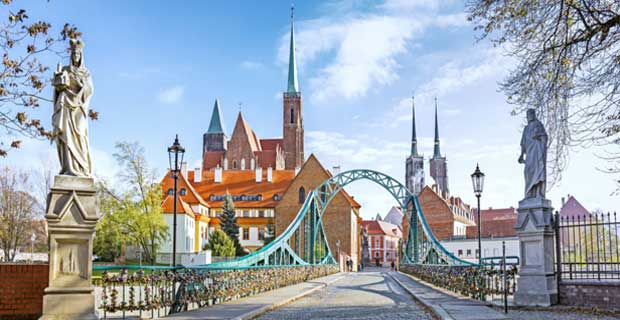 At the very central position of Europe Poland is located. It is considered as the seventh biggest country of Europe with the total area of 312,679 km². Over 38.5 million population Poland offers. Warsaw is known as the capital city of Poland where about 2 million inhabitants and inhabiting and living a standardized lifestyle.
There are seven countries meet with Poland. On west Germany is attached, on the South Pole, the Czech Republic and Slovakia are meeting. On east Ukraine, Lithuania, and Belarus are located. And in the end, the North area of Poland meets with Russia. Believe me, if you are going to make Poland as your study abroad destination you are going to get an adventurous experience for all the time.
Why Pakistani Students Choose Poland
Poland is the best place in offering the best quality education to both national as well as international students. The quality of education can be assured by the top rated universities and exceptional faculties offered by Poland. But at the same time, there are some other facts that encouraged one to choose Poland as the favorite study abroad destination.
Amazing culture and lifestyle Poland offers to international students or other foreigners. You can find multiculturism as living there in Poland. Beautiful landscape, exceptional level health care system, and a secured environment Poland offers. These are all the things due to which international students choose Poland as their study abroad destination.
Polish Scholarships System
From undergraduate to Ph.D. degree program Poland offers scholarships program. These scholarships programs are for both local as well as international students.
Scholarships program are offered by Universities, private organizations and government also take part in offering scholarships program to international students.
Reputed Polish Universities 2023 for International Students
There are the oldest universities are located in Poland. For example, Jagiellon University was founded in the 14th century and it is still a well-known name in offering good quality education.
There are over 400 study programs are studying in the English language which means the English language is following on a large scale. There are public sector universities of Poland offer degrees to international students with low tuition costs. Under the 500 top universities of the world, Polish universities are positioned.
Work While Studying
Polish government according to its new regulation allows international students to get the working opportunity while studying there in Poland. According to this law students are allowed to work for at least 20 hours a week. Moreover, summer vacations allow students to work for more than 20 hours a week under certain situation.
Under such a situation, students can easily meet with their study cost and living cost. This is the reason Poland is considered as an international students-friendly country.
After Study Prospects
International students get higher education degrees from Poland are highly encouraged to apply for jobs after completing their studies in Poland. Poland offers a lot of opportunities to the students. For this purpose, students are allowed to apply for jobs to polish employers and Polish employers arrange Poland Work Permit for the selected candidates.
International students are not only limited in providing the work opportunities but under certain circumstances, international candidates are allowed to apply for Poland Permanent Residence and Poland Citizenship
Health Insurance for Poland Student Visa
The health care in poland is of high quality. Every international student should have the health insurance if he wants to study and live in Poland. Students are required to have private health insurance that cover thier medical problems. And here are the best and cheapest packages of health insurance have a look.
Study Abroad Consultants for poland
| | | | |
| --- | --- | --- | --- |
| | C&W Resources | +92 51 5172 033 | Rawalpindi |
| | Ed-Foreign | +92-321-4426607 | Lahore |
| | HADI CONSULTANCY SERVICESS | 03334994595; 03084636368; 03348024919; | Lahore |
X
FREE STUDY ABROAD

Free study abroad expert advice