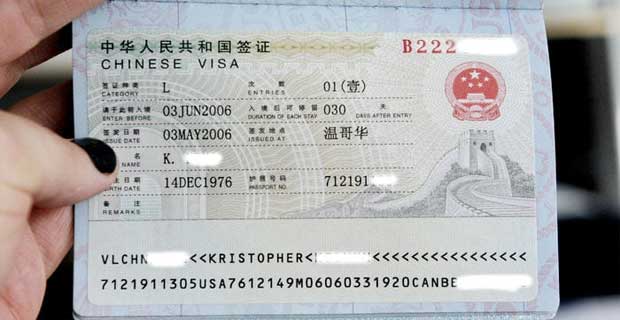 China Study Visa from Pakistan
Studying in China ensures inclusive education from renowned institutions and ensures career opportunities. International students from UK, USA, and Canada are shifting their direction toward China to experience the lifestyle of the fastest growing economy in the world and learn their work ethic.
Besides getting a high quality education and internationally recognized degrees, the students acquire a life changing experience in China that shapes them to undertake any challenge in life. Your studying abroad years in China will be in affordable expenses, cultural diversity, and rich history and among one of the hardest working nations of the world. International students require student visa to study in China, the step to step process of attaining student visa of China is explained in the guide below:
Types of Student Visas for China
All Pakistani students who wish to enter China for educational motive have to acquire a student visa. The Student visa for China is called X Visa. The X Visas has two types. The types of X visas are divided into two parts on basis of duration of your study programmer in China.
X1 Student Visa
The X1 visa has validity of 5 years. It is for applicants from anywhere in the world taking admission in under graduate or post graduate full time study programmers having time duration of longer than 6 months. The X1 visa holders are allowed to have multiple entry visas enabling them to enter or exit China on X1 visa in the duration of 5 years.
The holders of X1 visa had to apply for Temporary Residence Permit of China within 30 days of their entry in China. They will apply for Temporary Resident Permit of China at a local Exit and Entry Administration Bureau. By having Temporary Residence Permit of China the holders will be registered as temporary resident in the country for the duration of their study program.
X2 Student Visa
The X2 student visa has validity of 6 months. It is for international students belonging from any country of the world who wish to enroll in study program or course which has not more than 6 months study duration. That course can be training course, internship or language course which will be completed in 6 months duration.
The holder of X2 student visa cannot have multiple entry visa they will only be granted single entry visa. However, in case of any exception or academic demand, the applicant can extend the visa for more than 6 months but the application for extension of X2 visa must be registered before 180-day mark.
China Study Visa Application Process
After getting your offer letter or letter of acceptance from Chinese University where you had applied for admission you can visit Chinese Embassy or Consulate nearest to your area to know the perquisites of visa application. The international students belonging from UK, Canada, Australia and European countries can apply for student visa of China through CVASC (Chinese VISA Application Service Centre).
All other international students will visit Chinese Embassy or Consulate in their home country and place their visa application personally. The visa application can be submitted through travel agency or study abroad consultants in case there is a genuine reason due to which you can't come to Embassy in person.
You cannot mail your visa application because it will be refused by Chinese Embassy. You can visit Chinese Embassy in business hours and working days anytime but it is preferable to visit before 11:00 am so that you can take all the needed information in detail without rush.
China Study Visa Processing Time
It is recommended to apply for student visa of china one month before your study programmer commence in China. Applying three months before than your study programmer commencement in China will be too early. Chinese Embassies are very efficient in their work, you can expect your visa application to be processed and approved within one week or two maximum.
China Study Visa Requirements
Valid passport of applicant ( the passport must be valid for at least 6 month and it must have at least one blank page for visa stamp)

Completely and accurately filled student visa application form

Two recently taken passport size photographs of applicant

Acceptance letter or offer letter from Chinese university (it must be original and a copy of the same will also be required)

Proof of paid visa application fee (the fee is around 600 USD)

Resident permit (it is applicable to you If you are applying from a country where you are living on a resident permit, the Chinese Embassy will need a proof of your legal status in that country)

Proof of arranged accommodation in China for the duration of your stay

Arrangement of airplane ticket for your travel and return back to your country (return ticket ensures that your sole intention of travelling to China is educational).

Medical examination certificate (the applicant who are enrolled in a full time study program in China are required to prove that they are in good health, for that they will have medical examination certificate declaring them as fit to travel and stay in China for study)

JW201 or JW202 form (The State Education Ministry of China issues JW201 and JW202 to international students. The JW201 form in for those students who are going to study in China on scholarship funded by the Chinese Government whereas the JW202 form is for those students who are going to study in China in self-funding).

Language Proficiency Test Certificate (IELTS, TOEFL for English language study program and HSK for Chinese taught study program) the applicant will also have to prove his proficiency in English or Chinese language during interview in Embassy for student visa.
Take Guidance from Study Abroad Consultants
Since the process of studying abroad in China requires arrangement of documents and following a peculiar procedure, it can be confusing. The students who are unable to grasp the whole process, they can take guidance from study abroad consultants for their student visa. By taking services of study abroad consultant, your chances of visa application approval gets higher as they are professional in this field and they handle many student visa cases on daily basis. To contact study abroad consultants in various cities of Pakistan you can visit this section.
Top Discussions on Study in China jasim - Malakand - 13 Jan 2018 Mehr Ullah - - 05 Jun 2018

Soft Consultant - Lahore- 14 Jun 2018 ali haider - Ghotki - 01 Feb 2018

StudyAbroad Admin - Lahore - 21 Feb 2018
X
FREE STUDY ABROAD

Free study abroad expert advice