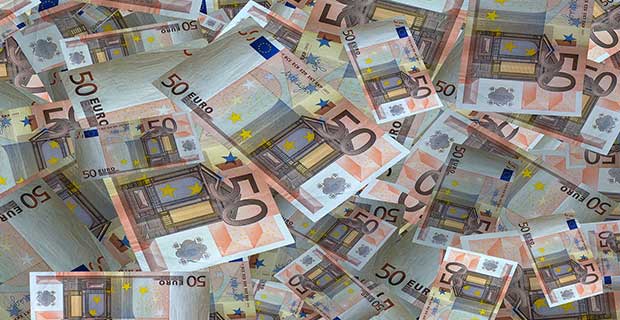 Living in a foreign country is fairly expensive especially in a European country. The current recession in Greece has increased the prices of general living for both local and international residents. The study abroad students, studying in Greece has also encountered such inflation. The following are the study and living cost; a non-EU international student has to bear in Greece.
Study Cost in Greece
Application fees
If you are applying to a Greece university, you might not have to pay any applicable processing fees. Though it is not mandatory some private universities might charge the student. The amount is set by each individual institution.
Language certification Charges
To take admission in Greece, the student has to show his/her proficiency in either Greek or in English. For this, the student has to pass certain tests. To take some courses for learning either Greek or English courses the student needs some tuition fees. This is around 25 thousand Pakistani Rs. However the test like IELTS, TOEFL etc also costs around 30 thousand Pakistani Rs.
Registration Fees:
Once your admission is confirmed the University might ask you to deposit some Registration fees. The amount varies according to the course and institution.
Financial Deposits:
Sometimes especially for the master's program the university authorities might ask a student to show certain saved amount in your bank account. Though the student does not spent it, yet he has to show it as his financial stability proof
Student Visa Fees of Greece for Pakistani Students
Next step is to apply for a Greece student visa. Each category of visa implies some visa fees. This is around Euro 60.
Additional charges include photocopy charges, scanning charges, printing charges translation and registration charges of various documents.
Air Fare
The one-way air route to Greece costs around1lac Pakistan Rs. There might be some cheap options depending upon the route of flight.
Tuition Fees
Master programs Greece generally charge tuition fees from both local and international students. For the Bachelor's program, there is no tuition fee for local and other EU countries students. However, students from non-EU countries have to pay a tuition fee of around 1500€ every year for all study programs plus course textbooks. the tuition fees vary depending on the course and degree program
Latest Scholarships in Greece for Pakistani Students 2024
There are not many scholarships available to study in Greece for Pakistani or non-EU students, especially at the bachelor's level. Available scholarships might or might not fully -funded and does not cover accommodation and health insurance.
Cost of Living in Greece
It is estimated that the cost of living in Athens is approximately €700 per month for all expenses. In big cities such as Athens and Thessaloniki, the international students generally, reside in private rental flats and student hostels. The prices of these are different but the minimum rates are €300 per month. The cost of renting a 1-bedroom apartment is a little bit low as within the city area it costs around €275 while in the suburbs the cost is €241. A furnished or well-equipped apartment starts from Euro 350 per month
One restaurant meal costs around Euro 10. The other grocery items do not cost very high but due to the currency difference from the home country, it could be a burden for international students from non-EU country.1litre of milk cost around 1 Euro while a dozen eggs are around 3 Euros. A cup of coffee is available in 3 Euros. A bottle of water cost .5 Euros
1 litre of gas is available for 1.6 Euros while the monthly transportation ticket is available at around 35 Euros per month. A cinema ticket can cost around Euro 15 however discounts are available for students at every place. Yet, it is estimated that an international student should have around 750-800 Euros per month to spend on living
X
FREE STUDY ABROAD

Free study abroad expert advice